LLC Pennsylvania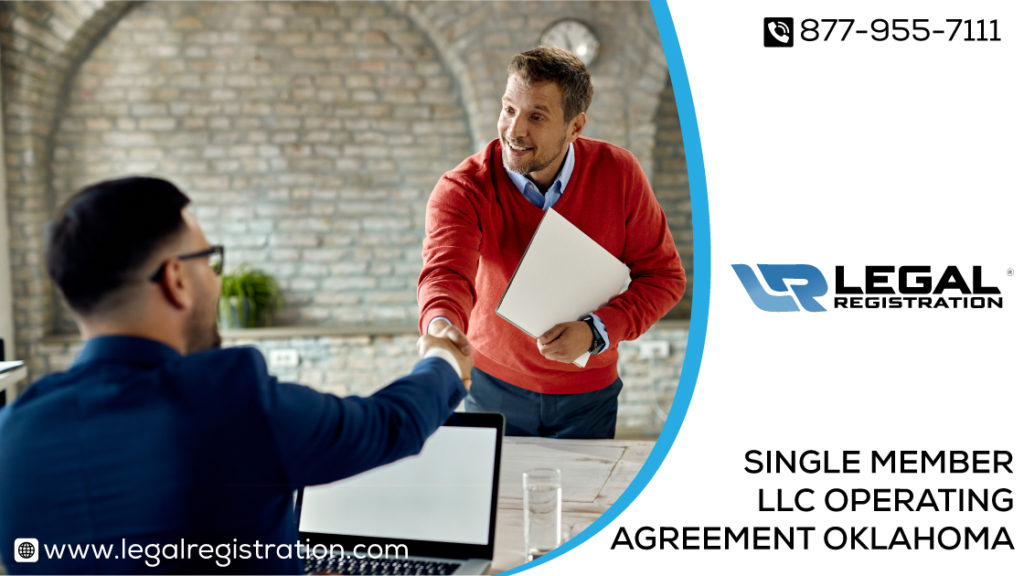 LLC Registration in Pennsylvania
The LLC Pennsylvania division of our company is here to help you with your LLC Registration in Pennsylvania. Through our services, you can start a limited liability company today. Our experts can make sure your LLC adheres to all Pennsylvania state laws. This way, your business can stay in compliance with the state government. Feel free to call us and order an LLC over the phone. Otherwise, you can place your LLC order right here on our web page. We look forward to helping you start a new business in Pennsylvania.
The Basics of Forming a Limited Liability Company in Pennsylvania
So, what is a limited liability company (LLC) in the business world? It functions as a hybrid of a corporation and partnership. In fact, think of an LLC as a limited partnership that does not have a general partner. Every owner of an LLC serves as an official LLC member. Other LLCs, corporations, and individuals can serve as LLC members and owners. Every limited liability company can provide a great deal of liability protection. LLC owners can experience liability protection like they would through a corporation. But unlike a corporation, an LLC gets treated like a partnership for taxation.
Your new Pennsylvania limited liability company can serve almost any purpose.
The only action an LLC cannot take is to act as an insurer. In most cases, people open an LLC on a for-profit basis. Every LLC in Pennsylvania must state its purpose. That purpose goes into the official Certificate of Organization filing.
Here is how any Pennsylvania limited liability company must get formed. A person will file the Certificate of Organization with the state. (This refers to Pennsylvania form DSCB:15-8821.) The certificate application must include a separate docketing statement. (That statement refers to Pennsylvania form DSCB:15-134A.) The Certificate of Organization filing will get processed by the following state agency. It's called the Bureau of Corporations and Charitable Organizations. The Pennsylvania Bureau Registration Forms website features more information. You can refer to the website when filing a certificate application with the state.
There is some good news for anyone setting up an LLC in Pennsylvania.
State law will not enforce you to hire an attorney that can prepare the certificate. But keep in mind that the certificate filing features many complex legal issues. Thus, it might seem best for you to seek the services of legal counsel before filing. This way, you will understand crucial legal information before starting your LLC.
Pennsylvania law allows for different types of LLCs to get organized.
Please read below to learn about the LLC variations in the state. All forms of LLCs can go into effect after filing the Certificate of Organization. An LLC can even elect a special status by amendment of an existing certificate. But that cannot take place until a limited liability company has its members vote.
Starting Restricted Professional Companies in Pennsylvania
Let's now go over the basics of forming a restricted professional company in the state. Say that your limited liability company will render specific professional services. That means you must create a restricted professional company. As a result, your Certificate of Organization has to feature a statement. The statement will provide information about your professional LLC service. Or, the services that your new business will provide.
The Pennsylvania state government classifies many common services as professional services.
From dentistry to law to medicine or surgery. Even psychology and public accounting count as professional services in the state. Please contact our organization for a complete list of professional service LLC types.
Every professional company in Pennsylvania must file annual registration every year.
The form's called the Certificate of Annual Registration [DSCB:15-8221/8998). This form and the annual registration fee must get filed on or before April 15th each year. This policy affects both foreign and domestic LLCs. Failing to file the form can lead to fees and penalties from the state. That is why it is crucial for your professional LLC to file annual reports.
Say that you fail to file annual registration of your LLC. The state can place a Uniform Commercial Code lien against your business. But remember that LegalRegistration.com can take care of your annual registration. Please give us a call right now to set up an annual registration program for your LLC. Our mission is to help every client stay in compliance with the state government.
Registration of Benefit Companies in Pennsylvania
What is a benefit company in Pennsylvania? A benefit company is a unique form of limited liability company in the state. The purpose of this type of LLC is to provide a general public benefit. Plus, this limited liability company can also perform other business practices. So, what does "general public benefit" mean in Pennsylvania? It is material that makes a positive impact on the environment or society.
Oftentimes, a Pennsylvania benefit company serves underserved or low-income individuals.
An LLC can do this by providing certain products or services. Other benefit companies promote economic opportunities or help the environment. Some focus on improving human health or promoting sciences and the arts. Are you unsure if your new LLC will operate as a public benefit company? If so, please contact our organization today. Our experts can assess your information and get your new business registered.
Say that you do intend to operate a public benefit business or LLC in the state.
You must create an Annual Benefit Report form each year. Then, you have to supply all LLC members with the form. This form will describe the efforts of your business to create a public benefit. That information refers to how you operated your LLC during the previous year.
You must file this report with the Pennsylvania Department of State.
Then, the Department of State will put information from the report on public record. Your company then has to post the report on any public website that it owns. The state will charge a $70 filing fee to process the Annual Benefit Report of your LLC. Again, feel free to contact us to learn more information about the annual report.
We Can Take Care of All Your Pennsylvania LLC Registration
If you're starting an LLC in Pennsylvania, our business is ready to assist you. Pennsylvania is a state with a lot of complicated limited liability company policies. But you're not in this alone. Our organization can take care of all your LLC registration needs. We can even assist LLCs with filing taxes or getting a Certificate for Organization. Through our programs, we can protect the interests of LLC owners and members. Other third-party LLC services can only go through the motions. A company like Nerdwallet only does so much for each client. Meanwhile, our LLC services have no limitations. They've helped Pennsylvania business after business succeed for over ten years.
We understand that forming an LLC is no easy task.
It takes tons of complicated paperwork to create a business in Pennsylvania. But that's where LegalRegistration.com can assist. We're the LLC hotspot for registration across the state. If you're forming an LLC in Pennsylvania, you can count on us. Our team's standing by to file the Certificate of LLC Organization for you. When doing so, we can work one on one with the Department of the State. This way, we can take your LLC to top level heights ASAP. Of organization after organization that claims to register LLCs, we're #1. That's why thousands of clients in Pennsylvania turn to us. They know that we understand how to take care of state documents and LLC forms. Through our services, we make forming an LLC a fast and easy process.
Our LLC Pennsylvania Team Is Standing By To Form Your PA Business | LLC Registration in Pennsylvania
The LLC Pennsylvania division of our company is ready to get to work. They're prepared to help you open an LLC Pennsylvania at moment's notice. We know that it can seem complicated to form an LLC in Pennsylvania. Well, we make starting an LLC in Pennsylvania easy through our services. In fact, you're only a phone call away from getting the information you need. That's right – you can go ahead and give us a call right now. Then, we'll tell you how to start an LLC in Pennsylvania.
Our experts know that they can make your LLC Registration in Pennsylvania an easy process. After all, we've helped thousands of business owners across the state succeed. Oftentimes, we can form a Pennsylvania LLC in days. Of course, the time frame will depend on how busy the PA state offices are. But we encourage you to ask us for a time frame estimate right now. We promise our LLC registration experts will work at the speed of light. They will not rest until you can do business all across Pennsylvania.
We're Ready To Go the Extra Mile for Your LLC in Pennsylvania
No matter what your new LLC needs, our business can provide it. From supplying information about business credit to insurance for LLCs. There's no limit to what our organization can do to help your Pennsylvania LLC. So, feel free to call us about any type of issue involving your new business. From how to apply for loans to which cards save the most money in the state. Also, your new business can use the calculator on our website. It functions like a mortgage calculator. This calculator can help your LLC find low rates for credit cards and loans. As a result, your limited liability company could save money each year.
When it comes to serving an LLC in Pennsylvania, we've got you covered.
Our loans best and cards best articles each year can help your LLC succeed. We even provide an insurance best page to help out any small business. Through our services, your LLC can reach new heights of success. You do not want to leave your business interests in the hands of any other organization. A Forbes advisor only wants your money. Meanwhile, we only want your LLC in the state to succeed. Think of our company as the life insurance of your business. Through our services, you can protect your limited liability company at all times. To learn more about our Pennsylvania LLC programs, please give us a call at any time. We cannot wait to help your business grow in Pennsylvania.
Form an LLC in Pennsylvania | LLC Registration in Pennsylvania
Listed below are some common steps our organization can take to form your LLC. This way, you won't have to spend days filing Pennsylvania state paperwork. Our experts will help you form an LLC to your exact business needs. We'll combine the limited liability of a corporation with tons of flexibility. In fact, an LLC can experience the flexibility of a partnership/sole proprietorship. Plus, the business owner of a Pennsylvania LLC can limit his or her liability. With liability limited, you won't have to worry about business mistakes taking place.
Our Limited Liability Company Experts Can Reserve Your LLC Name
Here is how Pennsylvania state law works when it comes to naming your LLC. You must insert the terms "limited" or "company" into your official LLC name. Otherwise, the state will have you use the term: "limited liability company." Or, you can abbreviate one of these three options. The most common abbreviations in LLC names are "ltd." and "co."
Remember that an LLC name has to appear unique from other Pennsylvania LLC names.
In fact, the Pennsylvania Department of State has a list of business entities on file. Your LLC name cannot appear like any name on the PA Department list. The state will reject your LLC application if you use a name that's already on file. That's why you must go the extra mile to ensure your LLC name has availability.
Do you need help discovering if your proposed LLC name has availability?
If so, use the Pennsylvania Department of State business name database. Then, our organization can reserve your LLC business name. The reservation can last up to 120 days. Our business will file a Name Reservation (Form DSCB:15-208). This filing must go through the Pennsylvania Department of State. The state will then charge a $70 fee to process your application.
We Can Serve As Your Pennsylvania Registered Office & Agent for your LLC Registration in Pennsylvania
Each LLC within Pennsylvania needs to secure a registered agent. There is no exception to this state policy. Your agent will take care of official agent for service of process duties. In Pennsylvania, the official term for a registered agent is a "registered office." But both terms refer to the exact same concept. The registered office functions as either a business entity or a person. An agent will accept all legal papers that get sent to an LLC if it gets sued.
Our own business entity, LegalRegistration.com, can serve as your registered office.
That's right. We have the authority to assist any LLC in Pennsylvania. We can even provide a physical street address as your agent address. Do you want to learn more information about PA registered agents? If so, please give our company a phone call. We can tell you why we're a top-rated commercial registered office provider.
Our Experts Can File Your PA Certificate of Organization
We're standing by to file your Certificate of Organization in Pennsylvania. An LLC cannot exist in the state without this crucial filing. Here is the official name of the document form. It's called the Certificate of Organization Domestic Limited Liability Company. This refers to Form DSCB:15-8821. The Department of State in Pennsylvania will process your form.
Let's now go over the information that your certificate has to include.
First, state the name of your Pennsylvania LLC. Then, state the name and address of the registered office/agent of the LLC. You'll then need to name every organizer at your limited liability company. The state will also need to know the effective date of the Certificate. This is where you let the state know if your LLC will provide professional services. Or, if your LLC functions as a public benefit company. Every organizer in your limited liability company must sign the certificate.
But wait! This current step in the Pennsylvania LLC registration process is not complete.
Your Certificate filing has to include another form. It's called the New Entity Docketing Statement (Form DSCB:15-134A). Here is what must go inside the form. First, the state will ask for the name of your LLC. You must then write the address and name of people that file LLC tax reports. Then, you'll have to describe the standard business activity of your LLC. The next step is to tell the state what your EIN number is. An EIN functions as the federal employer identification number of all LLCs. The last piece of information you must include is the fiscal year end date of your LLC.
Our company's standing by to file the Certificate of Organization for your LLC.
We can also file the docking statement when we send out your Certificate. The state of Pennsylvania will accept mail and online filings. At the end of the process, the state will charge your LLC with a filing fee. The cost of a standard state filing fee for the Certificate is $125. Yes, there is a lot of paperwork involved in this step. But our organization can complete all the filings on behalf of your LLC.
We Can Prepare Your PA Limited Liability Company Operating Agreement
The state of Pennsylvania does not enforce the drafting of all operating agreements. But it is still best for every limited liability company to have one in place. Your agreement will put crucial rules and procedures in place at your LLC. It's an internal document that can even protect the liability of your limited company. Please call us right now to learn more about LLC operating agreements. Our organization has a superb track record of helping businesses form agreements.
Secure an EIN | LLC Registration in Pennsylvania
Almost every type of business in Pennsylvania needs an EIN. Otherwise, it cannot pay employees or file taxes. In fact, every one-member LLC in Pennsylvania must get an EIN. That is the case even if a PA LLC does not ever hire a single employee.
Keep in mind that "EIN" refers to an IRS Employer Identification Number. Without an EIN, an LLC cannot even get taxed like a corporation. Instead, the IRS will enforce sole proprietorship-style taxation on your business. Feel free to contact us at any time for help getting an EIN through the IRS. You can also check out the main EIN page on our website.
Our Team Can File Annual LLC Registration
Not every limited liability company in Pennsylvania has to file annual registration. Instead, annual registration is for two types of LLCs in the state. The first type is a foreign LLC. This means that original LLC formation took place in a state outside of PA. A second type of LLC that needs annual registration is a "restricted LLC." The term refers to an LLC executing restricted professional services.
Our organization helps these two LLC types file the Certificate of Annual Registration.
This refers to Form DSCB:15-8221/8998. The filing takes place through the Pennsylvania Department of State. Annual registration filing has to take place each year before April 15th. We can file your registration for your LLC online or through the mail. The state charges a $560 filing fee multiplied by the number of members at an LLC.
LegalRegistration.com can also get any business from another state registered in Pennsylvania.
This process refers to foreign LLC registration. The registration has to take place with the Pennsylvania Department of the State. First, the foreign LLC has to secure a registered office for service of process. (Otherwise referred to as a registered agent.) Our experts can file Form DSCB:15-412: Foreign Registration Statement. This way, the state of Pennsylvania can accept your LLC business. That filing must go with the New Entity Docketing Statement. The statement refers to Form DSCB:15-134A. The state will charge a $250 filing fee to process both documents. Please call our team right now if you need help getting a foreign LLC registered.
Ready To Get Your LLC Registration in Pennsylvania? Call Us Now
If you're ready to form an LLC in Pennsylvania, we're here to help. Please call our organization right now. Within minutes, our PA LLC division can assess what you need and find solutions. Then, we'll go straight to work and get your business registered with the state. Our experts cannot wait to help you build the Pennsylvania company of your dreams.
None
None