LLC Tennessee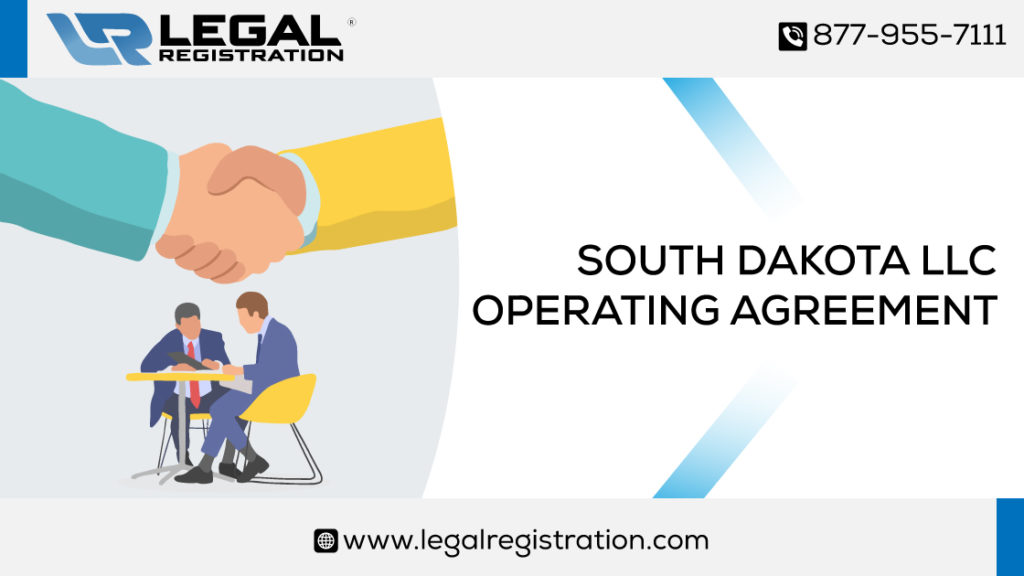 LLC Registration in Tennessee
Our organization's LLC Tennessee experts are here to help you succeed. We're standing by to start your LLC Registration in Tennessee. You're welcome to order standard limited liability company formation here on this page. Or, you can pick up the phone and dial our number for a custom LLC order. Either way, our team can't wait to help you set up an LLC in Tennessee.
Start Your LLC in Tennessee Today | LLC Registration in Tennessee
There's no point in waiting around. It's time to get down to business and form your new LLC in Tennessee. Throughout the process, our company can go step by step with you. This way, we can help you create a business that meets your exact expectations. Our tools and resources will help you form an LLC as you envision it.
Having a limited liability company in Tennessee can give you tons of advantages.
After all, an LLC is an excellent outlet for structuring a business in a legal manner. A TN LLC will take the limited liability traits of a corporation. Then, it combines those traits with the flexibility of a limited partnership. Every Tennessee business owner can benefit through the use of an LLC. An owner can limit personal liability for lawsuits and all sorts of business debts. That's why there's no reason to delay forming your Tennessee liability company.
Written below are some common steps for LLC Registration in Tennessee.
Our organization can complete each step on your behalf. We won't rest until you can operate your new business all across Tennessee. Say that you have questions about a step. Do not hesitate to give our company a phone call. We can't wait to assist you in forming an LLC within the state of Tennessee.
Tennessee LLC Step #1: Secure a Name
Step one of any LLC registration process is to ensure that you have a business name. Here is how the law in Tennessee works when it comes to registered LLC names. The business name has to feature these words: "Limited Liability Company." But you do not have to spell out the words. The state will let you use abbreviations like "L.L.C." and "LLC."
Every LLC business name in Tennessee has to appear unique from all other names.
Keep in mind that there are thousands of business entities already on file with the state. Each LLC or entity holds registration with the Tennessee Secretary of State. Our company can help you check on the availability of any proposed business name. We can do this by executing a search on the TN Secretary of State website. That State Secretary website has its own business name database.
Say that it turns out that no other business entity holds your potential LLC name.
Our LLC experts can then reserve your business name with the TN State Secretary. The business name reservation will last up to four months. The key action we must take here is to file a state application. It's called Reservation of Limited Liability Company Name (Form ss-4228). This filing must get approved through the Tennessee Secretary of State. The State Secretary will charge your business a $20 filing fee to reserve a name. Our experts can make the LLC name reservation through postal mail or online.
Tennessee LLC Step #2: Hire Your Registered Agent
Each LLC operating in the state of Tennessee must have a registered agent. Your agent will take care of many service of process state duties for your business. Different business entities and individuals can serve as a TN registered agent. The agent will secure legal papers on behalf of your LLC if it gets sued. Plus, the agent will also handle paperwork that the state government sends your LLC.
If you need a registered agent in Tennessee, you've come to the correct website.
LegalRegistration.com is standing by to serve as your agent. You can hire us at any time. We're a business entity with Tennessee State authorization for LLC agent services. We can provide a physical street address as your registered agent address. Then, you can file this address when completing Articles of Organization paperwork. Hey, speaking of the Articles of Organization…
Tennessee LLC Step #3: Get the Articles of Organization Processed
The next step in operating an LLC within Tennessee is to file the Articles of Organization. Our business can handle this filing on your behalf. When doing so, we must file LLC State Form ss-4270. This is another key filing that will go through the Tennessee Secretary of State. Let's now go over important information that will go inside your articles filing.
We must begin your articles filing by providing the registered name of your TN LLC.
Say that your business name is very much like another entity name in the state. In some cases, we must fill out a name consent form. Otherwise, the Secretary of State could reject your LLC application. More paperwork could take place for specific types of Tennessee LLCs. These include a series LLC, professional LLC, and a bank. Next, we will let the state know the name address of your Tennessee registered agent.
Think we're done filing your Tennessee Articles of Organization? Think again.
There's still a lot more information that the state will need to know. We must file the end month of the final year for your LLC. In most cases, the end month of a fiscal year for any US business is December. Then, we'll let the state know the effective date for your Tennessee articles. We then must state whether your business will get member-managed. If not, that means your TN LLC must become manager-managed. Our experts will then write down the number of LLC members that you have.
There's still more information that our business can provide to the state in the articles.
This includes the duration of your liability company if it won't operate on a perpetual basis. Next, we'll provide the address of your LLC principal business office in Tennessee. In the next section, we have to let the state know if you're operating a non-profit LLC. Or, if you're operating a series LLC or professional LLC. In most cases, that is all the information that the state will need in this crucial filing. An organizer, member, or authorized person must sign the bottom of the articles.
The LegalRegistration.com team can file your articles online or through postal mail.
The Tennessee State Secretary will charge a $50 filing fee for every LLC member. The least amount that the state will charge as your total filing fee is $300. But the Tennessee Secretary of State could charge as much as $3,000. Please call us right now if you need help filing the TN Articles of Organization. We're standing by to provide all your business information to the state government.
Tennessee LLC Step #4: Prepare Your Operating Agreement
Your next Tennessee LLC registration step is to create an operating agreement. Now, the Tennessee State Secretary does not enforce the drafting of an agreement. But your business should focus on having an agreement in place. Why? Because every LLC in the United States benefits from using agreements. They're the most important type of internal document inside any Tennessee business.
The purpose of every Tennessee operating agreement is to position an LLC for success.
An agreement document will put key rules and procedures in place at your business. This way, your managers, members, and employees can stay in line. That's right- the document defines how you want your Tennessee LLC managed. Plus, an operating agreement can preserve the limited liability of a TN LLC. After all, one of the main reasons to get an LLC is to secure limited liability status.
The document will show the state of Tennessee that your LLC functions as a separate entity.
Without an agreement, the state's standard LLC law will govern your operations. That is why you cannot afford to risk running a business without having an agreement. Our company's standing by to help you form an agreement right now. Please give our Tennessee LLC experts a call at any moment to get started.
Tennessee LLC Step #5: Adhere To State & Federal Tax Regulations
Every LLC in Tennessee must follow all state and US federal tax regulations. This starts off by getting an EIN through the IRS. EIN refers to the Employer Identification Number (EIN) at the IRS. It is for all one-member LLCs and every LLC in Tennessee that has employees. That's why almost every LLC in the entire state needs an EIN to operate. Our business does not include EIN registration in a standard LLC formation order. But we can add our EIN number service to any LLC formation in Tennessee. This way, our experts can secure an EIN from the IRS for your business.
Your Tennessee LLC should also consider getting business licenses right away.
Almost every Tennessee business must have at least one license in place. The licenses will get issued by the local county clerk. In some cases, your LLC in Tennessee will need to secure a city business license. Our organization is standing by to assist your LLC with this process. We can communicate with county and city clerks on behalf of your business. Plus, our experts can also help your business get a state license. We'll even send you the Tennessee Smart Start guide.
Some LLCs in Tennessee also have to get registered with the TN Department of Revenue.
Department of Revenue registration applies to two types of LLCs. An LLC that collects sales tax and an LLC that sells goods to customers. Will your limited liability company take part in one or both of these actions? If so, we'll get your business registered through the Tennessee Department of Revenue. Keep in mind that the state also applies an excise tax and franchise tax to many LLCs. Our business experts can give you more information about these taxes. Plus, we can file your Application for Registration with the Tennessee government. This way, your business can stay up to date on state tax filing.
Tennessee LLC Step #6: File an Annual Report
There are no exceptions to the following Tennessee State rule. Every foreign and domestic LLC in the state has to file an annual report. A report will get sent over to the Tennessee Secretary of State. Each LLC has to pay $50 as a filing fee for every member of the LLC. The state will charge your business at least $300 as a filing fee. But the total of the Tennessee annual report fee cannot exceed $3,000.
The LegalRegistration.com team is standing by to file annual reports for your LLC.
A report becomes due before the first day of the fourth month. This time frame will follow the fiscal year closing of each Tennessee LLC. Here is an example. Let's say that the fiscal year of your LLC ends on the 30th of June. This means your LLC annual report does not become due until October 1. Now, say that you're operating your LLC with a "calendar year" fiscal year. Your LLC annual report will become due by April 1st of every year. Our business registration team can file your report online or by postal mail.
Our LLC Tennessee Division Is Here To Help You Out | LLC Registration in Tennessee
The LLC Tennessee division of our company is ready to assist you at a moment's notice. We specialize in the full-scale formation of every limited liability company. This means that our experts know how to get an LLC in Tennessee fast. We're prepared to share that knowledge with your new business right now. All you've got to do is give us a call. Then, we can inform you how to start an LLC in Tennessee.
There's no way around it. Starting an LLC in Tennessee involves a lot of paperwork. But through our business services, you won't have to worry. Our LLC registration team can file every document on your behalf. Then, before you know it, you can start operating an LLC in Tennessee. So, are you ready to open LLC Tennessee? If you are, give our business a call. Within minutes, we can figure out what your new LLC needs to get off the ground. Then, our experts won't rest until you can start doing business in Tennessee.
We're Prepared To Handle All Your Business Filings
Your business entity in Tennessee is never in this alone. Instead, LegalRegistration.com is at your side at all times. We're prepared to file all your state documents. This way the state's TN Secretary can allow your business to operate in the state. The track record of our company speaks for itself. We've helped thousands of businesses maintain government compliance. Each time, our office goes the extra mile to ensure the success of LLCs and entities.
Trust us. Our competitors will give you little more than scam after scam.
That's why almost every review warns about their low-quality filings. Meanwhile, our business is a powerhouse that you can depend on. Our team won't rest until the Tennessee economy benefits from your LLC operating. We encourage you to contact us now for help filing Secretary of TN LLC documents. Our patented registration solutions of state after state always get results. They can help position any new business for long-term success.
The Secretary within Tennessee does not play games.
We've seen too many Tennessee businesses have to dissolve due to late filing. Well, that's another reason why you can count on our organization. We can get all your business filings sent over to the Tennessee Secretary on time. This way, the Tennessee general assembly won't fine or suspend your business. You could also enjoy checking out our businesses Tennessee guide. It features information to help your LLC avoid any new scam from our competitors. This way, your LLC can complete all its state filings on time with the TN Secretary.
Our Company Makes Tennessee Business Registration Simple | LLC Registration in Tennessee
One of the key missions of our organization is to make business registration simple. We do this for every potential or current LLC within Tennessee. From helping an LLC set up EIN tax registration to filing Tennessee tax documents. Without question, you can set up a first-rate business in the state through our services. Providing your business with an EIN is only a small part of what we can do. Our website offers full-scale business formation for every type of entity. We can get your LLC registered today and file your documents with the state. All you've got to do is contact us and tell our experts what you envision. We'll then take care of the rest.
Your new Tennessee LLC is in safe hands with our company.
An LLC in every county in Tennessee can benefit thanks to our services. In fact, we have a national reputation for helping small business after business. That reputation applies to every state in the country. Our customers know that they can depend on us for any type of compliance need. From securing an EIN to helping your business contact the TN State Secretary. We encourage you to read our services section on our website. It features crucial information that can help your LLC or a business succeed. Once again, do not even hesitate to give us a call. We're ready to take your business or LLC to the next level.
We're Ready To Form Your TN Liability Company
If you need an LLC in the great state of Tennessee, you can count on us. The LegalRegistration.com team won't rest until your business can operate. Sure, there's form after form for our LLC experts to file in Tennessee. But we know what to fill out and which filing process to take. This way, we can position the state to accept your liability company formation. Speaking of liability, we know how much that concept matters to all LLCs. That's why we'll focus on limiting your liability as limited as possible. As a result, you can avoid facing a fee from the state if your LLC makes a mistake. Without question, our organization is the champion of all LLC's in Tennessee. We're not going to rest until your own LLC can begin doing business with ease.
In Tennessee, an LLC faces an uphill battle when it comes to business registration.
That's because there are so many documents that an entity must sign. This process can make every LLC in the entire state feel limited and lose its mind. But that's where our services come into play. We're the Tennessee go-to solution for business entity registration. Our experts can set up any type of limited liability business with ease. We know how to form an entity to function as your LLC that you can depend on. Of state after state, we've proven ourselves as a liability company powerhouse. So, if you need to form a company in the great state of Tennessee, we're here for you. Please give our business formation services team a phone call right now. They're ready to start filing Tennessee form after form on your behalf.
Our Experts Can Dissolve Your Tennessee LLC
Say that you struggle to operate your Tennessee business (LLC) over the next few years. Then, you reach a point where you want to shut down your LLC for good. This is where LegalRegistration.com can assist you at any moment. Our LLC experts can dissolve your business whenever you're ready. When doing so, we'll keep your own personal liability limited at all times. Because of this, you won't have to sweat when you receive Tennessee government fees. Or, if your LLC experiences a lawsuit from a customer or another business. Instead, you can follow our steps to dissolve your Tennessee LLC with ease. Please call us at any point if you decide that you want to dissolve your business.
Questions About Getting a Tennessee Business Registered? Contact Us
If you have questions about forming a Tennessee business entity, we've got the answers. Please give us a call at any moment for help getting your LLC registered. Our experts can file any type of form or document with the State Secretary. Plus, our organization can then keep your business in compliance with the state. We cannot wait to help you build the business you've always wanted in Tennessee.
None
None