LLC West Virginia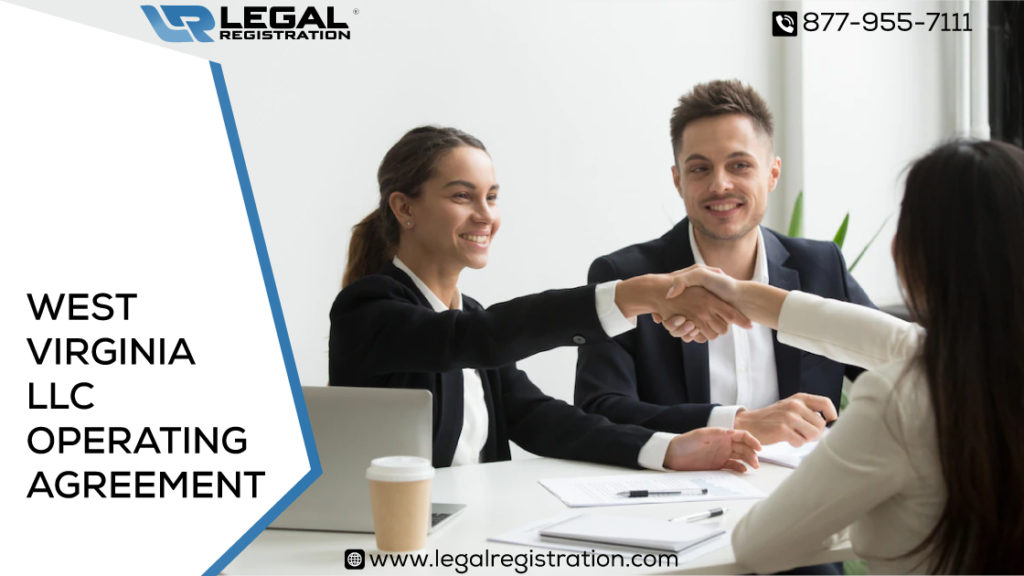 LLC Registration in West Virginia
The LLC West Virginia division of our organization is ready to get to work on your behalf. We can help you start your very own LLC in West Virginia today. In fact, you can order a new West Virginia LLC right here on this web page. Or, please call us to get an LLC Registration in West Virginia over the phone. We encourage you to read the information below to learn about West Virginia LLCs. Our experts have included specific steps that you can take right away. As a result, your new business can complete the LLC registration process ASAP.
How to start an LLC in West Virginia might seem confusing and complicated.
But our liability company experts can make the process easy for you. Through a limited liability company (LLC), you can experience liability protection. Plus, many WV LLC owners also enjoy tax advantages. Point blank: if you're forming a small business, an LLC could serve as the ideal solution. LegalRegistration.com is ready to make West Virginia LLC formation simple for you. Please refer to the information below. If you have any questions about WV LLCs, do not hesitate to give us a call.
Picking a Business Name for Your West Virginia LLC | LLC Registration in West Virginia
A common first step in the West Virginia LLC formation process is to get a business name. But you cannot select the first name that comes to mind. Instead, try to put some thought into a business name that clients will love. Plus, your new small business must follow all West Virginia naming regulations. Let's now go over the most crucial LLC naming rules in West Virginia.
The full name of your official LLC business name has to include the following term. It is: "Limited Liability Company."
Is that name too long for you? If so, you're in luck. The state will allow you to use an abbreviation like "LLC" or "L.L.C." Once again, you cannot select any name as your small business name. Why? Because your LLC name must appear different from other state business entities. Our company can help you execute an online business name search. This search will take place through the West Virginia Secretary of State website. The Secretary website will inform you if a business already uses your proposed name. You can even call our organization now for help with West Virginia name availability.
Your new West Virginia business name cannot feature any US government agency words.
These include "CIA," "FBI," and "State Department" or even "Treasury." The state of West Virginia also has its own list of restricted words online. Your LLC can still use a restricted word within its official business title. But first, you must file extra documents and complete specific paperwork. Our organization can assist you if you need to secure a restricted word in the state.
Please contact us if you need to view a complete list of West Virginia naming rules.
The LLC experts at our website can send your small business a PDF guide. This guide will go step by step through the name reservation process. Speaking of a website, have you considered reserving a website URL for your business? These days, almost every type of West Virginia business benefits through a website. Our experts can help your LLC buy a domain name online. We can also check to see if a website URL has availability. This way, you'll know before you complete an LLC name reservation.
Our organization is standing by to reserve a business name for your new company.
We can reserve your LLC name even before you get the LLC registered. For a small fee, the state of West Virginia can reserve a name for up to 120 days. The key is for our LLC experts to file the proper form with the right WV state authority. Please call us right now to begin the West Virginia LLC name reservation process.
Electing a West Virginia Registered Agent | LLC Registration in West Virginia
The next common step in the West Virginia LLC formation process is to elect an agent. But not any type of agent. We're referring to a registered agent of a limited liability company. This step is not an option in West Virginia. Every LLC in the state has to secure a registered agent. The agent can operate in the state as either a person or a business entity. That individual or entity will receive the service of process for your WV LLC. Plus, a registered agent also gathers other legal notices and documents for an LLC.
Your registered agent will receive tax forms and legal documents from the state.
Plus, say that your small business in West Virginia gets sued. The registered agent will provide you with the notice of a lawsuit. All this document gathering is on behalf of each registered agent's LLC client. Your agent will protect you from ever "getting served" with papers in public. Instead, legal information about your business and LLC can stay private.
Did you know LegalRegistration.com has the authority to serve as a registered agent?
That's right. We can provide full-scale registered agent services to any LLC in West Virginia. Please call us right now if your entity needs any type of registered agent service. We have an agent address in West Virginia that your LLC can file. In fact, we'll need to fill out an agent address when filing your Articles of Organization. Then, our on-site agent can accept documents during standard business hours. We look forward to serving as a registered agent of your business for years to come.
Preparing & Filing West Virginia Articles of Organization | LLC Registration in West Virginia
You could make the argument that this is the most important step of LLC formation. You must now prepare and file the Articles of Organization for your new business. Every Articles of Organization is a crucial document in the state of West Virginia. Filing it will create your LLC in an official manner. Then, you can begin operating your very own small business.
Our organization's standing by to prepare your Articles of Organization on your behalf.
We can then file the Articles through the West Virginia State Corporate Commission. This filing will get your West Virginia LLC registered in an official manner.  Sure, this business registration step might seem overwhelming. After all, the State Corporate Commission can reject any LLC application form. But our experts can make this online step simple for you and your new business. We can even send out your Articles of Organization by mail if that's what you prefer.
Let's now go over common information that goes inside the WV Articles of Organization. We'll begin by filing the name, email address, and website of your LLC. Next, we'll fill out a form with the name and address of your LLC registered agent. This is why you must hire a registered agent before this step. Our team must then state the purpose of your LLC inside the document.
Do you own or operate another business within West Virginia state lines?
If so, you must let the state know inside this crucial filing. We must then write down the time frame or duration that your LLC will operate. Most of the time, an LLC will exist on a perpetual or indefinite basis. Say that you plan to start operating a perpetual LLC. You can still dissolve your business with the state at any time.
The next step is to state the management structure of your West Virginia LLC.
This means: will managers or members manage your liability company. You must then state if the LLC members will hold liability for the LLC debts. Next, the individual that forms the LLC must sign the bottom of the Articles. Below the signature, write down the effective dates for your Articles. Here is what that means. Will your West Virginia LLC go into effect after the filing or at a later date? You must then answer a few brief questions. These include whether your LLC will operate as a scrap metal dealer. Also, whether your new business will operate as a veteran-owned company.
Next, our organization will file your Articles with the state of West Virginia. Then, the West Virginia State Secretary will review your LLC filing. Say that the Secretary of State approves your Articles of Organization. This means that your LLC can function as a legal, official business entity. Our company's standing by to complete all these registration steps on your behalf. We can file your Articles application online, through email/fax, or by postal mail. Please give us a call if you have any questions about the Articles of Organization.
Receiving Your LLC Certificate Through the State | LLC Registration in West Virginia
It's now time for your West Virginia LLC to secure a certificate sent by the state. That's right- the state of West Virginia must provide your LLC with a certificate. The certificate will confirm that the LLC exists as a formal business entity. This takes place once the formation documents of an LLC get filed and approved. Online filing is the most efficient manner for securing a state certificate.
Through a certificate, your LLC can get an EIN: Employer Identification Number. Plus, your West Virginia LLC can then open its own business bank account. Even the process of securing business licenses can take place after this step. Please contact our organization today if you need help receiving a certificate. Our LLC experts are standing by to contact the state on behalf of your business.
Creating an Operating Agreement
It's now time for your new West Virginia small business to form an LLC operating agreement. This crucial document will outline how your liability company will conduct business. Now, the West Virginia Secretary of State does not enforce operating agreements. But trust us. Having an operating agreement is a central component of owning an LLC.
Using a written operating agreement can assist a West Virginia LLC in different ways.
This includes settling business disputes related to financial disagreements. Plus, an LLC operating agreement can prevent potential US court litigation. Say that your business gets lazy and does not form an agreement. State courts can make decisions for your LLC based on West Virginia state law. This situation is, of course, not in the best interest of your LLC. Plus, it also is not in the best interest of the members at your LLC. That's why you should go the extra mile and create a quality LLC agreement.
Let's now go over the information that must go inside your WV operating agreement.
Our team can begin by stating the name and principal address of your LLC. Then, we will write down the official duration period of your liability company. Next, we must provide the state with the name and address of your registered agent. The state will also ask for some basic information out of your Articles of Organization. Then, we must state the purpose of your business. We'll then need to list your LLC members and their contribution information.
Every West Virginia LLC has its own process for how profits and losses get divided.
We must describe this process to the state based on how your business operates. The next step is to provide a procedure about admitting new members to the LLC. This also involves describing the process of outgoing LLC members. The state will then ask some questions about the management of your LLC. Last but not least, we must provide information about liability clauses. Please let our organization know if you need help drafting an operating agreement. Our West Virginia LLC team is standing by and ready to get to work. They won't rest until you have an agreement that benefits your new small business.
Get the West Virginia Business Registration Certificate | LLC Registration in West Virginia
Are you familiar with the West Virginia Business Registration Certificate? If not, here is how you can secure this crucial business registration. First, a West Virginia business has to get registered with the state tax department. Then, your LLC will pay a fee. After it pays the fee, your LLC can conduct certain business activities within the state. The Business Registration Certificate is for every type of LLC. Both domestic and foreign LLCs in West Virginia must get registered. You can contact our company if you need help securing a certificate.
Secure the EIN: Employer Identification Number
The next common LLC registration step is for a business to get an EIN. It stands for "Employer Identification Number." The IRS (Internal Revenue Service) will assign a unique number to every business. This way, the agency can recognize your LLC for tax purposes. Your business can take care of all sorts of key tasks with an EIN. This includes managing and filing federal and state (West Virginia) taxes. You'll also need an EIN to hire employees and form a business bank account.
Our organization doesn't include EIN registration in a standard West Virginia LLC order. But we're always prepared to help any business get registered with the IRS. You can find out more information about our EIN services on our website. Keep in mind that we can secure your EIN from the IRS through the mail or online. Feel free to give us a call for more information about securing an EIN.
Your Next Steps After Limited Liability Company Formation
As you can see, forming an LLC in West Virginia involves many registration steps. But the effort is well worth it in the end. Getting an LLC registered will provide you with a strong legal foundation. This way, you can conduct business in the state without having to worry too much. The key is to ensure that your LLC remains compliant with state policies at all times. West Virginia's state website has a list of business entities with active status. It's in your best interest to ensure that your business stays on this list.
Did you know that every LLC conducting business in West Virginia has to file an annual report?
The annual report takes place with the Secretary of State. Your LLC will pay a fee when filing every annual report. Here is the time frame for filing an annual LLC report in West Virginia. It is between January 1st and July 1st of every year. You do not need to file a report in the same year that you form an LLC. Instead, wait until the next year to file the first annual report. At this stage, your LLC should also set up business insurance. Please browse our website to learn about the basics of business insurance. Or, feel free to call our company and ask tons of questions.
Each West Virginia LLC must also make tax payments every quarter.
Plus, an LLC cannot operate at any time without a registered agent. Please let us know if you'd like LegalRegistration.com to serve as your registered agent. Having a registered agent can provide your business with all sorts of advantages. One of them is that you can secure state licenses and permits. Otherwise, the state will not even allow your West Virginia business to operate. Common LLC state permits include zoning permits and professional licenses. Contact our organization if you have questions about maintaining LLC registration. We can provide you with tools and resources that could benefit your business.
Our LLC West Virginia Team Will Not Let You Down | LLC Registration in West Virginia
The LegalRegistration.com LLC West Virginia division is for you at all times. We intend to serve as the main resource that keeps your business in compliance. Sure, our West Virginia LLC experts can teach you how to get an LLC in West Virginia. But there's so much more to our company. We provide full-scale compliance solutions to all types of small businesses. These solutions focus on helping companies adhere to state and federal regulations. This way, your West Virginia business can thrive for years to come.
How to start an LLC in West Virginia always seems like an uphill battle to our customers. After all, there are so many complicated forms and documents to fill out. But you do not have to worry. Our business can instruct you about starting an LLC in West Virginia today. In fact, the track record of our company speaks for itself. We've helped thousands of businesses open an LLC in West Virginia. Each time, our professional staff goes the extra mile. They never rest until a customer creates an official LLC in West Virginia. So, what are you waiting for? Give us a phone call right now to get started forming your small business. Our organization can guide you every step of the way using premium resources.
We're Here for Your Small Business at All Times
If you need help forming or maintaining your LLC, you're in the right place. Our business is number one in West Virginia when it comes to benefiting an LLC. Thousands of entities West of Virginia turn to us every year. They know that no other business in the state has our first-rate tools and resources. Plus, we're ready to supply them for your LLC at any moment. All it takes is one phone call to our office. Then, within minutes, we can get to work and put correct WV LLC solutions in place.
Right now, your LLC might get stuck when filling out a form. Or, you could need more information about the concept of limited liability. No matter what you need, our company is here to benefit all LLCs in the state. When assisting your business, we'll focus on protecting your own liability. This way, your LLC's legal matters cannot affect your personal life. That concept is a key reason why so many West Virginia LLCs depend on us. They know we always treat an LLC like family. No exceptions. We're here to form and maintain your small business at all times.
Starting a Limited Liability Company in West Virginia? Contact Us Now | LLC Registration in West Virginia
Please contact our organization if you're starting an LLC in the great state of West Virginia. We're standing by to provide full-scale limited liability company solutions. From filing the Articles of Organization to serving as your WV registered agent. There's no limit to the world-class services of LegalRegistration.com. Please give us a phone call at any time to begin the LLC formation process. We cannot wait to help you create a small business in West Virginia.
None
None