A Simple Guide: How to Become a Precious Metal Dealer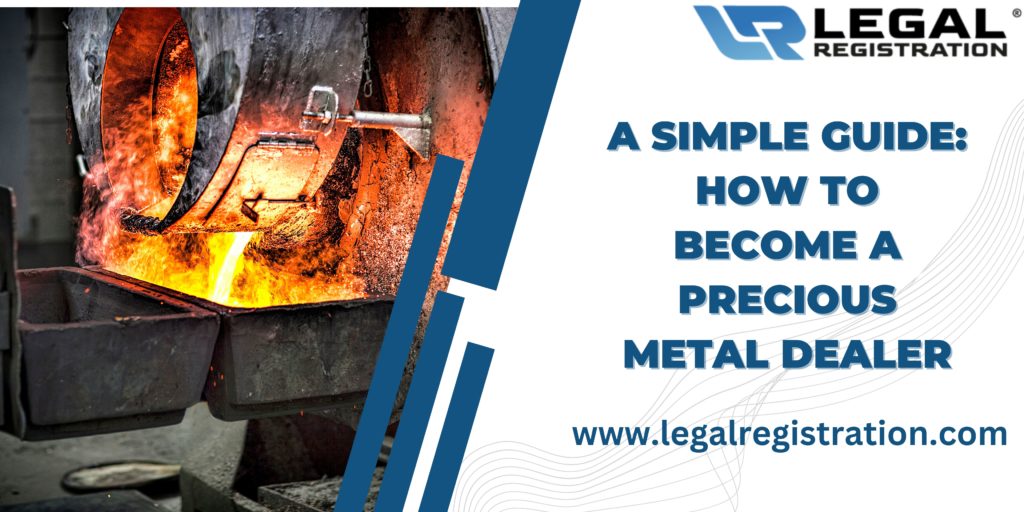 Become a precious metals dealer
The world's top financial advisors recommend that most of their clients wish to invest their money in precious metals. It has made this business venture a lucrative option for many entrepreneurs wishing to join this industry.
You might be surprised to know that one of the fastest-growing fields for business owners is precious metals sales which comes with a great margin of profits. Through LegalRegistration.com, you can form an LLC in no time.
Fortunately, this profession has the potential for high-income-generating benefits and challenges. 
If you're thinking of becoming a precious metal dealer, here are a few essential l things you need to know to make your business successful and improve your financial wellness.
Decide the Metals
The first thing you need to do is decide the type of metal you will buy and sell. Mostly the precious metal in the market is gold, platinum, titanium, and silver. 
Also, you can deal with some precious or rare collectibles such as bullion, and it's necessary to know the factors about how to become a bullion dealerprofessionally. If you establish your abilities as an honest person, you have a chance to become a successful bullion dealer.
Before you start to trade any metal, you should educate yourself about each metal. It will help you to understand your potential customers. You will better know which metal has the highest chance of attracting customers.
To become a successful precious metal or bullion dealer, you need to be an expert on the metal you wish you trade. Each LLC can get taxed as a partnership, S Corporation, or sole proprietorship.
Get the Licenses
Having an idea of starting a business in precious metal can be a "jewel" idea, but before you begin selling or buying any metal, you need to have a precious metal dealer license.
The next question might arise about how to get a precious metals license.
It depends on the state you are operating your business in. Each state has its requirements for issuing a dealer license. You can get the license on the niche you want to sell or buy, like a gold broker license, or a general license, like a pawnbroker, which covers all the services.
Explore the Market
Before you get any license, it will be a smart move if you study the market of precious metals and their future. Most adult entrepreneurs find this pursuit an exciting and highest money-making prospect, but they neglect the challenges and risks of this profession.
So it will be a great idea to know in which market you will sell and from where you will purchase. Also, knowing which precious metal as a niche will benefit your more is crucial. For additional information What services do we provide? 
Do Your Marketing
Most of the essential and initial efforts to sell precious metals in this field center on its marketing. For this, every practitioner should craft a detailed and clear business plan to find the best potential customers for their items.
To do effective marketing for your products, you can design business cards, participate in discussion forums, or join social groups of entrepreneurs in this field. Get more information Sole Proprietor
To become a successful precious metal dealer, you have to be smart in all the processes, from buying, testing, and selling. Precious metal is an evergreen industry that gives you opportunities to turn your hustle into a full-blown wholesaler in this industry.
Master the art of testing
You shouldn't take this process for granted when looking for ways to become a successful precious metal dealer. All the metals you will be interested in buying and selling must go through the process of testing.
When you buy all your metals wholesale, the distributors have their metal analysts, so the need to test each metal will be minimized.
Some metals are not easy to test as they can be easily faked in most cases. You can use an acid testing kit to check the gold, silver, and platinum chemical properties. You can DIY by yourself by learning innovative methods and using cheap materials. For additional information Category
Lastly, you need to be able to accurately determine the market value of our precious metals. Because being a precious metal dealer, your goal must be to buy at a low price and sell at a higher price so you will make a significant profit. That's why it is crucial to understand the actual value of each metal.
None
None