LLC Iowa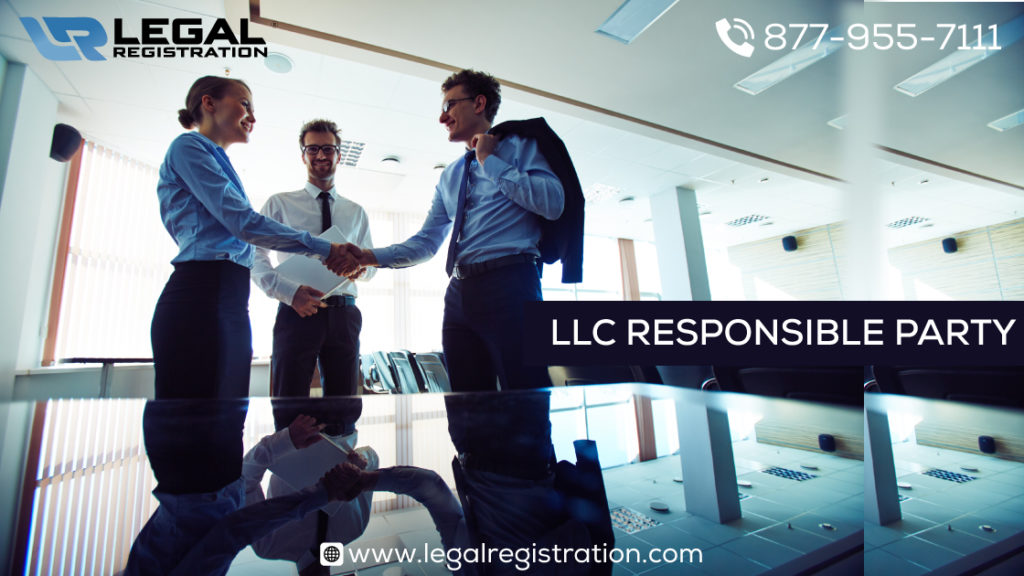 LLC Registration in Iowa
Welcome to the LLC Iowa services of LegalRegistration.com. Our team's ready to help you form your LLC in Iowa right now. This way, you can sit back and relax as we create a limited liability company. You can order your LLC on this web page. Or, do not hesitate to give us a call and place the order over the phone. Either way, our experts cannot wait to help you form a new business entity.
Start Your LLC in Iowa Right Now
Our LLC registration specialists are here to form your Iowa LLC at any moment. When doing so, we can follow all basic steps of Iowa LLC registration. Before you know it, you'll own a new limited liability company. Having an LLC will give you a big-time upper hand in the business world. LLCs function as ideal entities to structure a company in a safe legal manner.
Like a corporation, an LLC features limited liability protection.
But it lacks formalities that other entities, like partnerships, have within a company. Do you want to work as an Iowa business owner limiting his or her personal liability? If so, it's time to set up an LLC. That personal liability can protect you from issues like lawsuits and business debts. Written below are some common LLC formation steps that our experts can take. If you need more information on how to form an LLC in any state, please give us a call. Our team can't wait to help you create a company that can rise to tremendous heights.
We'll Help You Get an LLC Name Registered in Iowa
One of the first steps of limited liability company registration is to get an official name. Here is how Iowa state law works. Your LLC name has to feature "LLC" or "L.L.C." in its title. Otherwise, the name must include ""Limited Liability Company." But keep in mind that you can abbreviate "Company" as "Co." and "Limited" as "Ltd."
We can begin by connecting with the Iowa Secretary of State on your behalf.
Why? So that we can ensure your proposed LLC name has availability. After all, your name cannot appear like any other limited liability company. We'll use the Iowa State Secretary business website to conduct a name search. The website features a state business name database. LLC Registration Form.
Next, our experts can reserve an LLC name on your behalf.
The State Secretary will allow your name reservation to last up to 120 days. The key is for us to file an Application for Reservation of Name. This LLC filing goes to the Secretary of State on a direct basis. We can then finish filing your application by mail or online. The state will charge you a small filing fee to reserve your LLC name.
Our Organization Can Serve As Your Registered Agent
We're standing by for you to appoint LegalRegistration.com as your LLCregistered agent. It is an Iowa state policy that every LLC needs to have an agent. Otherwise, the LLC cannot adhere to service of process laws and regulations. As a business entity, our organization can accept all legal papers on your behalf. This will benefit your LLC if it ever gets sued. Since we're a business entity, we're authorized to start operating as an agent. We can provide you with the physical street address of our office in Iowa.
We Can File Your Iowa LLC Certificate of Organization
A new business cannot create an LLC until it files a Certificate of Organization. Well, our organization is here to take care of that filing at any moment. Our team will file the certificate through the Iowa Secretary of State. This way, their Business Services Division can process your application ASAP.
Unlike other states, the IA State Secretary does not have an online certificate form.
Or, a form that can get downloaded off the Secretary of State website. This means that our experts will have to draft your own certificate. Otherwise, you would need to pay a lawyer to prepare the document.
Here is what your Certificate of Organization must include.
First, we will need to write the name of your LLC and also its address. Then, we will list the name and address of the registered agent that you've hired. (We hope that agent is LegalRegistration.com.) Once completed, our team can upload your certificate to the State Secretary website. The state of Iowa will charge a filing fee to process the Certificate of Organization.
Our Team's Ready To Prepare Your Operating Agreement
Don't worry about spending weeks drafting the operating agreement of your LLC. Our experts can complete this crucial document in mere days. You might have heard that the state of Iowa does not enforce operating agreements. That is true. But your company should still have an official operating agreement in place. That's because an agreement is a crucial document for any LLC. After all, the document will define how your LLC runs and operates. Plus, it will state the rules and regulations of managers and members.
Trust us. You need an operating agreement to manage an LLC.
There are no exceptions. The document does so much more than only communicate how a company gets managed. It also preserves the limited liability status of an LLC. This way, the state of Iowa will treat your company as a separate entity. How Long Does It Take To Get an LLC?
Now, say that you fail to create an operating agreement. This means Iowa state LLC laws will dictate the operations of your business. That scenario is not ideal for any business owner. But you're not in this alone. Our team can begin drafting your LLC operating agreement today.
Get an EIN Through Our Business Services
The LegalRegistration.com team is ready to help you get an EIN for your LLC. An EIN is the IRS Employer Identification Number. Almost every LLC in the US must use an EIN. Why? Because you need one to hire employees and also for tax purposes. In fact, any LLC that has more than one member needs to get an EIN number. But almost all single-member LLCs also use EINs. Our experts can help you get an EIN today through an IRS online application.
We Can File Your IA Biennial Reports
Every LLC conducting business in Iowa has to file a Biennial Report. This filing goes through the Secretary of State on a two-year basis. Our team can file your Biennial Report online through the IA State Secretary website. Or, we can help you download a pre-filled form that's also on the website. Then, we can file the form on your behalf.
A Biennial Report becomes due by March 31st during all odd-numbered years.
The Secretary of State should provide your LLC with a notice before the report due date. The state will charge a filing fee for both mail and online report filings. Do you need more information about filing an Iowa Biennial Report? If so, please give our LLC experts a phone call right now.
Our Limited Liability Company Services Are in a League of Their Own
So, what are you waiting for? It's time to open an LLC in the great state of Iowa today. And you can do that from the comfort of your home through our LLC filing services. Starting an LLC in Iowa has never been this easy. If you want to begin operating an LLC in Iowa soon, all you must do is give us a call.
The experts at our business can walk you through how to start an LLC in Iowa right now.
Trust us. You do not want to learn how to get an LLC in Iowa from any other company or service. In fact, no other company in the US can compare to our Iowa LLC experts. We even have an LLC Iowa division at our organization. Please call our main phone number right now to connect with them.
We're Ready To Give Your Company Limited Liability
Here's a statement that you should remember. LegalRegistration.com is the number one LLC filing service in the nation. Other LLC filers will give you charge after charge in hidden fees. We don't. Instead, we're upfront about all the costs for LLC registration services. From filing articles with the state to filling out a business application or report. There's no limit to what working with a filing agent can do for your business.
Our team's standing by to get your Iowa LLC registered today.
This way, you can start climbing your way to the top of the business world ASAP. We encourage you to call us now and let us know what your new LLC needs. Our experts can begin with a free consultation at no charge. During the consultation, you can let us know where you're at in the LLC registration process. You might need to finish filling out an application for the state. Or, you might need help drafting a legal statement of protections for the LLC. No matter what, our team can jump in and finish getting your business registered.
We're proud to have taken care of registered LLC owners all across the state of Iowa.
Our team's helped them rise to top form in their respective industries. LegalRegistration.com often hears from these clients when we file a biennial report. They're fast to say that our services gave them long-term business solutions. So, let us know if you need a reservation for any specific LLC service. Remember- we can do it all. From drafting a 5.00 statement to getting your certificate of business registered. We won't rest until your LLC makes a statement as a top tier registered business.
Using Fictitious Business Names in Iowa
Here's some good news if you're not in love with the official name of your Iowa LLC. The state will allow you to use a different name for your business out in the real world. That's right. You don't need to use the official legal name of your LLC. This refers to the registered name within your Certificate of Organization.
The key here is to get a fictitious business name registered with the state of Iowa. This name can refer to an assumed name, or DBA. A DBA refers to a doing business as filing with the Iowa state government. LegalRegistration.com can help you secure any type of name for your LLC.
Our organization is standing by to register your fictitious business name in Iowa. The registration will take place through the Iowa State Secretary. We can conduct a postal mail filing or get you registered online. The official document's called the Fictitious Name Resolution. Your Iowa Secretary of State will charge a small filing fee to process your application.
Form an LLC in Iowa Now
It's time for you to say goodbye to the days of dreaming about forming an LLC soon. Instead, you can take action by securing a limited liability company today on our site. Or LLC formation services are for every type of person. From someone that's never owned a business to an active sole proprietor.
Having an LLC in Iowa will benefit you in so many different ways. First, the LLC will provide you, the owner, with personal liability. The liability protection applies to lawsuits and company debts in an equal manner. Plus, an LLC positions ownership and management to have so much flexibility. Even the taxation process of your business will have a great deal of flexibility.
So, do you want to learn more about the basics of LLCs? Or, have you already decided that an LLC is the ideal business structure for you? Either way, call our organization for more information and to access our services.
Should I Create an Operating Agreement for an LLC in Iowa?
Yes, every LLC business owner in each state should create an operating agreement. We understand that the state of Iowa does not enforce the creation of agreements. But you can ask almost any legal expert in the country. They'll tell you that it is crucial to form an agreement within any registered LLC.
Your operating agreement will protect the limited liability status of your LLC. This is important because it can prevent both management and financial disputes. Plus, an LLC agreement will state each rule that governs your Iowan business. Without an agreement, expect the state to put default laws in place governing your LLC. Again, you do not not have to spend weeks drafting an operating agreement. Our organization can assist you with every step of the process. Please call us now for more information.
Will I Need an IA Business License?
Yes, there's a strong chance that you and your LLC will have to secure business licenses. Of course, the specifics depend on the type of company and its city and county. Many Iowa LLCs must get both local and state business licenses registered.
Say that you're unsure whether you need a local license for your Iowa business. Begin by communicating with a clerk in the city where your LLC operates. (Check with your county office if you're operating within an unincorporated area.) The Iowa Business License Information Center features tons of information. Our organization can contact that center on your behalf. We're standing by to help you secure a small business license in Iowa. How to get Business License?
Does the State of Iowa Make LLCs Pay Business Taxes?
Some LLCs in Iowa do have to pay certain business taxes. Here is an example of how the state business tax policy works. Say that your Iowan company sells goods and collects sales tax. This means you'll need to register with the Iowa Department of Revenue (DOR). That department will inform your LLC which business taxes it needs to pay.
Plus, any LLC business with employees must also get registered with DOR. Registration can take place online or by filing a paper document. The document's known as Form 78-005, Iowa Business Tax Permit Registration. Do you need to learn more information about Iowa LLC tax registration? Call our office now. We can go over any type of Iowa LLC filing rule and regulation. This way, your business can pay all its taxes through the state on time.
Can Foreign LLCs Do Business Within Iowa State Lines?
Yes, any foreign LLC can conduct business inside the state lines of Iowa. But here's the catch. Let's say that you own an LLC that became organized outside the state of Iowa. This means you're operating a foreign LLC. And your foreign LLC first has to register through the Iowa Secretary of State. Otherwise, it is illegal for your foreign LLC to do business in Iowa.
Did you know that each foreign LLC has to appoint a registered agent?
The agent will handle all service of process tasks with the state of Iowa. Here is how to register your foreign LLC with the state. You can file the official Application for Certificate of Authority. An application filing can take place through the mail or online. The Iowa Secretary of State will charge a $100 filing fee to your LLC.
Here is something to keep in mind when filing your completed authority application.
The filing must also include a Certificate of Good Standing or Existence. This certificate comes from the home state of every foreign LLC. Your certificate cannot appear dated more than 90 days before the certificate filing. The Best State for LLC
Another step is to make sure that the name of your LLC isn't already registered in Iowa.
You can check the Iowa business name database and browse active LLC names. Say that your foreign LLC name's already taken by another LLC in Iowa. Your LLC has to adopt a fictitious business name. You can then use the new business name within Iowa. Please give us a call if you need tools and resources for moving a foreign LLC to Iowa.
Can Anyone Form a Single-Member LLC in the State of Iowa?
"Can I begin forming my single-member LLC in the state of Iowa?" That's a very common question that our organization receives from new clients. Well, here's some good news. In almost all cases, a single-member Iowa LLC functions like a multi-member LLC. This means a single-member LLC uses the same formation steps.
With few formation differences, you can form any type of Iowa LLC in the same manner. But having a single-member LLC might give you more flexibility on tax returns. Please contact us if you have questions about filing as a single-member LLC. We can help you form any type of limited liability company right now.
Can Someone Create a Professional LLC in Iowa?
Say that you intend to provide a licensed professional service in the state of Iowa. Yes, you can form an LLC through the state government. But you must create a PLLC: professional limited liability company. Tons of professional service occupations form PLLCs in Iowa every year. From attorneys to architects to dentists.  What types of lawyers are in the Lawyer Zone network?
Will you provide a service where you'll need an Iowa state license before practicing? If so, then your business counts as a professional service. Through Iowa state law, you can form your LLC to offer professional services. But only one single type of service can get provided. Plus, each owner in your LLC has to have proper licensing. In fact, every owner must get registered to perform the unique professional service. Give us a phone call if you need help forming an Iowa PLLC. Our experts can walk you through how to form a professional LLC in any state.
What Does Dissolving a Limited Liability Company Mean?
Let's say that you no longer want to continue operating your LLC at all. You've reached the point where it's time to shut down your company for good. And you need to stop all business operations. This means it's time to dissolve your LLC. In other words, you will inform the state that you're shutting down your company.
Dissolution takes place on a permanent basis. As soon as you decide to dissolve your company, you must inform the state. This way, you can limit liability related to lawsuits and government charges. LegalRegistration.com can take care of every LLC dissolution step on your behalf. All you've got to do is give us a call. Then, we can walk you through all the steps of LLC dissolution in Iowa.
Our LLC Iowa Division Can Help You Get an LLC Name 
Is there a specific business name that you want for your LLC? If so, our organization won't rest until we secure it on your behalf. Keep in mind that Iowa features specific naming guidelines for all LLCs. The state will make you include "limited liability company" as a phrase in any name. But you can use abbreviations like L.L.C. and LLC. What services do we provide?
Never use words that could make your company look like a US government agency. For example, avoid words like CIA, FBI, and State Department. You will need proper licensing from the state if you use words like lawyer or doctor. Are you having trouble coming up with a creative name for your LLC? If so, our team can supply you with an online LLC name generator. It can help you find a unique company name and even a matching URL.
You're welcome to nominate our organization as your Iowa registered agent. This way, we can help your LLC maintain complete state government compliance. Our business entity will receive all crucial legal documents on behalf of your LLC.
Think of us as your company's point of contact with state authorities in Iowa. You can elect our corporation as your agent for service of process at any time. Please contact us if you need more information about the role of IA registered agents. We're prepared to provide a full-scale registered agent service that gets results.
Questions About Securing an LLC in Iowa? Call Us Today
If you've got questions about registering an LLC in Iowa, we've got the answers. Feel free to pick up the phone and give us a call today. One of our dedicated LLC specialists will address your questions and provide solutions. You're also welcome to send limited liability company questions via email. Or, you can even use our website messaging service. We look forward to guiding you toward operating an LLC in Iowa. Our team cannot wait to ensure that your business adheres to all Iowa laws.
None
None