LLC New Hampshire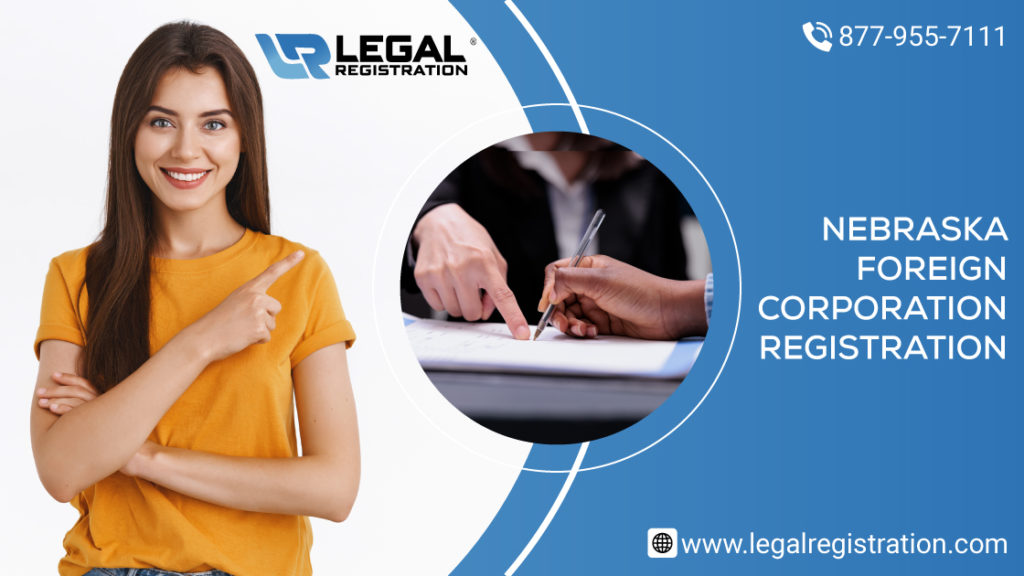 LLC Registration in New Hampshire
Our LLC New Hampshire team is here to help you succeed. Through our services, you can form an LLC in New Hampshire today. We understand how overwhelming it can feel to start a new company. Selecting a business entity is one of the toughest decisions to make. That's why we encourage you to consider starting a limited liability company. It's one of the best options for many different reasons.
Please read the information below to learn all about LLCs. Once you decide to form one in New Hampshire, you can order an LLC on our website. We look forward to helping you create a new business in New Hampshire. If you have questions, do not hesitate to give our organization a phone call at any time.
Why Should I Get an LLC Registration service in New Hampshire?
Every New Hampshire LLC functions as an uncomplicated business structure. Having a liability company will afford business owners with legal protection. An LLC ensures that the owner can separate business debts from personal assets. Plus, most New Hampshire LLCs feature a reduced tax rate compared to corporations.
Of course, forming an LLC in New Hampshire can sometimes get complicated.
But that's where LegalRegistration.com can assist. Our experts can take care of your entire formation process. We will even try to prevent the state from giving you unneeded filing fees. Also, say that you have a business or liability company in another state. Our team can get that foreign entity registered in New Hampshire today. For additional information Sole Proprietor
The mission of our organization is to make forming an LLC in New Hampshire painless.
This way, as a founder, you can focus on growing your new or current business. Meanwhile, our experts will work from A to Z at a rapid pace in the filing process. We'll go step by step until your LLC has the legal authority to operate in New Hampshire. If you have questions about NH LLC filing processes, please give us a call. LLC Registration Form
We're Here To Get Your New Hampshire Business Operating
Our LLC registration team has one simple goal in mind. It's to get your business off the ground in New Hampshire ASAP. We're going to do that by using advanced LLC tools and resources. They position us to have the N. Hampshire State Secretary process your application. Plus, we also use tools and resources that focus on tax filing for LLCs. This way, you won't feel confused when you file state tax documents using an EIN. Speaking of an EIN, our website can help you secure an EIN right now. For a very small fee, we can get your business registered with the IRS. Then, your LLC will have the ability to file its tax documents with the state.
The state of New Hampshire presents many complicated rules about forming LLCs.
But do not despair. Our Hampshire LLC team is ready to benefit an LLC in any part of the state. In fact, small business after small business in the state depends on our service. Each business has used our registered agent service. Through a registered agent, your business can stay in compliance with the government. Plus, we can supply any business or LLC with an EIN and operating agreement. Please read our EIN and operating agreement pages to learn more information. Remember, we're not going to rest until your small business starts operating.
Our LLC Experts in New Hampshire Can Form Your LLC
If you're in need of securing an LLC, you do not have to complete registration on your own. Instead, the Hampshire division of our organization is here to assist your business. We know every NH state rule and regulation better than any other company. That's a key reason why we've registered thousands of LLCs in the state.
The issue of liability matters to every business owner.
Through our services, we can form protection of your liability at all times. You see, our organization is more than a service that does LLC filing. In a world of limited legal resources, we're unlimited in how we benefit businesses. As you can view on our website, we provide full-scale solutions to every company.
Do not panic knowing that New Hampshire is a complicated state to form an LLC in.
Our experts have formed an LLC in state after state for well over a decade. Even if you need an LLC in a state other than New Hampshire, we can assist. Our experts protect the limited liability of business owners in all fifty states. Through our services, the future of your LLC is in good hands.
Our OF state technologies enable us to complete LLC registration in any state.
To form an LLC in New Hampshire might seem difficult to other organizations. But we make the limited liability company registration process simple and easy. We'll make sure that we adhere to all Secretary of the State rules and regulations. This way, you won't have to experience a delay in forming your liability company. Say that any sort of road bump does take place with your LLC business application. Our experts can contact the Hampshire Secretary on a direct basis. Then, we can make changes to your LLC form so that the state accepts it. Next you know, you'll own an LLC in the great state of New Hampshire.  More information What services do we provide?
We'll Go Step by Step With You While Forming Your New Hampshire LLC
Our LLC New Hampshire division is ready to help you form a small business. We're here to go step by step with you at any moment and create a new Hampshire LLC. Through our services, you can open an LLC New Hampshire in a matter of days. Sometimes it can take longer to form an LLC in New Hampshire. It comes down to how busy the state is with processing LLC applications.
Are you starting an LLC in New Hampshire soon?
If so, you're welcome to pick up the phone and contact our organization. We can go over every step involved with how to start an LLC in New Hampshire. Our team knows that how to get an LLC in New Hampshire might seem frustrating. But that's not the case once you work with our small business registration team.
We're not going to rest until your New Hampshire LLC is up and running. Then, once it is, we can take care of your annual registration. This way, our experts can keep your limited liability company operating. We cannot wait to assist you in forming an LLC in New Hampshire.
Naming a New Hampshire LLC
One of the first steps in the LLC registration process is finding the perfect LLC name. You want to find a name that isn't complex or difficult to pronounce. Your business name should also focus on the services or products that you sell. Not to mention, you've also got to focus on New Hampshire LLC name rules. Let's now go over state law related to LLCs in New Hampshire.
The name of your LLC in New Hampshire has to feature these words: "limited liability company."
But the state will let you use "L.L.C." or "LLC." Try not to use a word like "corporation." Why? Because the state might get confused about the form of business that you own. The state of New Hampshire also has a list of restricted words on its website. Restricted words include terms linked to US federal government agencies. To learn more check the link below Do I Need a Lawyer To Start an LLC? 
We encourage you to browse the New Hampshire Department of State Quickstart.
This website features a database of business names registered in the state. Check out the website to make sure no one's using your proposed LLC name. If you need help looking at LLC names, do not hesitate to contact our organization.
Our company can serve as the official registered agent of your New Hampshire LLC. As an agent, we can accept legal notices on behalf of a limited liability company. Most of the notices will come from the state of New Hampshire Secretary of State. Our experts will provide you with our official agent address to use. You will need this address when filing LLC formation documents in New Hampshire.
No other registered agent service in the state can compare to our's.
The program presents many advantages that other companies cannot provide. Plus, it is best for you to not appoint yourself as a registered agent. If you're a registered agent, you cannot leave your office during the work week. That's a key reason why so many LLCs hire our third-party agent service.
Through our registered agent program, you'll have freedom to step outside your office.
Say that your small business moves to a different location. You won't need to update a registered agent address with the state. Hiring us as your third-party agent will give you so much freedom and flexibility. You can leave your office whenever you want to during normal business hours.
Here are more benefits of our New Hampshire registered agent service to consider.
One of them is the notion of discretion. Say that you're using your business address as the agent address. This means you risk getting served with legal paperwork in front of clients. Sure, this could embarrass you in public. But it could also damage the reputation of your business. Through our service, you can also avoid risking noncompliance with the state. Otherwise, the State Secretary could apply fines and penalties to your business. For additional information FCC 499 DC Agent for Service of Process
Our Team Can File Your New Hampshire Certificate of Formation
Your New Hampshire LLC name and registered agent are both secure. This means it's time to file a New Hampshire Certificate of Formation. In other states, this certificate refers to the "Articles of Organization." Our team is standing by to file your Certificate of Formation right now. Here is who we must file the LLC paperwork with. It's called the New Hampshire Department of State Corporation Division. Other states refer to this department as the "Secretary of State office." Once the department approves a certificate, an LLC can function as a business entity.
The LegalRegistration.com team's standing by to file your certificate paperwork.
We can then pay your fee through the mail, online, or in person. We do not recommend filing your certificate by mail. That's because it could take up to three weeks for the state to process the application. Filing online is the best option. Why? Because the state often takes only three to seven business days to process one.  For more information visit the website. Roofing Company Startup Cost
Let's now go over the details within a New Hampshire Certificate of Formation filing.
First, the state will need the name of your LLC and its physical business address. Next, it will ask for the address and name of your registered agent. You must then describe the nature of your business in the next section. In some cases, the state will need an NAICS code. Then, list the names of every owner and manager within your new LLC. You must state if your LLC will get member-managed or manager-managed. In most cases, a small business will want to achieve member-managed status.
We know that filing an official government document like this is very confusing.
But that's where our full-scale LLC registration service comes into play. Our New Hampshire LLC division is here to help you at all times. You can even call us right now if you have questions about the Certificate of Formation. Through advanced LLC business registration tools, we know how to get results. Our experts won't rest until the state government processes your LLC certificate.
We Can Draft Your Operating Agreement
The state of New Hampshire will not enforce you to have an LLC operating agreement. But having one is a wise practice for any business, big or small. Sure, the document will define who owns your business. But it will also state how your limited liability company runs. Another common topic is who owns the LLC and at what percentage. Your agreement also might state how profits will get divided within the LLC. This is crucial information if the sale of your business ever takes place.  To learn more check the link below Form a Wyoming LLC 
Sure, the state will not make you create an operating agreement.
But you should still form one right after you file the Certificate of Formation. Your agreement will give you clarity when it comes to all business operations. Plus, it can prevent LLC member vs. member legal disputes from happening. Not to mention, having an agreement will make your business look legitimate. Here is an example. Say that your New Hampshire LLC needs to find an investor. Most investors will ask to see an operating agreement before investing. Otherwise, investors will assume that you do not run your business well.  Additional information Form an LLC in Texas
Are you unsure what information goes inside a New Hampshire LLC operating agreement?
If so, our organization can assist you right now. We can do it all. From drafting your agreement to sending you an online template to download. Our team can help you form an LLC operating agreement fast and with accuracy in mind.
Our LLC Experts Can Help You Apply for an EIN
Once the above steps become complete, it's time to get an EIN. It stands for the IRS' Employer Identification Number. Every EIN functions as a unique tax ID number. You will need the number to file tax paperwork with the state of New Hampshire. (And also to file taxes at your LLC with the federal government.) Say that your NH LLC has more than a single member. Or, your limited liability company plans to hire employees. Either way, you'll need an active EIN to operate your NH business. What Is an EIN Code?
Almost all types of business tax paperwork will enforce you to include your EIN. Without a unique tax ID number, the IRS cannot recognize your business.
You might have heard of the term: Federal Tax Identification Number. This term and EIN both refer to the same exact tax ID number. So, do you need help getting an EIN from the IRS? If so, please contact our organization today. We can get your LLC registered with an EIN right away. Then, your New Hampshire LLC can start a business bank account. Plus, it will have the ability to file state and federal taxes.
How Does an LLC Within New Hampshire Get Taxed?
The average LLC owner will get his or her business taxed according to a default structure. This means that a single-member LLC will get taxed as a sole proprietorship. Or, a multi-member LLC will get taxed as a partnership. This standard method enforces members to pay their taxes in the following manner. Within personal tax returns, taxes only go to the percentage of profits. As a result, an LLC itself (within New Hampshire) does not get taxed. This policy can benefit many LLCs operating as small businesses. To learn more check the link below Personal Service Corporation 
Here is another tax option for your LLC. It could decide to get taxed like a corporation.
Say that you either bring in high earnings or created a large limited liability company. In those cases, getting taxed as a corporation often works best. But do not take our word for it. Only a tax professional can ensure that you make the right decision.
Keep in mind that the state of New Hampshire does not use a sales tax.
Even personal income tax gets limited. The state taxes investment profits, including dividends, at only 5 percent. Now, New Hampshire does have a business enterprise tax. The tax ranges between 0.5% to 0.75%. It will only impact your business if its enterprise value exceeds about $104,000.
The state of New Hampshire also has a business profits tax in place.
The exact percentage of the tax varies from year to year. But it often hovers around 8.5% for businesses in the state. In fact, here is some good news for small businesses in the state. Say that your LLC has gross receipts below $50,000. This means that your LLC does not need to pay a business profits tax. What Is the Difference Between Tax ID and EIN?
As you can see, New Hampshire provides many unique tax terms compared to other states.
These tax terms can work to the advantage of LLCs and small businesses. But it can seem confusing to keep up with state tax regulations. That's why we encourage you to contact our organization. We can break down how New Hampshire tax laws will impact your business. In some cases, you might also want to speak to a professional accountant. The accountant can help guide your LLC toward experiencing tax savings.
The Advantages of Having a New Hampshire LLC
There are many advantages associated with forming an LLC within New Hampshire. First, as written above, the state features very unique tax laws. For example, personal income taxes will get limited. Plus, New Hampshire is one of the only states in the US without a sales tax. Having a well-protected operating agreement is another major advantage in the state. The New Hampshire LLC Act helps protect small businesses every day. This act helps ensure that each LLC's operating agreement will get upheld. As a result, the best interests of LLCS become prioritized in the state. Do I Need a Lawyer To Start an LLC?
New Hampshire also features different forms of member classes.
This concept also comes from the New Hampshire LLC Act. The act encourages freedom when LLC owners create contracts. This way, an LLC in the state can establish unique "classes" of membership. Here is an example. In some other states, every member of an LLC has automatic voting rights. But in New Hampshire, an LLC can have both voting and nonvoting members. This state policy assists LLC owners with making informed business decisions. Do you want to learn more LLC business formation structure advantages? If so, please contact our organization for more information.
What's the Standard Processing Time When Forming an NH LLC?
There is no exact processing time once we file a Certificate of Formation in New Hampshire. Say that you ask our experts to file the certificate by mail. You can expect the waiting period to last about one to three weeks. Then, the state will inform us once it finishes processing the application. Otherwise, our team can go online to file the NH Certificate of Formation. The state often takes only three to seven business days to process an online application. Please note that our team can speed up the state processing time for an extra fee.  More information Registered Agent
Questions About Starting a Business in New Hampshire? Call Us Now
Say that you have some questions about how to create a business in New Hampshire. All you've got to do is pick up the phone and give our organization a call. Then, the LegalRegistration.com team can help you learn how to form a business. Say that you decide to create a corporation or an entity other than an LLC. That's no problem at all. Our company can help you form any type of business entity in New Hampshire. We look forward to helping you get your new business registered with the state. For additional information Personal Service Corporation
None
None