LLC New Mexico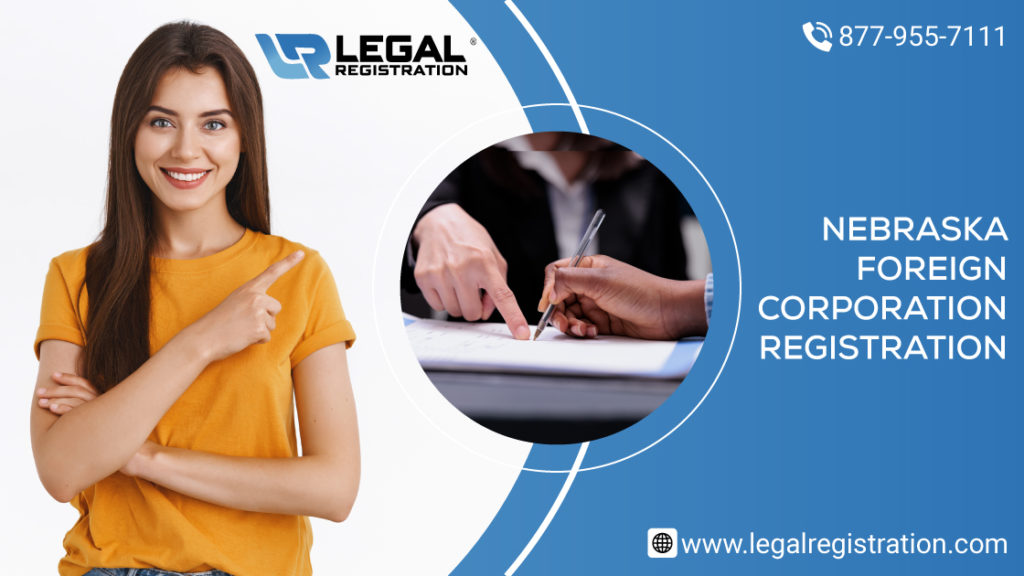 LLC Registration in New Mexico
Our LLC New Mexico team is here to help you with LLC Registration in New Mexico. With an LLC, you can protect your personal assets and finances. Please continue reading to learn the basics of getting an LLC in New Mexico. If you have any questions, do not hesitate to contact us. We can address your concerns before you place an order to form a new LLC.
We'll Help You With Your LLC Registration in New Mexico
The LegalRegistration.com team is here to help you with your LLC Registration in New Mexico. When doing so, we'll go step by step with you the entire time. This way, you can ensure that your LLC adheres to all New Mexico State policies. Having an LLC will benefit you in so many different ways.
An LLC is the ideal legal structure for almost any type of business in the US.
Your LLC can feature the limited liability that a corporation has. Plus, you won't have to deal with technicalities of operating a sole proprietorship. Our team's ready to help you become the business owner of a New Mexico LLC. As a result, you can limit your personal liability in tons of unique situations. Then, you'll have protection if a lawsuit or business debt issue takes place. Finding out more Nonprofit Formation 
Our LLC New Mexico Experts Are Standing By | LLC Registration in New Mexico
The LLC New Mexico division of our corporation is here to help ensure your success. When it comes to forming a New Mexico LLC, you can count on us. Our experts have formed LLC after LLC in the state for over a decade. In that time, we've taught out clients how to get an LLC in New Mexico. Through our services, you can learn how to start an LLC in New Mexico today. Please feel free to message or email us. Our registration team can send you a Starting an LLC in New Mexico PDF guide. Then, you can download the PDF guide and reference it as you form your LLC.
If you need to register an LLC in New Mexico, you can depend on our organization.
Here is one example of how you can use our full-scale formation services. Say that you need to learn how to open a limited liability company in the state. All you've got to do is send our LLC New Mexico division an email. The subject line can read: "LLC Registration in New Mexico." Then, our experts can send you LLC tools and resources to help you out. Yes, it's that simple and that easy. And it's only one example of how much we care about every single client.  For additional information  Personal Service Corporation
Do not turn to any other business for help getting an LLC Registration in New Mexico.
Instead, you can depend on the LLC registration team in our New Mexico division. They won't rest until you have government authority to operate a new business. Please call or email us right now to get the information that you need. We're standing by to form your New Mexico limited liability company.
Form Any Type of NM LLC Through Our Services
Through LegalRegistration.com, you can form any type of LLC in New Mexico. That's right. Our services position us to provide full-scale formation solutions. This way, your LLC can adhere to all state and federal LLC member election policies. Plus, we're always standing by to provide crucial information to your new business. In fact, our team won't rest until your New Mexico business gets the results it deserves.
Our organization can help you set up voter policies for LLC members and managers.
As a result, your business can have in-house legislation to protect the company. We've already put in place policies like these for other N. Mexico companies. Today, we have even more tools and resources to address all LLC voting needs. Domestic LLCs across the state depend on us to draft in-house policies. Please contact us now if you're in need of any LLC state election information. We're ready to help your N. Mexico business get first-rate election results.
Without question, New Mexico is a great state for setting up a limited liability company.
Our experts have registered thousands of domestic NM businesses. Each time, we keep issues like voter registration and campaign finance in mind. We do this through OF state registration tools and resources. The tools and resources help us file LLC information with the Secretary of the State. This way, any domestic profit corporation or corporation foreign can thrive. Our cooperative association is standing by to help you out. Please give us a call about any issue related to forming an LLC. Our team cannot wait to share crucial state information with your business.
We Take Care of All LLC Formation Needs 
What types of lawyers are in the Lawyer Zone network? When it comes to LLC formation, you can count on our experts to help you succeed. Whether you need insurance or credit information, our team can provide it. From our business to your business: we're here to make your LLC a success. Our experts can even provide information about bank loans and using company cards. This way, you can make sure your company follows every N. Mexico State law. We can even tell you how mortgage and credit terms can affect an LLC. But there's no need to get out the calculator. Our experts can help you use resources to assess business finances. As a result, you can discover how to grow your New Mexico company.
Do not forget that your New Mexico LLC must secure an EIN through the IRS.
This way, it can take care of all sorts of important business actions. From securing credit cards to using loans best and cards best rates. An LLC must also have an EIN to take care of other small business banking needs. Plus, every LLC must make insurance best decisions. These decisions can impact personal matters. From whether to buy a life insurance policy to speaking with a Forbes advisor. No matter what you or your NM LLC needs, we can provide the right solution. Please give us a call right now to get more information for your business.  Find out more What services do we provide? 
Our Team Can Help You Name Your New Mexico LLC
Step one of any LLC registration process involves the creation of an LLC name. Any LLC name in New Mexico has to feature the term, "Limited Liability Company." Or, your LLC can use the term, "Limited Company." Say that you do not want to use either term in your official LLC name. The state of New Mexico will allow you to use an abbreviation. An abbreviation has to appear as "L.L.C.," "L.C.," "LLC," or "LC." In New Mexico, you can even abbreviate the word "Limited" as "Ltd." Plus, you could abbreviate "Company" as "Co."
The name of an LLC has to get distinguished from other New Mexico business entities.
After all, tens of thousands of legal entities already have registration in the state. Each entity has an official filing with the New Mexico Secretary of State. Our organization can check the availability of your potential LLC name. We can do this by accessing the NM Secretary of State's business name database. Please let us know at any time if we can assist you with these key actions.  To learn more check the link below The Best State for LLC 
Our experts can reserve a name for your New Mexico limited liability company.
The reservation will expire after 120 days. Here is the name of the state application that we must file. "Reservation of Limited Liability Company Name with the New Mexico Secretary of State." The state will enforce your new business to file the application by mail. Our organization can do this on your behalf. Then, the New Mexico State Secretary will charge a $20 filing fee.
Appoint a Registered Agent in New Mexico
Did you know that every LLC in New Mexico must have an agent for service of process? This state policy refers to the act of hiring a registered agent. Your New Mexico agent can operate as any person or business entity. Say that you elect our own entity, LegalRegistration.com, to serve as your agent. This means our experts will gather legal papers from the state government. Then, we will supply your business with the papers ASAP. As a result, you will know right away if your LLC gets sued.
In most cases, it is better for an LLC to hire a business entity as a registered agent.
That's because it is tough to depend on one individual to sit in an office all day. In New Mexico, your agent can function as any type of registered business entity. From a domestic entity to a foreign entity with an office in the state. After all, our own organization has authorization to do business in every city of New Mexico. This means that we can provide your LLC and the state with a physical street address. Then, our registered agents can help keep your LLC in compliance with the government. Please call us right now to find out more information about our NM registered agents.  More information Legal Registration, Author at
We're Here To File Your NM Articles of Organization | LLC Registration in New Mexico
A New Mexico LLC cannot exist until filing Articles of Organization with the state. The filing will go through the office of the New Mexico Secretary of State. Here are the main topics of information covered within a standard articles filing. First you must state the name of your New Mexico LLC. Then, write the effective date that the articles will get filed. The next step is to write down the period of duration for your LLC. Either you will keep the LLC open on a perpetual basis. Or, your New Mexico business will have a specific term of years in operation.
The next step in the Articles of Organization registration process is to state an LLC's purpose. If your New Mexico LLC has a general business purpose, you can leave that section blank. Next, the state will ask for the address and name of the LLC registered agent. In some cases, the state government might also need an email address and phone number. You'll then want to state the LLC principal place of business address. The state will also ask if your LLC will operate through a manager or member. This is where you write if your LLC has one or more members. Last but not least, the state will need the contact information of the LLC organizer.
In New Mexico, the state will enforce your articles to get filed online.
Then, the state will charge your LLC with a $50 filing fee. Keep in mind that our organization can draft the articles for your LLC. Plus, we can file the articles through the New Mexico State Secretary. If you're interested in this service, please call us right now for more information. We have the tools and resources to get your NM business formed ASAP.
Our NM LLC Registration Team Can Prepare an Operating Agreement
The LegalRegistration.com experts are ready to draft your NM LLC operating agreement. Sure, the state of New Mexico does not enforce the creation of this agreement. In fact, most states do not. Yet, countless legal advisers across the country will urge you to have an agreement. That's because an operating agreement is a very important internal document. It states how you want your New Mexico LLC to run each day. Plus, it instructs members and managers of their rights and responsibilities. We know that you want your LLC to operate in a certain way. Thus, it is crucial for us to help you prepare an operating agreement.
Do you want to preserve legal limited liability status as long as you can for your business?
If so, using an operating agreement to your advantage is the best solution. An agreement in New Mexico will define your LLC as a separate business entity. But say that you take the easy way out and fail to draft an operating agreement. New Mexico State LLC law will take notice. In fact, the law will begin defining how your LLC conducts business in the state. So, what are you waiting for? Let's work together to draft an operating agreement on behalf of your LLC. Please give us a phone call right now to get started.  Additional information What Is the Difference Between Tax ID and EIN?
Get an IRS EIN
Almost every LLC in New Mexico cannot do business without an IRS EIN. The EIN stands for Employer Identification Number. Every LLC with more than one member needs this number to operate. That's the case even for a New Mexico business without any employees. The standard NM LLC order on this web page does not include EIN registration. But we add EIN registration to your order at a very low price. Please access our main EIN registration page to add an EIN order to your cart.
Here is another example of why almost every LLC needs an EIN.
Let's say that you decide to form a one-member LLC in New Mexico. In most cases, you still must have an IRS EIN to operate your business. For example, say that your one-member LLC wants to hire employees. It cannot hire anyone until it provides proof of an EIN with the state of New Mexico. A one-member LLC can't even get taxed as a corporation unless it uses an EIN. Again, please access the main EIN page on our website to order IRS EIN registration. Or, you can give us a call and place your EIN order over the phone.  For additional information Legal Registration Archives 
Form a New Mexico LLC Today
The days of putting off building your New Mexico dream company are over. It's time to form your new LLC in New Mexico today. LegalRegistration.com can go step by step with you at all times. Our services are for all types of people in the business world. From LLC newcomers to current sole proprietor operators within any state. No matter your level of business experience, we can help you succeed.
With an NM LLC on your side, you can limit ownership personal liability. This concept extends to issues involving business debts and lawsuits. Plus, operating a liability company in New Mexico leads to having flexibility. Sure, the taxation structure of your business can improve through an LLC. But so too can the flexibility of management and ownership operations. Do you want to learn more about why you should start an LLC in New Mexico? If so, please contact our organization at any time. Our LLC experts can tell you why a liability company is the ideal business structure. Then, we can help you create a customized LLC that fits your unique needs.  More information Form a Wyoming LLC 
How Do I Figure Out if an LLC Name Is Already Taken in New Mexico?
This is a great question. You cannot register an LLC in New Mexico unless you're filing an original name. As a result, you must check if your proposed LLC name has availability in the state. This process takes place through the New Mexico Secretary of State.
The NM State Secretary website features a list of existing businesses on file. Through the website, you can operate an entity name search. But sometimes this search is difficult because there are so many businesses. So, please contact us if you need help operating the New Mexico SOS website. Our experts can assess if your proposed LLC name can work in the state. If not, we'll help you get another business name registered for your LLC.  Click on this Anonymous LLC Texas Services 
Does a New Mexico LLC Need an Operating Agreement?
Yes. Every LLC in the United States should draft an in-house operating agreement. But New Mexico is not a state that will make you file your agreement. So, why should you spend time developing an LLC operating agreement? The answer is simple. An operating agreement will protect both your personal and business interests.
Every operating agreement in New Mexico can safeguard an LLC's limited liability status.
This way, you can protect your liability as the owner of your business. An agreement can also prevent in-office conflicts that could lead to court proceedings. Through an NM LLC operating agreement, you can form your own company rules. This way, the state of New Mexico won't govern your business in a direct way. Do you need more information about creating an operating agreement? If so, the New Mexico division of our LLC team is waiting by the phone. Please call us at any time to discuss how to draft an ideal LLC agreement.  For additional information LLC Registration Form
What Is the Gross Receipts Tax?
Personal Service Corporation  The majority of New Mexico businesses have to register for a New Mexico Gross Receipts Tax. This special tax functions much like a standard sales tax in the state. Do you plan on selling at least one physical product at your LLC? If so, your business must secure a seller's permit with the New Mexico government.
Tax registration takes place on the New Mexico Taxation and Revenue website.
The key is for your company to gain a certificate. A certificate will position your business to collect the NM gross receipts tax. This collection process applies to all taxable sales that a business makes. Please contact our organization for help getting registered with the state. We can even email you a New Mexico sales tax guide PDF for you to download.  More information Non-Profit Organization
Should I Get a New Mexico Business License?
In most cases, yes, an LLC should secure a New Mexico business license. But the exact terms of a license will vary based on what your company does. The State of New Mexico could enforce you to get a license. Or, it might make your LLC file some sort of specific registration or certification.
Please give us a call to learn more about both state and local business permits.
We can help your business use the State of New Mexico business portal website. That website features a list of common state business licenses. Our experts won't rest until your company has the exact licensing that it needs. This way, you can operate your LLC without facing delays or penalties from the state.  Get more information Plumbing Contractors License 
More Information About New Mexico Business Taxes
The following policy applies to every domestic (New Mexico) and foreign LLC in the state. These companies must get registered with the New Mexico Taxation and Revenue Department. This way, each business can secure a CRS number. This refers to the official Combined Reporting System number in New Mexico.
Registration for the CRS number can take place online through the state website.
Or, our organization can file a crucial registration document. It's called ACD-31015, Application for Business Tax Identification Number. This filing can get completed through any local tax office. The New Mexico Taxation & Revenue website features more information. In most cases, you will not have to pay a fee to register a CRS identification number. Also, please contact us for information about LLC annual filing rules in New Mexico.
Say that your business operates in New Mexico as a pass-through entity.
Or, as a multi-member LLC. In either case, it must file a crucial document. Here is the name of it. New Mexico Income and Information Return for Pass-Through Entities (PTE). Each business has to get this form filed through the state. Your federal tax return will show when the due date is to file your form. The New Mexico Taxation & Revenue website has more info about the filing. Again, this process does not apply to any single member LLC in New Mexico. Why? Because a single member LLC gets treated like a sole proprietorship. This is for official tax purposes in the state of New Mexico.
More information Legal Registration, Author at
Ready To Get Your LLC Registered in New Mexico? Contact Us Now
The LegalRegistration.com team is here to get your New Mexico business started. We're standing by to register a limited liability company on your behalf. When doing so, we'll make sure that the state receives all crucial documents. Plus, our experts can triple-check to make sure there's nothing but accurate information. This way, the state of New Mexico will not delay processing your LLC application. We look forward to helping you start a business whenever you're ready.
Get more information
None
None