LLC Oregon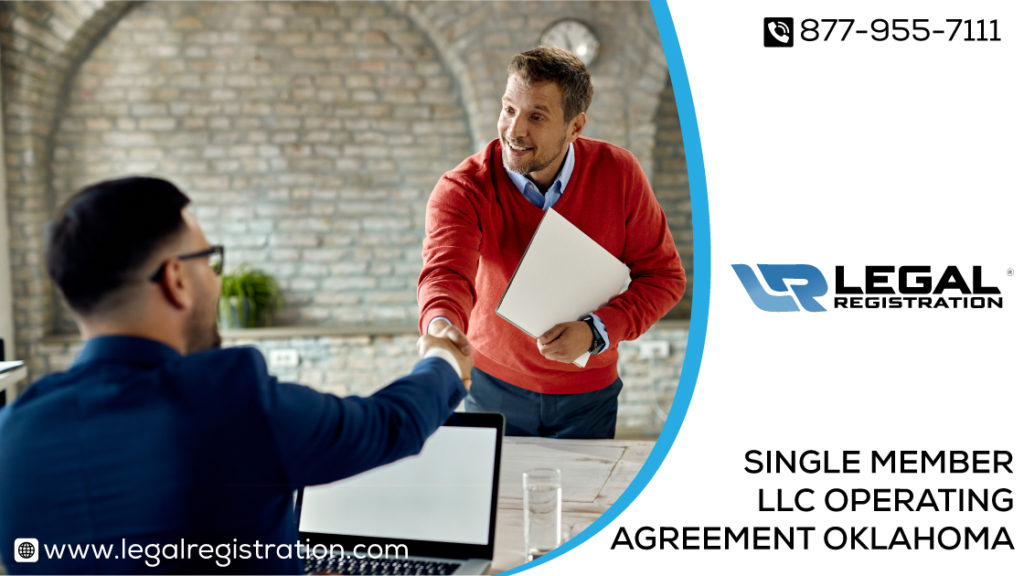 LLC Registration in Oregon
Welcome to our LLC Registration in Oregon division here at LegalRegistration.com. Our experts are standing by to get your new business registered as a legal entity. This way, your LLC formation in Oregon can go on state public record. As a result, you'll have the right to start conducting business all across the state. Please order your new limited liability company right here on this web page. Or, you can give us a call and secure an OR LLC over the phone. Our team cannot wait to help get your new liability company off the ground.
Common Steps for Starting an LLC in Oregon | LLC Registration in Oregon
Written below are some common steps our team can take to form your LLC. If you have questions about any step, do not hesitate to contact our organization. Through these steps, our company can form your limited liability company with ease. We also encourage you to browse our website to learn more about LLCs. You'll find that having an LLC in Oregon can provide many business advantages.
Step One: Get an OR LLC Name
The first step of the Oregon LLC registration process is to secure a business name. Here is how the law in Oregon works. An LLC name has to feature the words: "Limited Liability Company." But the state will let you use two different abbreviations. They are: "L..L.C." and "LLC." Of course, every LLC name has to appear unique from other Oregon LLC names. The Oregon Secretary of State keeps every business entity name on file. In fact, that is the authority we must go through to check on LLC name availability. Why? Because the Oregon State Secretary has its own business name database.
Would you like to reserve an LLC name with the state of Oregon?
Well, here's some good news. You can. The state will allow you to reserve an LLC name for up to 120 days. So that this can happen, our team must file an Application for Name Reservation. This filing will get processed by the Oregon Secretary of State Corporation Division. First, we'll file the application using the Oregon Central Business Registry webpage.
Keep in mind that any business owner can use an assumed business name in Oregon.
That's right- there's no law that states you must use an LLC name as a business name. Instead, you can go out into the real world using an assumed name. This term can also refer to a facetious business name or a DBA. The term "DBA" stands for doing business as. Oregon state policy will even let you use a trade name.
Your official LLC name will get registered in the Articles of Organization.
Then, our experts can get your assumed name registered through the OR State Secretary. This registration will take place online. Otherwise, we can mail the Assumed Business Name–New Registration form. The state will charge your LLC $50 to secure an assumed name. Then, you have to renew the assumed business name registration every two years.
Step Two: Hire an Oregon Registered Agent
Appointing a registered agent is a crucial step in any state's LLC registration process. And the state of Oregon does not have an exception. Every limited liability company in Oregon must have an agent in place. This agent will take care of all common service of process duties in the state. An agent in Oregon can operate as either an individual or business entity. The registered agent will accept all legal papers sent over to the LLC. As a result, the LLC will have an agent on its side if it ever gets sued.
Keep in mind that LegalRegistration.com can serve as your registered agent in Oregon.
That's because we're an official business entity registered with the state. We can provide a physical street address in Oregon to use on your filing documents. The Oregon Secretary of State website features detailed information about agents. Our experts can guide you through that information and help you find solutions. As a registered agent, we cannot wait to help keep your company in compliance.
Step Three: File the OR LLC Articles of Organization
An LLC cannot exist in Oregon until it files a crucial document. It's called the Articles of Organization-Limited Liability Company. This is another filing that goes through the OR Secretary of State. Written below is the information that must go inside your articles. Keep in mind that our organization can assist you in drafting all the criteria. This way, we can file your Articles of Organization with the state government ASAP.
Your articles filing will begin with you stating the name of your LLC.
Then, you must write down the duration of your limited liability company. This means whether you plan to operate the LLC on a limited or perpetual basis. The state will then ask you to list the address of the LLC principal office. Next, you must write down the name and address of your new registered agent. Then, the address where a State Secretary can mail LLC notices.
At this stage, you must state if your LLC will get member-managed.
If not, then a liability company has to get manager-managed. You must also state if your OR LLC will provide any professional services. These include working as an attorney, doctor, dentist, and more. Next, state the name and address of all the LLC's organizers. Plus, you must also write down the name and address of a member or manager.
The final key action here is for our LLC experts to file your articles online.
Or, we can also file them by mail. Either way, you can expect the Oregon State Secretary to charge your LLC $100. If you have questions about Articles of Organization filing or LLC Registration in Oregon, do not hesitate to call us.
Step Four: Draft a Limited Liability Company Operating Agreement
LegalRegistration.com can help your liability company prepare an operating agreement. Now, the state of Oregon does not enforce operating agreements to exist. But legal experts across the United States hold their own type of agreement. It's that every LLC in the country should use an operating agreement. That's because it's the best internal document for protecting your business interests. It will define to all key players how your LLC will run and operate.
An operating agreement also defines what managers and members at an LLC do.
It sets out every responsibility and right that these roles have. Thus, employees at your LLC will understand how you want it managed. Your operating agreement should also help preserve limited liability. How so? Because the document will stand as proof that your LLC is its own business entity.
Trust us. You do not want to build a limited liability company without an agreement. If that happens, Oregon state law could govern your LLC operations. That's why it's well worth every second that it takes to draft an agreement. But you're not in this alone. The Oregon LLC team can help you create an operating agreement today. All you've got to do is give us a call.
Step Five: Follow All Oregon LLC Tax & Regulation Rules
There are many Oregon LLC tax and regulation rules for businesses to keep up with. Our organization can help your liability company follow each one. One of the most important key actions your LLC must take is to get an EIN. This refers to the official IRS Employer Identification Number (EIN). An EIN is for almost any LLC in the United States.
In fact, under federal law, any LLC with more than one member must get an EIN.
That is the case even if a liability company does not have any employees. Plus, every one-member LLC needs an EIN if it hires an employee. Or, if the LLC gets taxed under an IRS corporation tax status. Sure, EIN registration does not come with our standard LLC registration order. But at an extra small charge, our team can provide your LLC with an EIN. We can help you complete every online EIN application process with the IRS.
Our organization can also assist your LLC in securing business licenses.
The exact licenses that you'll need depend on many factors at your company. But our experts can get any sort of local or state license registered. Please contact us for more details about limited liability company business licenses. Plus, we can provide more information about how to start a business in Oregon. When doing so, our team will adhere to all Oregon License Directory state policies.
In some cases, your LLC must also get registered through the DOR: Department of Revenue.
Many LLCs with employees have to file through the Oregon Department of Revenue. This is a very important state LLC tax registration step. Please give us a call to learn more about Oregon LLC annual filing rules and regulations.
Step Six: File OR LLC Annual Reports
Did you know that all foreign and domestic LLCs in Oregon have to file annual reports? Each report goes to the Oregon Secretary of State. Every annual report for an LLC gets due in the year that the company filed. The Office of the Secretary of State has to receive your report. This must happen before the anniversary date of your LLC's formation. Otherwise, the state of Oregon will apply late filing penalties.
Our LLC experts can assist you in filing your annual report online.
It will go through the Oregon Secretary of State Business Registry Web Renewal page. In Oregon, you cannot download a blank report form onto your computer. Instead, you must refer to the state Web Renewal webpage. This way, the website can generate an online form featuring crucial LLC information. The state will charge your domestic LLC $100 to process the annual report. If you're operating a foreign LLC, the cost of the filing goes up to $275.
We're the Number One LLC Oregon Registration Team in the State | LLC Registration in Oregon
When it comes to third-party LLC registration services, you can count on us. LegalRegistration.com has the best LLC Oregon division in the entire state. Through our advanced resources, you can open an LLC Oregon with ease. We've helped countless clients secure an LLC in Oregon. And we're standing by to assist you at any moment.
Sure, starting an LLC in Oregon involves a lot of steps and paperwork.
But why spend dozens of hours filing documents? Instead, the experts at our organization can go step by step on your behalf. They won't rest until your new Oregon liability company gets registered. Then, our team can even help maintain your LLC through annual registration.
Do you have questions about how to start an LLC in Oregon?
If so, please give our organization a phone call at any moment. We'll make how to get an LLC in Oregon a simple and effective process. In mere days, we can form your Oregon LLC to meet your exact business needs. Our team looks forward to helping you create your ideal company and help you with your LLC Registration in Oregon. We won't rest until you can make money doing business in Oregon.
Our OR Liability Company Services Get Results | LLC Registration in Oregon
When it comes to Oregon LLC formation, our business is your business. In this case, we're going to work hard to help you create a new business from scratch. Through an LLC, you can experience liability protection within the state of Oregon. Plus, our team can even help your LLC take care of other business registration needs. This can even include securing an EIN through the IRS.
Whether your new business is big or small, we can't wait to help it grow.
That's why our experts will get your LLC registered with every state agency. We encourage you to browse our website to learn more about LLC formation. You'll find that our dedicated staff can do it all. From assisting with filing to serving as an agent registered with the state. There's no limit to the services that our business provides.
If you need to form an Oregon LLC right away, do not delay calling our office.
We can help you secure an LLC in record time. Sure, regulations in Oregon do not seem very limited. But we know how to take care of all small business filings. From serving as a registered agent to supplying a business with an EIN for tax reasons. Rest assured, your LLC is in safe hands with LegalRegistration.com. We can help any type of business stay in compliance with the state at all times. In fact, that's a key reason why we specialize in operating agreement drafting. Our in-depth knowledge helps position business after business for success.
We Cannot Wait To Help Your New Oregon Business Succeed
The Oregon sector of our organization can't wait to help your new business succeed. When it comes to filing state and federal documents, you can count on us. Our notary registration services have no limitations. They position us to file form after form with ease. Even if your business needs help with EIN forms, that's no problem for us. We specialize in registering an EIN for any type of business. Do you need more information about our LLC registration services? If so, we encourage you to browse the UCC page on our online FAQ forum. It contains crucial information about getting US liability companies registered.
So, are you ready to get your new business registered in the state of Oregon?
If so, our OF state experts are standing by. They can walk you through any LLC registration step. From how to communicate with the Secretary of Oregon to how to print documents. We can even provide Twitter and Facebook resources for your new business. This way, your LLC business can promote itself online and start making money.
Please also contact us if your business needs to secure an LLC registered agent.
In Oregon, a liability company cannot operate with a registered agent in place. You do not want to risk your Oregon LLC going out of business. That's why it's best to secure a registered agent right now. In fact, an LLC cannot even draft an operating agreement without referencing an agent. Of organization after organization in Oregon, our registered agent service is number one. Plus, our team can also draft any articles of formation that you need to file. As you can see, there's no limit to what our LLC registration business can do.
Form Your OR Limited Liability Company Today | LLC Registration in Oregon
You're out of excuses to put it off. It's time to form your LLC in Oregon today. No matter your situation, our team's standing by to help create your business. We assist all types of business owners. From first-time LLC owners to current sole proprietors. Having an LLC in Oregon can limit the personal liability of a business owner. This way, you won't have to sweat it if a lawsuit gets filed against your company. Or, if your business gets tied up in issues involving debt. Instead, you can breathe a sigh of relief knowing that you have liability protection.
An Oregon LLC can also provide you with a lot of flexibility at your business.
The flexibility will affect both company management and ownership. Even business taxation issues change through the use of an LLC. Say that you want to learn more about LLCs in Oregon. All you've got to do is browse our website to learn more information. This way, you can figure out your ideal business structure. The website contains crucial strategies for forming any type of business. We also encourage you to give us a call to learn more information.
Do Not Forget To Form Your Operating Agreement
"Does my Oregon LLC need to have an operating agreement?" That is a common question our business receives from many new clients. Well, there are two answers here. The first is that the state of Oregon does not enforce LLCs to use operating agreements. But here's our second answer. Your business should still have an operating agreement in place at all times.
Every operating agreement at an LLC protects limited liability status.
This protection limits the chance of a misunderstanding happening. For example, the lack of an agreement could lead to a major management problem. Or, a financial misunderstanding that drains your business of resources. That's reason enough for you to use an operating agreement. It will set out specific rules for how your LLC gets governed. This way, Oregon state law cannot dictate certain actions your business must take. Please contact us now if you need help drafting an Oregon LLC operating agreement.
Our Business Experts Can Help a Foreign LLC Start Operating in Oregon
Here is some good news for any current business owner of a foreign LLC. The state of Oregon will allow your LLC to operate in the state. But first, you must get the LLC registered with the state government. This involves executing a filing with the Oregon Secretary of State. Plus, every foreign LLC has to have a registered agent for the service of process. Our own business entity can operate as your official registered agent in Oregon.
Say that you intend for your foreign LLC to do business in Oregon.
It must file a key state document. The form's called the Application for Authority to Transact Business. That application has to get filed online using the Oregon Central Business Registry. Otherwise, your business can file the form via postal mail. The state will charge a $275 filing fee to process your foreign limited application. Please give our organization a call today if your foreign business needs registration. We can help you set up a foreign LLC in Oregon with ease.
Questions About Getting an LLC Registered in Oregon? Contact Us Today
Our LLC formation experts are ready to help you with your LLC Registration in Oregon. Please contact us at any time if you have questions. In fact, you're welcome to call our main phone number during standard business hours. If we can't answer, one of our dedicated LLC experts will return your call ASAP. We cannot wait to help you form a new business in the great state of Oregon. Our team can assist you step by step during the entire LLC formation process.
None
None