LLC Vermont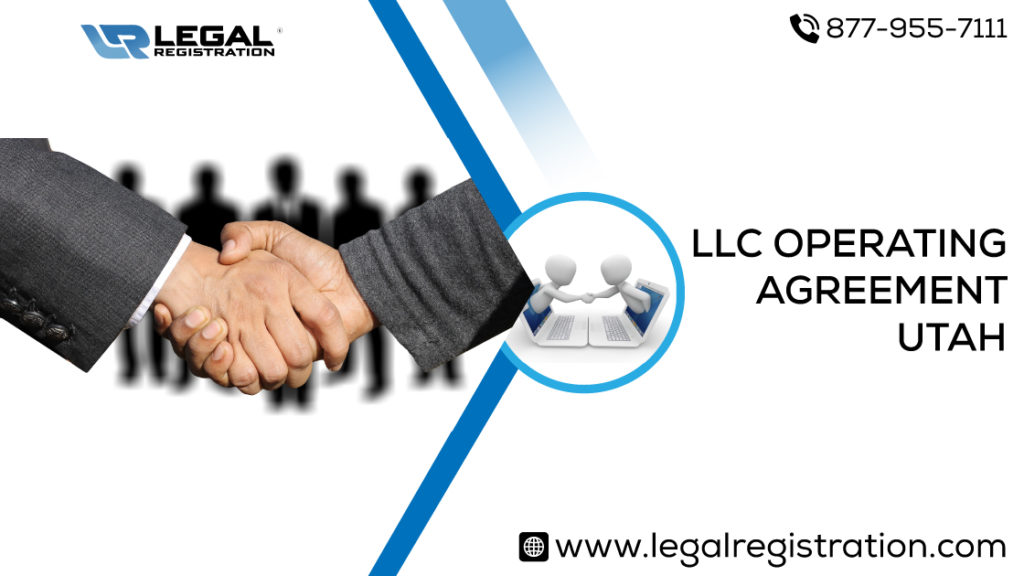 LLC Registration in Vermont
The LLC Vermont division of our organization is standing by. We're ready to help you with your LLC Registration in Vermont. You can order your limited liability company through our website. Or, you're welcome to place a customized LLC formation order over the phone. Either way, the LegalRegistration.com experts cannot wait to assist you.
The Basics of Getting an LLC Registration in Vermont
Here is some great news for anyone looking to form a limited liability company in Vermont. The online LLC filing process often takes only one business day in the state. But say that our company processes your LLC application by mail. The state filing process will then extend to 7-10 business days. That's why so many of our customers prefer online LLC registration.
Have you decided which business structure is best for you? Chances are, you already have. Otherwise, you wouldn't browse our Vermont LLC page at this moment. But keep in mind that our company can register any business structure for you. From a corporation to a partnership or any other type of legal entity. You might want to speak with an attorney or accountant before you make a decision. Even a business advisor can help you decide which structure fits your needs.
Another decision you must make is selecting an official name for your LLC. Keep in mind that there are thousands of entities already registered in Vermont. Your business name cannot appear too much like any of those filed names. Otherwise, the public would confuse your business with another business. Your LLC application will get rejected by the state if you use the wrong name. But that's where our services can assist. Our company can help you get a unique LLC name registered in Vermont. We'll begin the process by helping you search the online state database of names. This way, you'll know if your potential LLC name has availability in Vermont.
Basic Management Styles of LLCs | LLC Registration in Vermont
Every LLC in Vermont must either get member-managed or manager-managed. Let's go over these two key concepts. Here is the definition of a member-managed limited liability company. It's an LLC that only gets managed by its owners. In this case, the owners of the LLC also serve as official members. That's right- every LLC member also operates as the owner of an LLC. Thus, each LLC member plays the same style role of a corporate shareholder.
Now, here is the definition of a manager-managed limited liability company. It is an LLC that gets managed by one or more managers. Each LLC manager is an individual who becomes appointed through LLC members. The manager will then manage all day-to-day operations of a liability company. Think of an LLC manager as a corporate director. Any LLC member can get appointed to serve as the manager of an LLC in Vermont.
The Common Sub-Types of LLCs | LLC Registration in Vermont
There are a few common sub-types of Vermont LLCs to keep in mind. First, there is a professional LLC: PLC. Through a PLC, specific types of professionals can operate with state authority. This way, these licensed professionals can make money as a business. Here are common industry professions associated with PLCs. They include health care, legal, real estate, and financial sectors. All PLC members at a business must have profession-related licensing. Plus, no fewer than half of the managers also need the same licensing.
A low-profit LLC is another common sub-type of an LLC in Vermont. The state will abbreviate each low-profit LLC as an L3C. Any limited liability company can elect to become an L3C. But first, it must prove that it meets all state rules and regulations on the subject. Please contact us if you need to see the list of Vermont L3C rules and regulations. Keep in mind that no low-profit LLC can gain tax exemption from the IRS.
We Can Help Your Foreign (Non-Vermont) LLC Do Business in Vermont
Say that you're operating an LLC in a state other than Vermont. But you wish to start doing business within Vermont state lines. That means you'll need to complete foreign LLC registration. This concept applies to any out-of-state LLC, PLC, and L3C.
Our organization can take care of the foreign LLC registration process for you. We will need to file your LLC to get a Certificate of Authority. This certificate comes from the Vermont Office of the Secretary of State. If you need more information about foreign LLCs, please contact us. Our LLC experts can take care of all your foreign business registration needs.
Business Name Rules for LLC Registration in Vermont
The state of Vermont has official rules in place about naming business LLCs. Say that you're trying to figure out the name of your new limited liability company. The name of your LLC has to end with one of the following phrases. They are: "Limited Liability Company," "LLC" or "Ltd Liability Co." Or, your LLC can use: "Limited Company," "LC," or "Ltd Co."
Let's now go over the state naming rules for all professional LLCs (PLC). Your Vermont business name has to end with the word "Professional." Plus, the business name has to feature one of the phrases in the previous paragraph. Otherwise, the state will let you use this business name abbreviation: "PLC." A low-profit LLC (L3C) has to end its business name with this abbreviation: "L3C."
Here is one more piece of information to keep in mind about LLC business names. In Vermont, your business name cannot feature the word, "cooperative." Plus, the name also cannot use "coop." or "co-op." Please contact our organization if you have any questions about securing a name. We're standing by to get your liability company name registered ASAP.
We Can Take Care of Annual & Biennial Reports
Say that you get your LLC registered and start doing business in Vermont. The state will have you complete annual or biennial LLC registration each year. But you do not have to spend days figuring out LLC renewal information. Instead, our organization can file your reports every year. This way, you can focus on running your business. Please contact us now if you need information about annual or biennial reports.
Five Steps: Starting Your LLC in Vermont
To form a successful Vermont LLC, you must complete the five steps written below. But keep in mind that our organization can take care of all the steps for you. This includes filing your Articles of Organization document. This crucial filing has to go through the Vermont Secretary of State. The articles is a legal document that creates a Vermont LLC in an official manner. Please call us if you have questions about any of the business registration steps. Our LLC experts are standing by to go step by step with you right now.
Vermont LLC Formation Step 1: Name Your LLC
As you now know, naming your business is a crucial LLC registration step. Your name must adhere to all naming rules of the state government in Vermont. Once again, your LLC name has to feature this phrase: "limited liability company." But you can use an abbreviation like "L.L.C." or "LLC." Please contact us if you need a complete list of the naming rules in Vermont. We can even send you a Business Naming Rules guidelines PDF.
Once you decide on a business name, you've got to check for its availability. You can do so through an online Vermont LLC search. This search takes place through the Vermont Secretary of State website. Please contact us if you need a team member to guide you through a name search. We can check with the VT State Secretary to see if your name can get used. If not, we'll help you find a new name for your business and LLC. Then, you can build a website featuring your new company name.
Vermont LLC Formation Step 2: Elect a Registered Agent
The next step in any Vermont LLC formation process is to secure a registered agent. This is not an option for your company. The state of Vermont will enforce you to elect an agent for your small business. Here is what a registered agent does. First of all, the agent can function as a person or a business entity. The agent will receive crucial documents that get sent to your business. In most cases, the agent will receive standard documents from the state government. These include legal documents and tax forms. But the agent will also receive a notice of lawsuit if your business ever gets sued.
Your Vermont registered agent will operate as the point of contact for your LLC. In most cases, "contact" relates to information that the state provides your business. The agent will supply your business with documents sent by the state government. Our own corporation's prepared to serve as your official VT registered agent. After all, we have a physical office address in the state. You must file a registered address when completing the next step of registration. That step is filing your Articles of Organization.
Vermont LLC Formation Step 3: Fill Out the Articles of Organization
Registration of your Vermont LLC will not happen until you file Form LLC-1(D). This is the official Articles of Organization filing process in Vermont. The form will get sent over to the Vermont Secretary of State. This state filing can take place by mail or online.
Through this step, you must inform the state about LLC management. Your Vermont LLC must either get manager-managed or member-managed. You can contact us if you need help preparing your Articles of Organization. We're standing by to help you file the articles through the Vermont State Secretary. Also, let us know if our team can send you a Vermont Articles of Organization guide. We can also help your LLC secure foreign LLC registration. This applies if you're expanding a current business LLC into Vermont.
Vermont LLC Formation Step 4: Draft the LLC Operating Agreement
Step four of the Vermont LLC formation process focuses on the operating agreement. Your business should draft a complete operating agreement right away. Now, the state of Vermont has relaxed rules about creating operating agreements. A business does not have to have an agreement in place. But you can speak to any business or legal advisor in the state. Chances are, each person will tell you that your LLC needs an operating agreement.
Here is the purpose of having an operating agreement at your new LLC in Vermont. It is an important legal document for any liability company. The document goes over ownership and operating procedure terms. This way, an LLC can run its business step by step each day. The key is to make your agreement comprehensive. Doing so can protect the interests of all key players at a business. Business owners can stay on the same page and prevent conflicts. Please contact us if you need more information about these agreements. We can even send you a Vermont LLC operating agreement guide.
Vermont LLC Formation Step 5: Secure Your EIN
The final main step of LLC registration in Vermont is to get an EIN from the IRS. Now, our company does not include EIN registration in our standard VT LLC order. But we can add EIN registration to your order at any time. An EIN is an Employer Identification Number. This nine digit number assigned by the IRS is crucial for every business. Without the number, you cannot file taxes through the Internal Revenue Service (IRS). That's because the IRS will need your EIN to recognize your business. Otherwise, your LLC cannot file its state and federal taxes. This is why the EIN functions like a Social Security number for every business.
You might have heard of the following two registration terms in the past. First, there's a Federal Employer Identification Number (FEIN). And then there's the Federal Tax Identification Number (FTIN). Well, here's some good news. An EIN is the exact same registration as both of these terms. So, when your business orders an EIN, it won't have to worry about the other terms. Then, your LLC can open up its first business bank account. Plus, it can use the EIN to hire employees to work at your business. Of course, you'll also need the EIN to manage and file your state/federal taxes. Please contact us now if you need help securing your EIN from the IRS.
Our LLC Vermont Team Is Here to assist you with your LLC Registration in Vermont
The LLC Vermont division of our organization is ready to assist you. We know how difficult it can seem to get an LLC registered in the state. That's why our business provides state-of-the-art registration tools and resources. Sure, how to get an LLC in Vermont might seem impossible at the moment. But we can change your perception through a simple phone call to our office. When you call us, we can instruct you what to do based on your unique needs. Then, you'll understand how to start your own LLC in Vermont.
As you can see, starting an LLC in Vermont involves many different processes.
But you do not have to complete any registration step on your own. Instead, our experts can form your LLC in Vermont on behalf of you and your business. While doing so, we'll set up you LLC to meet your exact expectations. So, what are you waiting for? Call us now to open an LLC Vermont. No matter how much or little you know about LLCs, our staff will assist.
Our organization can provide first-rate tools and resources to build your business.
Then, once your LLC gets up and running, we can maintain its state compliance. We can file annual or biennial registration with the Vermont State Secretary. As a result, you won't ever have to worry about keeping your LLC running. Instead, you can trust our professionals to benefit you and your business each day. Our experts won't rest until you're operating the business that you've dreamed of.
We're Ready To Take Your Business to New Heights
Without question, our corporation cannot wait to take your business to new heights. Forming an LLC will give you and your management all sorts of benefits. Our experts can inform you of those benefits and how they relate to Vermont laws. Speaking of the law, every LLC in the state must adhere to specific tax laws. Our experts can guide you with information about handling tax issues. This way, the state will not fine or penalize your LLC business.
Our website is here to help you file every piece of LLC registration in Vermont.
No matter how big or small your new business is, we're going to go the extra mile. We can begin by getting your LLC name registered with the state. Then, our team can get straight to work on filing the Articles of Organization. No Vermont LLC can exist until its Articles of Organization get accepted. We know what it's like to own a small business. After all, LegalRegistration.com used to operate as a small business for years. That's why we're willing to give back to your business. Our team wants to help it stay on the right path with state compliance. There's a reason we're so passionate about drafting an Operating Agreement for you. The agreement will define how your business operates on a step by step basis.
In Vermont, many rules and restrictions exist that relate to LLCs.
These regulations can confuse even the most seasoned business professionals. But through our services, you can protect the good standing of your business. This can become even more of the case if you hire us as a registered agent. As a registered agent, we can give a business all its crucial documents on time. This way, you will know ASAP whenever the state contacts your LLC. We can also provide your business with an EIN. Our team cannot give you an EIN in our standard VT LLC formation order. But at an extra charge, we can reserve an EIN for your business at any time. You can read our EIN page within our website to learn more information.
Our VT LLC Experts Are Only a Phone Call Away
No matter what issue is going on with your LLC, we encourage you to give us a call. Our experts know more about Vermont State regulations than any other company. Business after business across Vermont has depended on us for over ten years. These businesses know that we're the number one registration service in VT. No other third-party organization in the state can compare to our's. Trust us. You do not want to start your new LLC with our competitors. They're only after your money. Instead, LegalRegistration.com is only after your ultimate business success.
We encourage you to call us with questions about any type of LLC issue.
From how to draft your Articles document to getting a business name registered. No matter what your new LLC needs, our team can get it done. We're not going to rest until your Vermont business has authority to start operating. Sure, the state has some complicated liability company registration terms. But we know how to file every type of document or agreement with ease. After all, our business also operates as a registered agent in your state. When doing so, we use OF organization filing processes. This way, we can position any business to adhere to its operating agreement.
Even if you need to form an LLC in more than one state, we can assist.
Sure, we're your Vermont headquarters for business registration. But we provide state to state LLC registration for every new business. When it comes to LLC formation, a business can count on us. We provide every type of registration or an LLC, whether domestic or foreign. Our experts never quit or take the easy way out. Instead, they work hard to get every business registered and operating.
Questions About Limited Liability Company Registration? Contact Us Now
Do you have questions about forming your new LLC in Vermont? If so, our company has the answers. Please contact us at any time to receive the first-rate help that you deserve. Sure, you can call our business at any time. But we also encourage you to message us right here on our website. Or, you can also send an email to our Vermont LLC registration team. We look forward to helping you create a VT LLC that exceeds your expectations.
None
None