LLC Virginia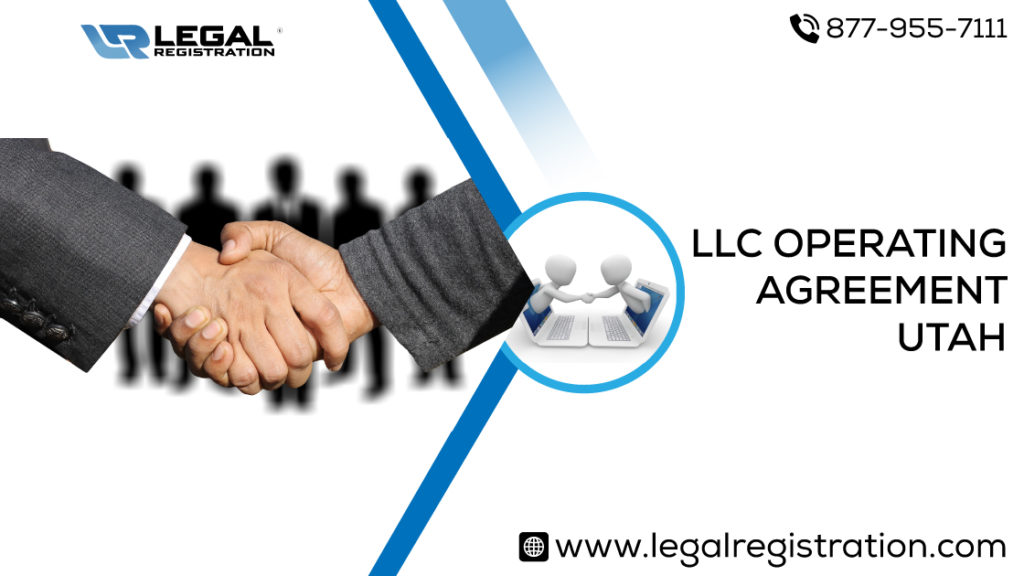 LLC Registration in Virginia
The LLC Virginia experts at LegalRegistration.com are here for you at all times. You're only seconds away from beginning the Virginia LLC Registration process. You can order standard registration right here on this webpage. Or, feel free to call us to order a limited liability company over the phone. Either way, our experts cannot wait to help you set up an entity in Virginia.
Start Your Virginia LLC Today | LLC Registration in Virginia
There's no need to delay your LLC Registration in Virginia any longer. Our organization is here to take care of all your registration needs. Through our expert support and worry-free services, your new business can thrive. We'll file your LLC online with speed and accuracy. Our company understands how to form a limited liability company (LLC) in Virginia. Without the right resources and guidance, it's a big-time challenge. But we're here to take care of every LLC formation step by the book. This way, your VA LLC will get up and running in no time. Then, you can run your new business without having to worry.
Our Experts Are Ready To Form Your VA Limited Liability Company
It's time to get your new business started in Virginia. Through our services, securing an LLC in the state becomes a piece of cake. One of the first steps our team will take is to file your Articles of Organization. It's one of the most important LLC formation documents. The filing will take place through the Virginia State Corporation Commission.
Once the Articles become approved, the state will accept your business as a legal entity.
Of course, there are other VA LLC formation steps involved. They include getting a registered agent in Virginia. So, please read all the information below. If you have any questions, do not hesitate to give our company a call. We're standing by to help you get your new Virginia business off the ground.
LLC Formation in Virginia: 8 Steps | LLC Registration in Virginia
Sure, starting a Virginia LLC might seem like a complicated and stressful process. But LegalRegistration.com is here to make everything straightforward. That's why we've included the crucial VA LLC registration steps below. They cover everything you must do to start your own Virginia business. Our standard Virginia LLC formation order features many of these crucial steps. But we can add other steps, like EIN registration to your order.
Keep in mind that the information refers to setting up a domestic, for-profit LLC. Say that you need to create a foreign LLC in Virginia. Please browse the foreign LLC pages on our website. Or, you can call us and we can begin setting up your foreign LLC over the phone.
Virginia LLC Formation Step 1: Secure an LLC Name
The first step in the Virginia LLC formation process is to secure a business name. But you cannot always go with the first liability company name that you think of. Your LLC name must appear different from all other business names in the state. After all, there are tens of thousands of companies with registration in Virginia.
Here's an example of how limited liability company name reservation works in Virginia. Say that there's already an LLC in the state called Mr. Pizza, LLC. That means you cannot name your business, Mister Pizza, LLC. Do not despair if this situation happens to you. You can put some thought into what you want to name your LLC and business.
Let's now go over more information about LLC name rules in Virginia.
The name of your LLC has to end with one of these terms. They are: Limited Liability Company or Limited Company. Otherwise, the state will allow you to use one of four name abbreviations. These are: LLC, L.C., L.L.C., or LC.
Do you intend for your new Virginia business to provide any professional services?
(Common professional services include law firms and doctors' offices.) If so, in Virginia, you have to form a professional limited liability company. Please contact us if you're in need of setting up this type of LLC. In most cases, the registration steps below will remain the same. But our experts might have to fill out some extra paperwork with the state government.
Virginia LLC Formation Step 2: Secure a Registered Agent
Now that you have a Virginia LLC name, it's time to get a registered agent. Of course, this LLC registration step is not an option. Every LLC in Virginia has to have an agent in place. The agent can operate as either a company or an individual. The agent will receive legal documents and official mail sent to your business. Then, that agent will transfer the information over to your LLC. Every agent uses a fast forwarding process. This way, a business can receive crucial information ASAP. Each agent must have an address within Virginia state lines. This address refers to an official registered office.
You and your new LLC must put a lot of effort into this step.
That's because Virginia has very strict registered agent regulations. In other states, almost any individual can serve as an agent for an entity. But that is not the case in Virginia. The individual agent has to have a license to practice law. Or, the person must serve as the officer or owner of the business.
Meanwhile, you can hire a corporation like our's to serve as your registered agent. That's right. LegalRegistration.com provides full-scale agent services all across Virginia. Please contact us at any time if you're interested in operating as your agent. Our world-class registered agent services will go the extra mile to assist your LLC.
Virginia LLC Formation Step 3: Get a Business License
The next step is to figure out if your new Virginia LLC needs a business license. Keep in mind that the state does not have a certain business license rule. But LLCs within specific industries do need to have licensing. Say that your business works in real estate, engineering, or home inspection. Each type of LLC must have a proper license to do business in Virginia. Even your county or city might have certain business licensing rules in place.
Are you unsure if your new LLC will need to get a business license?
If so, please give our company a call and we can assist. Our experts can help you contact a local zoning office or commissioner's office. These organizations can then communicate ideal local business guidelines.
Now, let's say that your LLC will sell goods or services with a tax. This means your business has to register through the Virginia DOT. The DOT refers to the Virginia Department of Taxation. Without this business registration, your LLC cannot collect customers' sales tax. Then, your business has to report sales tax to the state every month or quarter.
Virginia LLC Formation Step 4: File the Articles of Organization
Your next Virginia LLC registration step is to file the Articles of Organization. No liability company in the country can operate without this crucial filing. Our business can file your articles online at any time. This way, your LLC can receive faster processing than a by-mail Articles filing. Otherwise, we can mail the state Form LLC-1011. This business registration form will get sent to the Virginia SCC. The state will charge $100 to process your "VA Articles of" filing.
Here is the information that must go inside your Virginia Articles of Organization.
First, we have to include your official business name and business address. Then, we'll list the name and address of your Virginia registered agent. The LLC organizer filling out your form has to sign the document.
Say that your LLC will get organized through the laws of a state other than Virginia. But you intend to operate that business within Virginia state lines. This means your LLC will get considered as a "foreign" LLC in Virginia. As a result, you must secure the Certificate of Registration. The certificate will come from the Virginia SCC via a form LLC-1052 filing. The state will charge your business $100 to file this foreign LLC application. You must include a copy of your home state Articles of Organization filing. Do not despair if this sounds like a complicated process for your business. Our company can assist you with forming a foreign LLC in Virginia.
Say that you file the Articles of Organization with the State of Virginia government.
It will take the state about one or two weeks to process the Articles. Then, the state will send your business a Certificate of Organization. Your LLC can store the Certificate of the Organization with other business records. In some cases, our company can secure next-day or same-day shipping. Please give us a call if your business has any questions about the Articles filing.
Virginia LLC Formation Step 5: Draft the LLC Operating Agreement
Your business has now filed its Articles of Organization. As a result, your LLC will receive official approval from the state government. This will give your business the green light to form an LLC in Virginia. But your new business is not out of the woods yet. There are some more steps that it must take to get its LLC operating. Speaking of "operating," you should draft an operating agreement for your new business.
Now, Virginia LLCs do not have a legal mandate stating they have to use operating agreements. But trust us. An operating agreement is crucial for every LLC in the United States. The document provides guidelines for how an LLC will run its operations. Plus, it defines profit share and the contributions of each owner to a company.
The operating agreement will also define your LLC to the state as a separate business entity.
Without an agreement, Virginia law must govern the operations of your LLC. That is a key reason why your business should set up an LLC operating agreement. Let's now go over the information that should go inside your agreement.
You can begin the operating agreement by listing the products and services of your LLC. Then, state the name and address of every owner within the LLC. Also state the name and address of your LLC manager. But only do this if your LLC will get manager-managed. Next, write down the financial contributions that the owner will provide to the LLC. Plus, list the profit share and voting rights information of the owner. This includes defining the owner's stake in the business.
Here is some more information to place into your Virginia LLC operating agreement. State the LLC procedures for accepting new business partners. Then, list the procedures to elect a manager of the LLC. But only do this if the LLC will get manager-managed. Include a section about ownership transfers in the LLC. This section will apply whenever an LLC owner leaves the business. You'll then want to describe the meeting schedule for your LLC. Last but not least, list the steps for dissolving your liability company.
As you can see, a Virginia operating agreement serves as a crucial business document.
Consider seeking a lawyer or legal advisor to help guide you with drafting it. This way, you can create a first-rate custom LLC operating agreement. Say that you complete the drafting process of your agreement. Provide a copy of the document to every member at your LLC. Each member can review and sign the agreement. Then, maintain a copy of this agreement at all times inside your business. You do not need to file an LLC operating agreement with the state of Virginia.
Virginia LLC Formation Step 6: Adhere To More VA State Policies
Well, you're getting close to having the authority to operate your new LLC as a business. But there are still more steps that you must take. Say that you intend for your Virginia business to have employees. You will have to take part in an official employee reporting process.
You must report every new employee at your business to the state.
The Virginia New Hire Reporting Center will process the information. An LLC has 20 days after hiring or rehiring to file a state report. This applies whether an employee's full-time, part-time, or seasonal. Do not skip this crucial state registration step. In fact, the step gets mandated by both state and US federal law.
In most cases, your new business will have to pay employer taxes. You must withhold payroll taxes from all employees. Then, your company will file payroll tax returns. You can do this whenever your business files all other LLC taxes.
Do not forget to buy workers compensation insurance.
This is a crucial step when forming an LLC in Virginia. Almost every type of business in the state has to get workers compensation insurance. It is for every company that has at least three full-time or part-time workers.
Your LLC might also have to pay unemployment taxes. This applies if a payroll exceeds $1,500 within a quarter. Or, if your business employs workers for at least 20 weeks per year. If either situation applies, your business has to pay the unemployment taxes. Plus, it must also file tax reports every quarter. The unemployment taxes will get collected by the Virginia Employment Commission.
Virginia LLC Formation Step 7: Pay Other LLC Taxes & Fees
There are still more taxes and fees that your new LLC in Virginia has to pay. Say that you take care of all employer-related steps. You must ensure that you understand how your business will handle all taxes. Plus, your company has to set up annual state fees.
A standard domestic LLC functions as a pass-through entity. This is for official income tax reasons. As a result, an LLC by itself never holds legal responsibility for paying taxes. Instead, profits and losses of a business "pass through" to every owner's tax return. Then, the owner has to pay state and federal taxes related to the share of profits.
Every Virginia LLC can elect to get taxed like an S-corporation or C-corporation.
The key is to file the right paperwork through the Internal Revenue Service (IRS). Say that you elect your LLC to get taxed like a C-corporation. Your business must pay the Virginia corporate tax. Plus, it must also pay the federal corporate tax.
Did you know that all Virginia LLCs with employees have to withhold payroll taxes? This concept applies to withholding payroll taxes from employee wages. Then, payment of the unemployment taxes must take place. Part of each unemployment tax payment will go to the federal government. The remaining part of the tax payment must then go to the state of Virginia. Here is some good news for all business owners with LLCs in Virginia. The state will not enforce any business to file an annual report.
Also, cities and counties within Virginia will charge a small tax each year.
This local tax refers to a "license tax." The amount of the license tax varies based on gross sales that a VA business has. Your business must also pay an annual state LLC registration fee each year. In most cases, the state will charge $50 to every LLC in Virginia. It is due by the last day of the month when you formed your liability company.
The state will remind your LLC about the annual registration fee every year. The SCC of Virginia will mail a fee notice to your registered agent. Then, the registered agent will provide the information to your business. Virginia State authorities will allow you to pay the annual fee by mail or online. Your LLC will get fined if it does not pay the fee on time. Please let our organization know if you need help with annual LLC registration. Our business can process your annual registration each year on your behalf.
Virginia LLC Formation Step 8: Adhere To Federal Regulations
Congratulations- you're almost done with all LLC registration steps in Virginia. But there are some federal rules and regulations that your business must follow. First, say that your LLC has more than one owner or has employees. This means you'll need to get an EIN through the IRS. An EIN functions as an official federal employer identification number. In fact, even an LLC that gets taxed like a corporation has to have an EIN. Now, EIN registration does not come with our company's standard LLC order. But please contact us if you need an EIN at your LLC. Our experts can provide you with IRS EIN registration right away.
Every Virginia LLC business owner also has to pay federal self-employment taxes.
Each tax covers either Medicare or Social Security responsibilities. Say that your business in Virginia has employees. You'll need to withhold Medicare and Social Security taxes from each paycheck. Then, you must report every tax withholding to the US federal government. Even an employer's share of the taxes will go to the federal government.
A Virginia LLC with employees must also pay federal unemployment taxes. This takes place through the Federal Unemployment Tax Act (FUTA tax). The key is for your business to pay state unemployment taxes on time. Doing so could reduce the federal responsibility of your LLC. Do you have questions related to tax, an EIN, or any other related subject? If so, please contact our company. We can provide your LLC in Virginia with EIN and business tax resources. This way, your LLC can stay on top of all its state and federal tax duties.
Our LLC Virginia Team's Standing By To Guide Your New Business | LLC Registration in Virginia
Do you have questions about any of the steps written above? If so, our LLC Virginia division has the answers. Please give us a call at any time to get your questions answered. Through our services, we can help you open an LLC Virginia. LegalRegistration.com has formed LLC after LLC in Virginia for many years. Each time, we make  an LLC Registration in Virginia a simple and easy process.
We understand that how to start an LLC in Virginia features many steps and processes. But our liability company experts can go step by step with you right now. This way, you can learn how to get an LLC in Virginia ASAP. Then, before you know it, you can operate your very own Virginia LLC. Say that you do not have time to call our company. You're also welcome to message us on our website or send out an email. Speaking of our website, we encourage you to browse it for more information. This way, you can understand more about what it takes to form an LLC.
We Can Begin Getting Your LLC in Virginia Registered Today
Our organization is standing by to get your new LLC registered within Virginia. The LegalRegistration.com team has years of experience forming business after business. No matter what state registration you need, our experts can take care of it. This includes filing state articles or getting any type of document registered. Plus, we can serve as your agent that handles the LLC service of process. Point blank: no matter what you need, our experts can take care of it. We intend to serve as your LLC's go-to organization for years to come. So, please contact us now. We're ready to get your business registered in Virginia.
Questions About Forming a Limited Liability Company? Contact Us Now
If you need more information about getting an LLC registered in Virginia, call us now. Our business entity formation team is standing by to assist. They can provide you with tools and resources to help you create an LLC. When doing so, our team will adhere to all Virginia State rules and regulations. This way, you can create a company that stays in full compliance. We look forward to helping you with your LLC Registration in Virginia
None
None