LLC Washington state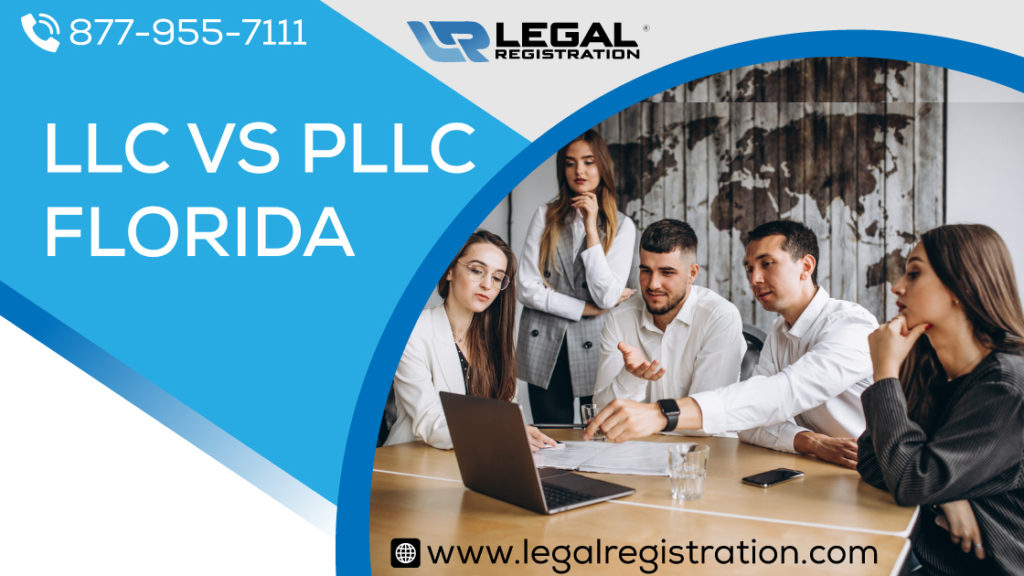 LLC Registration in Washington state
The LLC Washington Dept. at LegalRegistration.com is here to help you with your LLC Registration in Washington State . Through our services, you can secure an LLC in Washington State right away. Feel free to place a standard LLC formation order here on this web page. Or, you can pick up the phone and order an LLC with our customer service team. Either way, our experts will not rest until you've started a new business in Washington.
We'll Make Starting an LLC in Washington State Simple for You | LLC Registration in Washington state
Our services position every customer to start a Washington State LLC with ease.  Written below are common LLC formation steps that our organization can take. But the most important step is to file the Certificate of Formation. This filing must go through the Washington Secretary of State. The WA State Secretary will charge $200 to file the document. Our experts can send off the Certificate of the Formation online or through the mail.
Your Certificate of Formation is a very important state legal document.
An LLC in Washington cannot exist until the state accepts the certificate. Only then can you operate a Washington limited liability company. Written below is a step by step process to form your LLC in Washington State. Keep in mind that our business can execute each step on your behalf. But some steps, like getting an EIN, will involve an extra fee paid to our company. If you have a question about a Washington LLC formation step, please give us a call.
How to start an LLC in Washington State
LLC Registration in Washington state Step One: Name the LLC
The first step to form an LLC in Washington State is simple. All you've got to do is decide on a name for your LLC. The key is to put some thought into the company name that you decide on. You'll need a business name that potential clients can discover online. Plus, the LLC name has to adhere to Washington State rules and regulations.
Let's go over the naming guidelines for Washington LLCs. Your LLC name in the state has to feature the following phrase. It is: "limited liability company." Otherwise, the state will let you use an abbreviation like L.L.C. and LLC. The name of your WA LLC cannot use words related to a government agency. Common banned words of this type include FBI, State Department, and Treasury. Washington State also has a list of restricted words that an LLC cannot use. These include University, Attorney, and Bank. Your LLC has the right to use a restricted word in its business name. But first, it must fill out some paperwork with the Washington Secretary of State.
You must also check with the state of Washington to ensure LLC name availability.
After all, another business entity in Washington could already use your name. Our organization can assist you in checking on LLC name availability. We can help you execute a Washington state LLC name search. This must take place through the WA Corporations and Charities Filing System. Please contact us if you need to learn more about securing a Washington LLC name. Our LLC experts can send you a PDF guide to download. It features more information about getting a Washington business name registered.
Here is another key action that you might want to take at this stage of LLC registration. You can consider buying a website URL for your new business. Through a web domain, you can start building a company website. But only buy a web domain once you know a proposed LLC name has availability. Getting an LLC web domain will prevent others from buying your new website.
LLC Registration in Washington State Step Two: Hire a Washington Registered Agent
It's now time for you to secure a registered agent in the state of Washington. Now, this step is not an option for any new business. Every LLC has to have a registered agent in place before it can begin operating. Here is what an official agent registered in Washington is. The agent serves as an individual or business entity that receives legal documents. A registered agent secures those documents on behalf of an LLC as a client. Then, the agent provides the documents and information to a Washington LLC.
Your WA registered agent can receive all sorts of crucial information on your behalf.
From legal documents to state tax forms to notices of a lawsuit. Plus, the agent will also process information that the state government sends the LLC. This way, the agent functions as a registered point of contact for a business. Our own corporation can serve as your registered agent in Washington State. We have the authority to provide a complete registered agent service to any LLC. Please contact us now and we can serve as the registered agent of your business. Plus, our LLC experts can send you a guide about Washington State agents.
LLC Registration in Washington State Step Three: File the Certificate of Formation
Step three of Washington LLC formation involves the most important LLC document. It's called the Washington LLC Certificate of Formation. No liability company in the state can get a business registered without this filing. Our organization can file the WA Certificate of Formation on your behalf. The filing process involves the Washington Secretary of State. We can execute this LLC business filing by mail or online.
Here is some crucial information that must go inside your LLC Certificate filing.
You must let the state of Washington know if your LLC will get manager-managed. If it's not, then your liability company has to become member-managed. Are you unsure about this business management decision? If so, please contact our organization for more information. We can also send you an official Washington Certificate of Formation guide. Plus, we can form a foreign LLC if you're moving your LLC into Washington State.
LLC Registration in Washington State Step Four: Form a WA LLC Operating Agreement
The time has come to set up the operating agreement of your Washington LLC. Now, there is no law in Washington State that says a business needs to have an agreement. But do not skip this step. It's very good practice for every LLC business in the state to use an agreement. So, what is the point of having an operating agreement at an LLC in Washington? It comes down to protecting your business interests through a legal document.
Having a first-rate operating agreement in Washington State matters. This LLC document outlines key business procedures of a limited company. From its ownership terms to step by step operations in every department. The more full-scale your operating agreement is, the better protection you have. Through an agreement, a business owner can run an LLC how he or she envisions. Plus, using an agreement can reduce the risk of a conflict developing at an LLC.
Please let our business experts know if you need more information.
We can send you some operating agreement samples and templates. Our LLC team can also send you a complete Washington operating agreement guide. Trust us. You do not want to risk running a business in Washington without using an agreement. Your LLC operating terms in the agreement can protect your business interests.
LLC Registration in Washington State Step Five: Receive an EIN
The final major step of the Washington LLC registration process is to get an EIN. But an EIN does not come from the Washington Secretary of State. Instead, you must register with the IRS to get an EIN. But wait- what is the point of having an EIN? Well, an EIN is the official Employer Identification Number of every business. Each EIN has nine digits. The Internal Revenue Service (IRS) will track the digits to recognize your business. This is a crucial process whenever your company will deal with any type of tax. Your EIN will serve as the SSN (Social Security number) of your Washington LLC.
Every EIN at a business functions like a Federal Employer Identification Number (FEIN).
An EIN also operates like a Federal Tax Identification Number (FTIN). Thus, in most cases, you do not need an FTIN or FEIN if you have an EIN at an LLC. Through an EIN, your new business can start its very own business bank account. It can also manage and file all its business taxes. This refers to every tax on both the state and federal level. Plus, your LLC in Washington will need an EIN to hire new employees. Please contact us now if your new LLC in Washington needs an EIN. We can get this crucial number registered with the IRS right away.
Our LLC Washington Team's Prepared To Help You Succeed with your LLC Registration in Washington State
The LLC Washington Division of LegalRegistration.com is standing by. They're prepared to help you out with any task related to getting a Washington LLC. From serving as your registered agent to helping you set up an EIN with the IRS. Of course, we can also help you open an LLC in Washington today. All you must do is call our division and let us know you need an LLC in Washington. Then, we'll make starting an LLC in Washington easy for you and your business.
How to start an LLC in Washington can seem almost impossible.
After all, there are so many forms and documents to file with the state. But you're never in this alone. Our organization can teach you how to get an LLC in Washington today. The Washington LLC programs at our business have no comparison. That's why we've registered thousands of LLCs within Washington State. So, please give us a call right now for help forming a WA limited liability company. We're ready to set up the perfect business for you and the rest of your new LLC.
We're Your Go-To Business Formation Resource
When it comes to WA liability company registration, our business is your business. Our experts cannot wait to help you set up an LLC in the great state of Washington. Through our resources, we can file every type of state document on your behalf. From EIN and tax registration forms to small filings that could confuse you. There's no limit to the business formations services of our organization. So, what are you waiting for? You can call us right now and our website can start getting your LLC registered. We won't rest until your business can begin operating all across Washington State.
You're always welcome to contact us if you need help getting registered in Washington.
Through our services, your LLC can order any type of business formation. Our competitors can only provide limited LLC registration. Meanwhile, our organization is never limited. We have full-scale Washington LLC programs of all shapes and sizes. Each program focuses on legal liability issues related to business owners. This way, everything a past client received can protect their liability at all times.
Our online filing service also makes it easy to file WA business documents. Speaking of our competitors, they're known to charge hidden fee after fee. But that's not how we do business. We've processed thousands of LLCs in Washington at fair and low rates. Those rates apply to both paper and online LLC business document filing services. Please browse our website to check out all the LLC services that we provide. We can apply each service to your business formation process in Washington.
Our LLC Experts Can Take Your Washington Company to New Heights
If you need to secure an LLC within Washington, you're in the right spot. Our business specializes in all sorts of state registration for LLCs. We've completed form after form for countless Washington startups and LLCs. Plus, we can move your domestic LLC into Washington as a foreign LLC. If you need more information about this process, please let our experts know. Our team's prepared to protect your liability at all times. In fact, we have a national reputation for protecting the liability of LLCs. Other registration services have limited resources. We do not. LegalRegistration.com is the king of business filing in Washington.
We understand that creating an LLC in Washington State is no easy task.
That's why so many people in Washington turn to our organization. They know that our Washington LLC Division is in a league of its own. Small business after business in the Pacific Northwest depends on our LLC programs. Plus, they also know that we're number one when it comes to registered agent services. Not to mention, our LLC team can help you with other tasks. From getting an EIN to protecting your business with forms and documents. We're the lifeblood that can keep a business running year after year. If you want to register a company in Washington State, you can depend on us.
How Should I Name a Washington State LLC? 
Here is how to name your Washington State LLC. The key is to refer to all Washington State LLC naming guidelines. Otherwise, the Washington State Secretary will reject your application. The state will enforce you to use this phrase in your LLC name. It is: "limited liability company." But you can also use an abbreviation. The abbreviation must appear as: L.L.C. or LLC. Never use a word or phrase related to a US government agency. Common phrases include: CIA, FBI, and the State Department.
Say that you're going to operate an LLC that involves special state licensing. (Common professions include a doctor or lawyer.) The state of Washington might enforce your LLC to use a special LLC name. Contact our organization for more information about professional service names. Plus, we can even provide your business with an LLC Name Generator. This way, you can discover a unique LLC name for your new business.
Does My WA LLC Business Need a DBA or Trade Name?
In most cases, a Washington LLC does not need to secure a DBA or trade name. Many LLCs prefer to use each LLC name as the business name. There's nothing wrong with an LLC name serving as a brand name. Plus, you can accept payments through the name of your LLC. But there's also nothing wrong with getting a DBA registered. This way, you can conduct business using a separate name. Please contact us now to get a trade name or DBA registered in Washington. We can also email you a How to File a DBA guide.
Try Our Washington Registered Agent Service Today
Trust us. It is worth it for you to hire our Washington registered agent service. It is professional, cost-effective, and protects liability and compliance issues. Through the service, you can manage all Washington government filings with ease. This way, your LLC can stay protected at all times. There are countless advantages to using our professional agent service. Please give us a call at any time for more information about them. We keep our costs low so that every LLC in Washington benefits. You can count on our WA registered agent to protect your new business.
How Long Does the Washington LLC Processing Time Take?
Here is some great news. In most cases, the Washington LLC processing time is immediate. The state will process your LLC as soon as it provides an official Certificate. Now, this immediate result is only through an online filing. But our organization specializes in the online filing of Washington LLCs. Say that you need us to conduct a by-mail Washington LLC filing. The state processing time will take about five to seven days. That's why you should consider using our online liability company filing system.
What Is a Domestic Washington LLC & Foreign LLC?
There are some crucial differences between Washington domestic and foreign LLCs. Every standard LLC in the country functions as a domestic LLC. This means that a business operates within the state of LLC formation. So, say that we get an LLC registered in Washington State on your behalf. As a result, you now own a domestic LLC. That's because you're running the business in the same state of the LLC formation.
Every foreign LLC starts out as a domestic limited liability company.
"Foreign" means that a domestic LLC moves to another state for business reasons. Here is an example. Say that you're operating a business LLC in the state of Oregon. But you want to expand your business operations into Washington. This means you must get your domestic Oregon LLC registered as a foreign LLC. Otherwise, the state of Washington will not allow your business to operate.
Keep in mind that our organization can register any domestic or foreign LLC. No matter what type of business you envision running in Washington, we can assist. Please call us right now to secure a domestic or foreign LLC in Washington State. We're standing by to help start an LLC or business that fits your exact needs.
Do You Need To File an Operating Agreement in the State of Washington?
No. In most states, including Washington State, that is never the case. Your Washington operating agreement will function as an internal document. The business that you own should hold onto the document. This way, it can reference it in the future if a problem takes place. Keep in mind that our organization can draft your WA operating agreement. Please call us right now for help creating a first-rate Washington operating agreement.
Does My LLC in Washington Need an EIN?
Well, does your Washington limited liability company have at least one employee? Also, does your LLC have more than one member? Say that you answered "yes" to one or both of those two questions. This means that you must get an EIN right away. Otherwise, your business could get shut down by the IRS. Please contact us now for help getting an EIN in Washington State. We can even provide you with a guide about EIN registration. Plus, our website features more information about getting an EIN.
We're Ready To Form Your LLC in Washington: Contact Us Now
Are you ready to create a limited liability company in the state of Washington? If so, then LegalRegistration.com is too. Please contact us at any moment for help with the Washington LLC formation process. Our experts can assess your unique business needs and help you set up your LLC. We won't rest until the state of Washington approves your application.
None
None