LLC Wisconsin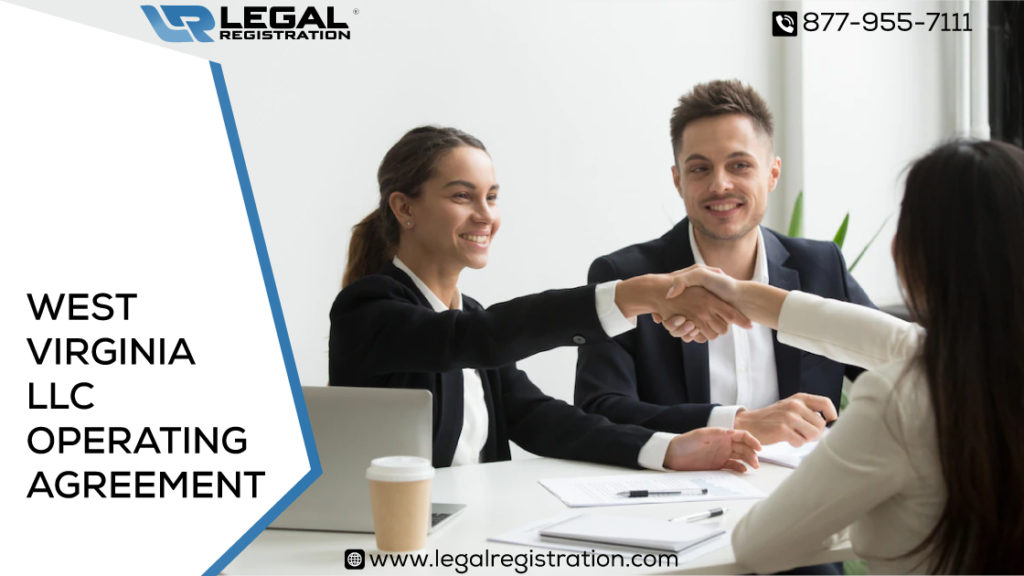 LLC Registration in Wisconsin
The LLC Wisconsin division of LegalRegistration.com is here to assist you with your LLC Registration in Wisconsin. We can provide any customer with a new LLC in Wisconsin today. In fact, feel free to order a limited liability company on this webpage. But you're also welcome to call us and place an order by phone. Either way, our experts cannot wait to form a new business entity on your behalf.
Start Your LLC in Wisconsin Right Away | LLC Registration in Wisconsin
It's time to get in gear and form the Wisconsin business of your dreams. This process starts by reserving a limited liability company. Our experts are ready to go over all the steps of forming your new WI LLC. Having an LLC is a perfect outlet to structure any business within Wisconsin. An LLC provides all the limited liability advantages of a corporation. It combines those advantages with traits of a partnership or sole proprietorship. (Or, even a limited partnership.) One of those crucial traits is the lack of formality. Though an LLC, business formality becomes limited. This gives LLC owners the freedom to run their companies as they please.
So, are you ready to become a Wisconsin business owner?
If so, please read the common LLC formation steps below. If you get confused, our experts can go step by step with you at any time. We're here to help you limit your personal liability by using an LLC in Wisconsin. This way, limited liability can protect you from lawsuits and business debts. Our organization is here to make how to form an LLC in Wisconsin simple for you. Let's now jump into common LLC formation steps in Wisconsin. Keep in mind that EIN registration does not come with our standard WI LLC order. But we can add EIN registration to any service that you buy through our website.
Get a Name for Your WI LLC
Here is how Wisconsin State law works when it comes to forming an LLC. The name of your WI LLC has to feature one of the following phrases. Either "Limited Liability Company" or "Limited Liability Co." But you can also use a common liability company abbreviation. The abbreviations are: "L.L.C." or "LLC."
The name of your LLC must get distinguished from other business entity names in the state.
You see, the Wisconsin Department of Financial Institutions keeps a database. That database features every single business entity name on file in the state. But our organization can check the name availability for your new entity. We'll do so using the following state system. It's called the Wisconsin Department of Financial Institutions business name database.
The LegalRegistration.com Wisconsin LLC team can also reserve your business name.
Wisconsin officials will allow an entity name reservation to last up to 120 days. Our experts will file the Name Reservation Application (Form 1). This key filing goes through the Wisconsin Department of Financial Institutions. The state does not accept online reservations for LLC name applications. Instead, the reservation must get filed through standard postal mail.
Did you know that any LLC in Wisconsin can also use a trade name as a business name?
That's right. You will not have to use your official, legal LLC name when operating your LLC. This refers to the legal name referenced in your Articles of Organization. Instead, our organization can help you secure a trade name. Or, we can provide you with a DBA (short for doing business as) or an assumed name. The state of Wisconsin will even allow your LLC to use a fictitious business name.
Here is how our LLC professionals can set up an alternative name for your business. First, we can get your trade name registered with the state. This filing must go through the Wisconsin Department of Financial Institutions. The process will not put in place ownership rights for the business name. Instead, the filing will inform the public that your new name's getting used.
Our team's standing by to file the Trademark application/Registration of Trade Name. This business registration can take place online or through the mail. Do you need more information about getting WI business names registered? If so, please contact our organization. We can instruct you how to register a Wisconsin business name at any time.
Appoint a Wisconsin LLC Registered Agent | LLC Registration in Wisconsin
This is one of the most important steps in the Wisconsin LLC registration process. Every LLC doing business within Wisconsin must have a registered agent. The state rule also applies to every foreign LLC with any type of business process. A registered agent will provide service of process duties all across the state. This way, your Wisconsin business can maintain compliance with the state government.
Your agent can function as either an individual or a business entity.
In most cases, it's better to hire a business entity as your registered agent. That's because trusting a single individual with agent status can lead to problems. In fact, our own business entity (LegalRegistration.com), can serve as your agent. Our Wisconsin agent service can accept legal papers on behalf of your LLC. This is a common process whenever an LLC gets sued. Or, when the state of Wisconsin sends out documents to a business. So, please let us know if you and your LLC need a Wisconsin registered agent. Our organization can provide full-scale registered agent services at any time.
File Articles of Organization in Wisconsin | LLC Registration in Wisconsin
Every new Wisconsin LLC must file its Articles of Organization. Otherwise, it cannot exist as a registered business in the state. Our organization is standing by to file your Articles at any moment. When doing, our experts will conduct a standard Form 502 filing. This form will get provided to the Wisconsin Department of Financial Institutions. Let's now go over common information that goes inside the WI Articles of Organization.
Our team will begin the Articles filing by stating the name of your Wisconsin LLC.
Then, we must provide a name and address of your LLC registered agent. Again, our own business can begin serving as your registered agent today. Next, we'll let the state know if your LLC will get member-managed or manager-managed.
We must also provide a name for the person that drafts your Articles. Then, the organizer of the LLC must sign the filing. The state will then ask for the address and name of every LLC organizer. Plus, the state will want the phone number and email address of your LLC. Once we have all this information in place, we can file your Articles of Organization.
The LegalRegistration.com team's standing by to file your LLC Articles online.
This filing will go through the Wisconsin Department of Financial Institutions website. Otherwise, our experts can send out your LLC Articles through postal mail. The state will charge your LLC $170 to file the Articles by mail. That's why most of our customers prefer an online Articles filing in Wisconsin. The state will charge $130 per each online Articles of Organization filing.
Prepare Your Wisconsin LLC Operating Agreement | LLC Registration in Wisconsin
The next key step of Wisconsin LLC registration is to create an operating agreement. Now, the Wisconsin State government does not enforce drafting agreements. But US legal advisor after legal advisor will urge your LLC to draft an agreement. Why? Because an operating agreement is the most important LLC document. It defines all sorts of liability concepts, duties, powers, and rights. These terms apply both to every Wisconsin LLC member and the LLC itself.
Your operating agreement will serve as a crucial internal document.
That's the case even though it won't get filed through the Secretary of State. Say that your Wisconsin LLC does not adopt an official agreement. The state will make your Articles of Organization serve as an operating agreement. Plus, the state can apply standard bylaws and member control agreements to an LLC. That's why your business cannot afford to run without an operating agreement. You do not want the state to have more power and restrictions over your business. Please call us right now if you need help forming a Wisconsin operating agreement.
Stay in Compliance With Wisconsin Tax Regulations | LLC Registration in Wisconsin
In most cases, an LLC in Wisconsin has to adhere to many tax regulations. One of the most common LLC regulations is securing an EIN. An EIN is for every type of LLC in the state that has more than one member. Each LLC has to secure an Employer Identification Number (EIN) through the IRS. That is the case even if your Wisconsin LLC does not have any employees.
Even almost all one-member LLCs in Wisconsin have to secure EIN numbers.
In this situation, an EIN is for every LLC business with employees. An EIN is also for each LLC that gets taxed like a corporation. (Instead of like a sole proprietorship or disregarded business entity.) Trust us. You do not want to risk operating your Wisconsin business without an EIN. Both the state and federal government could apply massive fines and penalties.
Our organization is standing by to provide your Wisconsin business with an EIN. We can get your EIN registered through the IRS at any moment. Plus, we can assist you if you need help filling out an EIN application. That application must get filed through the official IRS website. Now, our standard Wisconsin LLC formation service order does not include an EIN. But we can add IRS EIN registration to any order that your new LLC makes.
Get Business Licenses | LLC Registration in Wisconsin
Many LLCs in Wisconsin must secure business licenses. Your exact license will depend on a location and the type of business at the LLC. There are many possibilities when it comes to state and local business licenses. Here is what to do if you need a local license. You can check with a city clerk in Wisconsin. This refers to the city where your LLC operates its business. Otherwise, check with a county office if your business is in an unincorporated area.
Here is the agency to contact for state business license information. It is the Wisconsin Department of Safety and Professional Services. Their website features a list of common business licenses in Wisconsin. But also please contact our organization if you need help. We can teach you how to get a small business license in the state for your LLC.
Wisconsin Department of Revenue (DOR) Registration
Our business can assist your LLC with Wisconsin Department of Revenue (DOR) registration. Department of Revenue registration is for many different types of LLCs. Any business that has employees or sells goods must get registered. Even a company that collects sales tax must register with the department. Failing to get registered in Wisconsin can lead to business fines and penalties.
We can take care of your online Wisconsin Department of Revenue (DOR) registration now. Website registration will go through the DOR Taxpayer Access Point (TAP). Otherwise, our business experts can provide paper registration with the department. Here is the document that we must file for paper registration. It's called Form BTR-101, Application for Business Tax Registration. Do you need more information about WI state LLC tax registration? If so, please contact our organization now. We're standing by to go over Wisconsin LLC and business annual state filing rules.
Our LLC Experts Can Handle Filing Your WI Annual Report 
Did you know that every LLC conducting business in Wisconsin has to file an annual report? This state policy applies to any foreign or domestic limited liability company. LegalRegistration.com can file this report on behalf of your LLC every year. The report will get registered through the Department of Financial Institutions. It is state policy for the report to go through an online filing process. That is why we must file using the WI Department of Financial Institutions website.
Here is when the annual report of your business must get filed with the state of Wisconsin.
It is due by the end of each calendar quarter. This time frame refers to the anniversary month of your LLC's formation. Here is an example. Say that you formed your LLC on July 17th. This means your business has to file the report before September 30th. In fact, here are the four quarter deadlines in Wisconsin for LLCs. They are: March 31st, June 30th, September 30th, and December 31st.
Say that our organization files an annual LLC report form with the state of Wisconsin.
The department will then provide a notice of the filing to your registered agent. This notice will include information on how to complete an online filing. Then, our experts can knock out the online annual report filing on your behalf. The state's department will charge your domestic LLC a $25 filing fee. Meanwhile, the department will charge an $80 fee to every foreign LLC in Wisconsin.
The LLC Wisconsin Department of Our Organization Is Here for You | LLC Registration in Wisconsin
Our business has its own LLC registration team in your state. It's called the LLC Wisconsin Department of LegalRegistration.com. This department is on your side at all times. We're standing by to help you form a Wisconsin LLC right away. Our experts understand that how to get an LLC in Wisconsin can seem challenging. After all, you've already read all the step by step instructions on this website. Well, here's some good news for your new business. Our LLC experts can teach you how to start an LLC in Wisconsin at any moment. All it takes is one phone call to our dedicated team of business professionals.
Sure, starting an LLC in Wisconsin involves many registration steps. One small mistake on a form or application could make the state reject your business. But you're not in this alone any longer. Our company exists to help anyone form an LLC in Wisconsin with ease. Please call us right now to begin our patented business formation process. This way, you can open an LLC in Wisconsin without much effort at all. Instead, leave the hard work to our team of business registration professionals. They can conduct the complicated state paperwork while you focus on your business. Then, before you know, your company will have official LLC status in Wisconsin.
We're Standing By To Form Your Wisconsin Limited Liability Company
When it comes to Wisconsin LLC registration, our business is your business. Our entire WI LLC department cannot wait to assist you at any moment. Through a fast turnaround time, we can help you set up a custom business in the state. The department will not rest until your LLC can adhere to all Wisconsin State laws. This can include getting an EIN so that your business can follow all tax policies.
Wisconsin is not the easiest state when it comes to forming a new business.
There are many regulations you must follow to set up a limited liability company. But our experts know how to register any type of LLC, whether foreign or domestic. We make registration steps simple through patented business formation tools. This way, the development of your new LLC can begin ASAP. Next thing you know, your small business can begin securing revenue. So, do not delay contacting our organization. After all, your search for a business registration service has come to an end. LegalRegistration.com is the number one information source for LLC formation. We're ready to supply that crucial information to your small business today.
Our Wisconsin LLC Services Get Results | LLC Registration in Wisconsin
No matter what service your new LLC in Wisconsin needs, our experts can provide it. We've helped business after business get registered in the state for over a decade. Due to our experience, we can help you form a limited liability company today. Speaking of liability, our organization aims to protect your personal liability. That's why we pride ourselves on drafting WI LLC operating agreements. Through information in an agreement, we can safeguard the liability of an LLC owner. As a result, you won't have to worry about the filing process harming you at all. Instead, our LLC department protects the business interests of all LLCs in Wisconsin. Our competitors have limited LLC formation tools and resources. We do not. That's why LegalRegistration.com is the #1 Wisconsin LLC registration service.
In Wisconsin, forming an LLC involves many frustrating steps.
But our organization is here to go step by step with you. When doing so, our LLC experts will exercise care and caution. That's because the Wisconsin Department of the State could reject your application. Our mission is to avoid that outcome at all costs. Instead, we'll focus on protecting your limited liability through mistake-free processes. Feel free to call us right now to learn about our LLC formation processes. You'll find that our business registration department goes the extra mile at all times. We won't rest until your new LLC can operate all across the state of Wisconsin.
Our team believes every LLC in the state of Wisconsin deserves excellent service.
In the past, LLCs trusted financial institutions to get their businesses registered. That is no longer the case. The Wisconsin department of our LLC registration team is on your side. Of financial business registration, there's no limit to what we can do. We know how to form businesses in the state using first-rate processes. That's why the Wisconsin Department of LLC Registration trusts us. They understand that our organization's business registration services get results.
Questions About LLCs? Call Our Wisconsin Department of LLC Formation
The Wisconsin Department of LLC Formation at our organization is here to assist you. Please give us a call right now to learn more about limited liability companies. We can teach you and your new business any Wisconsin LLC registration step. This way, you can form an LLC that meets your exact needs and expectations. You're also welcome to contact us via email or a message on our official website.
Our experts pride themselves on providing crucial information to customers. We cannot wait to help you and you form any type of new business entity. Remember, when it comes to Wisconsin LLC formation, you're never in it alone. LegalRegistration.com is the premier third-party LLC registration service. We're not going to rest until your new business can operate in Wisconsin.
None
None