Terms & Conditions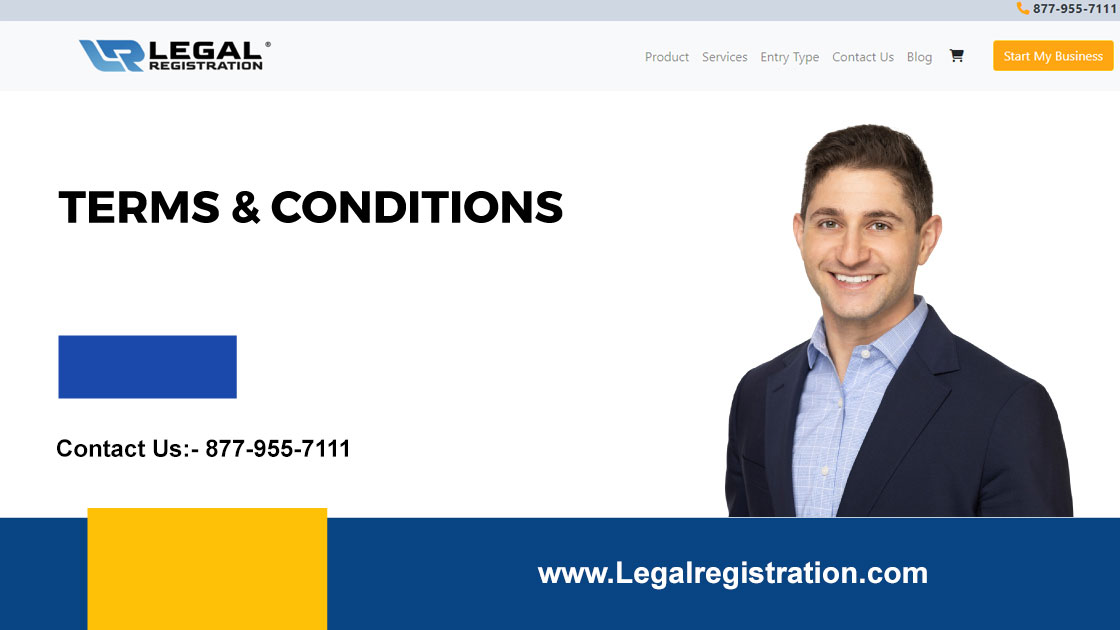 1. I understand and agree that Filing Gov Inc is not affiliated to FMCSA or any government agency firm or is an attorney, may not perform services performed by an attorney, and its forms or templates are not a substitute for the advice or services of an attorney. Rather, I am representing myself in this legal matter. No attorney-client relationship or privilege is created with Filing Gov Inc.

2. I understand that these Terms require the use of arbitration on an individual basis to resolve disputes, rather than jury trials or class actions, and also limit the remedies available to me in the event of a dispute as described in the Arbitration Agreement, contained in Paragraphs at bottom of these Terms of Service.
Refund Policy
We offer refunds for services purchased within 30 days of payment under certain conditions. To request a refund, please contact us within 30 days of payment with your order number and reason for the request. Refunds will only be issued if the service was not provided as described or if you have not accessed or used the service. Please note that we do not offer refunds for digital products or services that have already been accessed or used. We also do not offer refunds for customized services that have been created specifically for you. To request a refund, contact the Registration Customer Care Center at (877) 955-7111.
If a refund is approved, the amount will be credited back to the original payment method used at the purchase. Please allow up to 10 business days for the refund to be processed and for the funds to appear in your customer account. We cannot offer refunds after the 30-day period has passed. If you have any further questions about our refund policy, please don't hesitate to contact us.
If you request to cancel an order before the service has been provided, you may be entitled to a partial refund. However, if the service has already been provided at the time of the request, no refund will be given. If we reach out for missing or incorrect information that was not provided during the placement of the order, and more than 30 days have passed, no refund will be issued. We are unable to adjust or cancel orders once the service has been initiated/processed. If an order is canceled or disputed after payment has been placed, the customer will be required to reimburse us for all fees incurred during the service preparation and handling process, including the original quoted cost and sale tax.
In the event of a pricing or description error on our website, we reserve the right to cancel or refuse orders placed for services at the incorrect price. If your account has been charged for a purchase and the order is then canceled, we will issue a credit to the card that originated from in the amount of the incorrect price.
Please note: If no documentation is not turned in or completed and we have made 3 multiple efforts to reach out they will no longer be eligible for a refund after (30) days.
If for any reason their application gets denied by the state or Federal organization, we will not be found responsible and the services were rendered complete and therefore Ineligible for a refund or chargeback.
We will in communicate with you regarding this and you may be required to provide additional information such as legal documentation or an up-to-date ID.
Chargebacks:
The customer agrees that no "chargebacks" will be issued prior to making contact with us to settle any disputes. We require a written agreement to perform a "chargeback". If a chargeback is issued without prior written agreement, the customer will be subject to reimbursement for all fees incurred during the dispute process. We reserve the right to pursue legal action if necessary to recover any fees owed. If a chargeback is approved, the amount will be credited back to the original payment method used for the purchase. Please allow up to 10 business days for the chargeback to be processed and for the funds to appear in your account. If you have any disputes or concerns about your purchase, please contact us before issuing a chargeback.
We are committed to resolving any issues and want you to be satisfied with your purchase.
Cancellations:
The Customer has the right to cancel any Order within thirty (30) days of placing the Order if the Customer has not accessed or used the service and the filing has not been initiated or completed. Upon Filing Gov Inc fulfillment and completion of an Order for services, Filing Gov Inc will email the Customer confirmation of the completed filing. There will be no refunds issued for cancellations after Filing Gov Inc emails the Customer confirmation of the completed filing. Provided Filing Gov Inc has not sent email confirmation of the completed filing and the Customer cancels within thirty (30) days of placing the Order and the Customer has not accessed or used the service payment will be refunded within ten business days of receiving a written cancellation notice. To cancel an Order, the Customer must provide a notice of cancellation by email to Filing Gov Inc office via email at [email protected] by midnight of the third (3rd) day after placing the Order.
Please contact Filing Gov Inc by email at [email protected] with any questions or concerns.
Completed ORDERS
No refunds will be issued once the order is completed.

The customer acknowledges and agrees that all prepaid Fees are non-refundable, regardless of a termination that occurs according to this Section. Additionally, either party may terminate this Agreement and/or any applicable Schedule upon delivery of written notice to the other party if the non-terminating party: (i) defaults in the performance of its material obligations in this Agreement and fails to substantially cure such default within thirty (30) days after receipt of a written notice of breach, or (ii) becomes the subject of any proceeding commenced under the United States Bankruptcy Code, or executes an assignment for the benefit of creditors or files for relief under any applicable reorganization, moratorium or similar debtor relief Laws. Additionally, Filing Gov Inc may terminate and/or suspend Customer's license grant and/or suspend, terminate or limit any of Customer's use of the Services, without penalty, upon written notice to Customer if: (i) Customer`s breach of this Agreement is reasonably determined by Filing Gov Inc to be a violation of Law or to present a risk of non-compliance by Filing Gov Inc with applicable legal or contractual obligations, (ii) required by a Supplier, (iii) Customer fails to timely pay amounts due under this Agreement, or (iv) Filing Gov Inc reasonably suspects or identifies any misuse of or unauthorized access to its system and/or the services or Customer`s account. Customer acknowledges that, with just cause, such as violation of the terms of Customer's contract or a legal requirement, or a material change in existing legal requirements that adversely affect Customer's Agreement, Filing Gov Inc may, upon its election, discontinue serving the Customer and cancel the agreement immediately.

Disputed Charges.
I understand that if I dispute a charge to my credit card, I should call the Filing Gov Inc Customer Help Center immediately at (877) 955-7111.

Abandoned Orders.
My purchase may allow me to create my own legal documents. I understand that, other than as required by applicable law, I shall have no right to cancel, request a cash refund, or obtain store credit for any undelivered order after 60 days have elapsed from the purchase date unless Filing Gov Inc is at fault. Delivered orders are non-refundable. Both parties acknowledge that Filing Gov Inc is out of pocket time and money for undertaking the work and both parties fully intend to complete the order. Abandoned orders will result in liquidated damages equal to the amount paid to Filing Gov Inc for reimbursement of our commitment to service this order.

Privacy & Policy
Filing Gov Inc, ("Company, we, or us") is committed to protecting your right to privacy. In keeping with that commitment, we are providing you with details about the information we collect while doing business.
When you visit the Site
When you visit our web site ("Site"), you will be assigned a permanent "cookie" (a small text file) to be stored on your computer's hard drive. The purpose of the cookie is to identify you when you visit the Site, so we can enhance and customize your online experience.

You can choose to browse the Site without cookies, but without this identifying file, you may not be able to take advantage of certain features of the Site. Each web browser is different, so generally check the "Help" menu of your web browser to learn how to change your cookie preferences.

We also collect certain technical information from your computer each time you request a page during a visit to the Site. This information may include your Internet Protocol (IP) address, your computer's operating system, web browser type, and the address of a referring web site, if any. We collect this information to enhance the quality of your experience during your visit to the Site and will not sell or rent this information to any third parties.

We may also contract with third parties to provide us with data collection and reporting services regarding the Site and to track and measure performance of our marketing efforts. These third parties may use cookies and may receive anonymous information about your browsing and activity on the Site. None of your personally identifiable information (such as your name, address, and email address) will be received by or shared with these third parties.
When you submit information to us
Information you submit to us via the Site is stored on a secure server.
Filing Gov Inc does not act as an attorney and does not issue any legal advice, opinion, or recommendation about anyone's personal legal rights, remedies, defenses, options, selection of forms, or strategies.
When you choose to receive e-mail from us
From time to time, you may receive e-mailed information about our products, promotions, and services. In addition to receiving e-mail from us, you may occasionally receive special mailings from us and/or from reputable companies whose products may be of interest to you. To remove your name from our e-mail list, please send an email with the words "OPT OUT" in the subject line to [email protected]
When you enter a contest or complete a survey
Contests and surveys provide us with an opportunity to improve our product offerings and enhance the Site. While we do not release specific information about contest and survey participants, we may provide interested third parties with aggregate data (such as user demographics) and may occasionally e-mail our contest and survey participants about special offers and Site updates. If you prefer not to receive e-mail from us, please send an email with the words "OPT OUT" in the subject line to [email protected]
When you click on a link in our e-mail communications
In order to create a better electronic community, we may collect specific user profile information, such as the referring URL. This information is used to identify broad demographic trends that may allow us to provide you with information tailored to your interests. You will not be personally identified from this information.
When you leave our site
We have no control over the privacy practices of sites outside of our domain. If you follow a link on the Site to another website, read that website's privacy policy and contact that website's administrator with your privacy-related questions.

Filing Gov Inc does not share client's information with outside sources. All use of client data is specific to our company.

Filing Gov Inc 2023 All rights reserved.
USER CONTENT
To governmental filings and completed forms, certificates, and records, forms, messages, information submitted or postings. You are solely responsible for your User Content. You assume all risks associated with the use of your User Content, including any reliance by Filing Gov Inc on its accuracy, completeness or any disclosure of your User Content that personally identifies you or any third party. WHEN IS APPLIES: For example, a DOT application might be filled out correctly but still get rejected by the government for reasons beyond our control. We can only refund our fee for issues we're directly responsible for. So if you purchase something and later change your mind, we can't issue a refund. For Registered Agent Services customers, you will first need to appoint a new registered agent for your business. If you need help locating the correct government form to change your registered agent with the state, please reach out to our Help Team.
Our organization does not provide IFTA, IRP, or any type of state or federal tax registration within our standard trucking packages and products. If you are in need of IFTA or IRP registration, please give us a call and one of our representatives can attempt to help you find solutions. All services related to IFTA and IRP function as separate products which carry unique charges based on the specific needs of a customer.(Additional Taxes via your state or any Tax bureau are solely the customers responsibility.)

Arbitration Agreement:
(a) Filing Gov Inc and you agree to arbitrate all disputes and claims between us before a single arbitrator. The types of disputes and claims we agree to arbitrate are intended to be broadly interpreted. It applies, without limitation, to:
claims arising out of or relating to any aspect of the relationship between us, whether based in contract, tort, statute, fraud, misrepresentation, or any other legal theory;
claims that arose before these or any prior Terms (including, but not limited to, claims relating to advertising);
claims that are currently the subject of purported class action litigation in which you are not a member of a certified class; and
claims that may arise after the termination of these Terms.
For the purposes of this Arbitration Agreement, references to "Filing Gov Inc," "you," and "us" include our respective subsidiaries, affiliates, agents, employees, employers, business partners, shareholders, predecessors in interest, successors, and assigns, as well as all authorized or unauthorized users or beneficiaries of services or products under these Terms or any prior agreements between us. Beneficiaries include, but are not limited to, those named in an estate planning document.

Notwithstanding the foregoing, either party may bring an individual action in small claims court. This arbitration agreement does not preclude your bringing issues to the attention of federal, state, or local agencies. Such agencies can, if the law allows, seek relief against us on your behalf. You agree that, by entering into these Terms, you and Filing Gov Inc are each waiving the right to a trial by jury or to participate in a class action. These Terms evidence a transaction or website use in interstate commerce, and thus the Federal Arbitration Act ("FAA") governs the interpretation and enforcement of this provision. This arbitration provision will survive termination of these Terms.
(b) A party who intends to seek arbitration must first send, by U.S. certified mail, a written Notice of Dispute ("Notice") to the other party. A Notice to Filing Gov Inc should be addressed to: Notice of Dispute, General Counsel, Filing Gov Inc legalregistration.com, (the "Notice Address"). The Notice must (a) describe the nature and basis of the claim or dispute and (b) set forth the specific relief sought ("Demand"). If Filing Gov Inc and you do not reach an agreement to resolve the claim within 30 days after the Notice is received, you or Filing Gov Inc may commence an arbitration proceeding. During the arbitration, the amount of any settlement offer made by Filing Gov Inc or you shall not be disclosed to the arbitrator until after the arbitrator determines the amount, if any, to which you or Filing Gov Inc is entitled.

You may download or copy a form Notice by emailing us @ [email protected]
You may download or copy a form to initiate arbitration from the Arbitration Agreement Association website at www.arbitrationagreement.org.

(c) After Filing Gov Inc receives notice at the Notice Address that you have commenced arbitration, it will promptly reimburse you for your payment of the filing fee, unless your claim is for more than $75,000. (Currently, the filing fee for consumer-initiated arbitrations is $200, but this is subject to change by the arbitration provider. If you are unable to pay this fee, Filing Gov Inc will pay it directly after receiving a written request at the Notice Address.) The arbitration will be governed by the Consumer Arbitration Rules of the Arbitration Agreement, as modified by these Terms, for all claims under $75,000, and the applicable rules as determined by the AA for all claims of or above $75,000, and will be administered by the AA. The AA Rules are available online at www.arbitrationagreement.org or by calling the AA at 1-844-554-0444. (You may obtain information about the arbitration process directed to non-lawyers, including information about providing notice to Filing Gov Inc, at [email protected]) The arbitrator is bound by these Terms.
All issues are for the arbitrator to decide, except that issues relating to the scope, enforceability, and interpretation of the arbitration provision and the scope, enforceability, and interpretation of paragraph (f) are for the court to decide. Unless Filing Gov Inc and you agree otherwise, any arbitration hearings will take place in the county (or parish) of your contact address. If your claim is for $10,000 or less, you may choose whether the arbitration will be conducted solely on the basis of documents submitted to the arbitrator, by a telephonic hearing, or by an in-person hearing as established by the AA Rules. If you choose to proceed either in person or by telephone, we may choose to respond only by telephone or submission. If your claim exceeds $10,000, the AA Rules will determine whether you have a right to a hearing. The parties agree that in any arbitration of a dispute or claim, neither party will rely for preclusive effect on any award or finding of fact or conclusion of law made in any other arbitration of any dispute or claim to which Filing Gov Inc was a party. Except as otherwise provided for herein, Filing Gov Inc will pay all AA filing, administration, and arbitrator fees for any arbitration initiated in accordance with the notice requirements above. If, however, the arbitrator finds that either the substance of your claim or the relief sought in the Demand is frivolous or brought for an improper purpose (as measured by the standards set forth in Federal Rule of Civil Procedure 11(b)), then the payment of all such fees will be governed by the AA Rules. In such case, you agree to reimburse Filing Gov Inc for all monies previously disbursed by it that are otherwise your obligation to pay under the AA Rules. In addition, if you initiate an arbitration in which you seek relief valued at more than $75,000 (excluding attorney's fees and expenses), the payment of these fees will be governed by the AA rules.

(d) For claims under $75,000, if, after finding in your favor in any respect on the merits of your claim, the arbitrator issues you an award that is greater than the value of Filing Gov Inc's last written settlement offer made before an arbitrator was selected, then Filing Gov Inc will:
pay you either the amount of the award or $2,000 ("the alternative payment"), whichever is greater; and
pay your attorney, if any, the amount of attorney's fees, and reimburse any expenses (including expert witness fees and costs), that your attorney reasonably accrues for investigating, preparing, and pursuing your claim in arbitration (the "attorney's payment").
If Filing Gov Inc did not make a written offer to settle the dispute before an arbitrator was selected, you and your attorney will be entitled to receive the alternative payment and the attorney's fees, respectively, if the arbitrator awards you any relief on the merits. The arbitrator may make rulings and resolve disputes as to the payment and reimbursement of fees, expenses, and the alternative payment and the attorney's fees at any time during the proceeding and upon request from either party made within 14 days of the arbitrator's ruling on the merits. In assessing whether an award that includes attorney's fees or expenses is greater than the value of Filing Gov Inc's last written settlement offer, the arbitrator shall include in his or her calculations only the value of any attorney's fees or expenses you reasonably incurred in connection with the arbitration proceeding before Filing Gov Inc's settlement offer.
(e) The right to attorney's fees and expenses discussed in paragraph (d) supplements any right to attorney's fees and expenses you may have under applicable law. Thus, if you would be entitled to a larger amount under applicable law, this provision does not preclude the arbitrator from awarding you that amount. However, you may not recover duplicative awards of attorney's fees or costs. Although under some laws Filing Gov Inc may have a right to an award of attorney's fees and expenses if it prevails in an arbitration proceeding, Filing Gov Inc will not seek such an award for claims under $75,000.

(f) The arbitrator may award injunctive relief only in favor of the individual party seeking relief and only to the extent necessary to provide relief warranted by that party's individual claim. YOU AND Filing Gov Inc AGREE THAT EACH MAY BRING CLAIMS AGAINST THE OTHER ONLY IN YOUR OR ITS INDIVIDUAL CAPACITIES AND NOT AS PLAINTIFFS OR CLASS MEMBERS IN ANY PURPORTED CLASS OR REPRESENTATIVE PROCEEDING OR IN THE CAPACITY OF A PRIVATE ATTORNEY GENERAL. Further, unless both you and Filing Gov Inc agree otherwise, the arbitrator may not consolidate more than one person's claims, and may not otherwise preside over any form of a representative or class proceeding. The arbitrator may award any relief that a court could award that is individualized to the claimant and would not affect other customers. Neither you nor we may seek non-individualized relief that would affect other customers. If a court decides that applicable law precludes enforcement of any of this paragraph's limitations as to a particular claim for relief, then that claim (and only that claim) must be severed from the arbitration and may be brought in court.

(g) If the amount in dispute exceeds $75,000 or either party seeks any form of injunctive relief, either party may appeal the award to a three-arbitrator panel administered by AA by a written notice of appeal within thirty (30) days from the date of entry of the written arbitration award. An award of injunctive relief shall have stayed during any such appeal. The members of the three-arbitrator panel will be selected according to AA rules. The three-arbitrator panel will issue its decision within one hundred and twenty (120) days of the date of the appealing party's notice of appeal. The decision of the three-arbitrator panel shall be final and binding, subject to any right of judicial review that exists under the FAA.

(h) Notwithstanding any provision in the applicable Terms to the contrary, we agree that if we make any future change to this arbitration provision (other than a change to any notice address, website link, or telephone number provided herein), that change will not apply to any dispute of which we had written notice on the effective date of the change. Moreover, if we seek to terminate this arbitration provision, any such termination will not be effective until at least thirty (30) days after written notice of such termination is provided to you, and shall not be effective as to disputes which arose prior to the date of termination.