Tips to Start a Successful Online Vending Business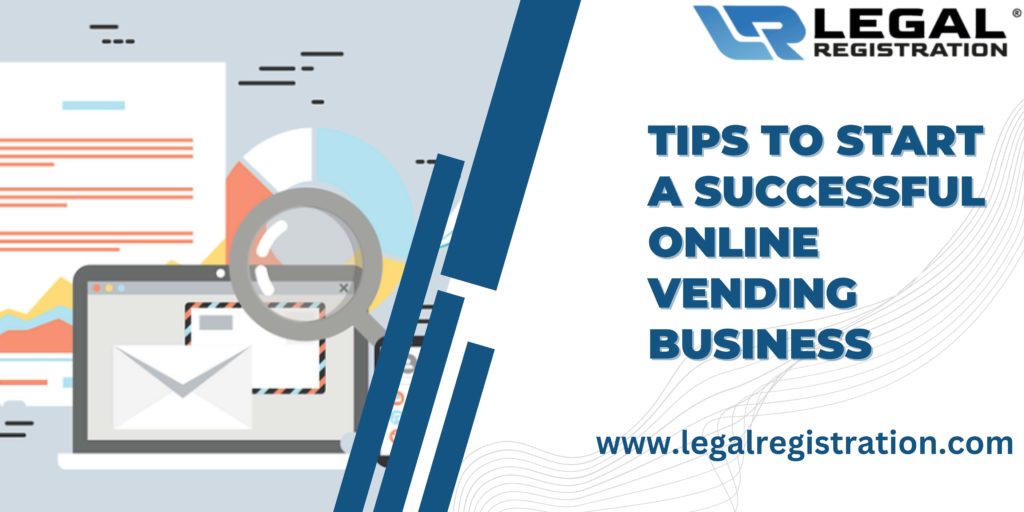 Online vending business
In today's time, almost every entrepreneur thinks of starting a successful business online. And why not? After all, with over 4 billion active users, the digital platform is the biggest marketplace on the internet. So if you want to reach out to a massive audience in a short time, using digital platforms is the best way to get things panned out. 
But what business option is the best to start with? Well, there are countless options that you can consider. Here, we will recommend you start an online vending business. While vending machines aren't revolutionary, they still prove to be a highly beneficial option.  Additional information Business Licensing
Even with little training and experience, you can get started and step foot in this industry. A vending machine course is cheap and can be completed in a few weeks. In this feature, we will share the valuable tips that you need to start a successful online vending business, and also some benefits of starting an online vending machine business.
How To Start An Online Vending Machine Business 
Here are some helpful tips that you can follow to give your online vending machine business a chance. 
Starting an online vending business isn't as easy as it sounds to you. While you will go through an extensive training program to step foot into this industry, you still need to do enough homework before investing in this venture. 
You will get an idea of how much time you need to invest in making everything work. Plus, the amount of money to be invested and the amount of hard work that needs to be invested in making things work. Through LegalRegistration.com, you can form an LLC in no time.
Choosing the Type of Vending Machine Business That You Want to Pursue is Important
When starting this business online, you must know that the competition is at an all-time high. You will have several barriers to entry when stepping foot in this world. Even more so when you plan to go digital. But if you begin from scratch, you'll have the benefit of being more flexible. 
But it also means you'll significantly be working more. In contrast, choosing an existing company will save time in buying a domain. You'll also have to research the locations that you want to target. 
Know The Costs of Starting This Business Online
The online vending machine business does have significant costs that need to be understood. Since it is an online business, you must promote it to attract a massive audience. Hiring a web developer will be a good idea, as they will create a customized platform for this business. Get more information Legal Registration Archives
Secondly, you will have to register your online business too. While looking for "what is an online vending machine?" Most entrepreneurs get stuck with startup costs. Well, it depends on how far you wish to take this business. 
Choose Your Products Wisely
An online vending business can never be successful unless you don't choose the right products. Stocking a typical vending machine and that too online doesn't seem like a huge task.  You must know that the products you're about to offer are profitable. 
While doing your research, know more about the products that have been performing exceptionally well in the online vending business. Work on them and see how they will help expand your business. 
Benefits Of Starting An Online Vending Machine Business 
There are several benefits of starting any kind of business, the top one being that you get to be your own boss. However, starting an online vending machine business has many other advantages. Here is what you should know:
1. Source Of Passive Income 
An online vending machine can be a source of passive income for you. Although you have to restock your machines with products and keep track of each machine online, you do not have to work actively to generate income. Just place your machines in rushy areas and you are good to go. For additional information Category
2. Increased Business Opportunity 
A vending machine business allows you to have multiple other business opportunities associated with it. For instance, if you are using intelligent software for your vending machine, you can use the screen as a billboard. Screens allow you to play custom content. You can use this opportunity to earn some extra money by playing advertisements for known brands. You can also get creative and allow your customers to play games on the vending machine to earn free or discounted products. This can help you improve your business as well. 
3. Direct Connection With Consumers 
Online vending machines business provides you with an opportunity to interact directly with your clients. This allows you to improve your business by building good relationships with the end users directly. Since your customers will be linked to you through an online platform, you can improve the marketing strategy for your business to gain maximum benefits. 
4. Easy Marketing Opportunities 
Online vending machines operate by allowing customers to pay for the product through online transactions using their credit cards and Google Wallet. This allows vending machine businesses to improve interaction with customers. You can use the data to improve your marketing tactics by targeting the most interested clients. This type of opportunity is not available to many other businesses. 
Final Words 
Starting an online vending machine business can be a great source of passive income. When you want to start an online vending machine business, make sure you research the market and find out the best opportunities available for you. Your business will be more profitable if you choose the right niche and place your machines in the right spot. You can benefit from the business by extending secondary services such as running advertisements on your vending machine's screen. Please contact the LegalRegistration.com team if you have any questions.
None
None