Want To Establish A Nonprofit DBA? Here's What You Should Know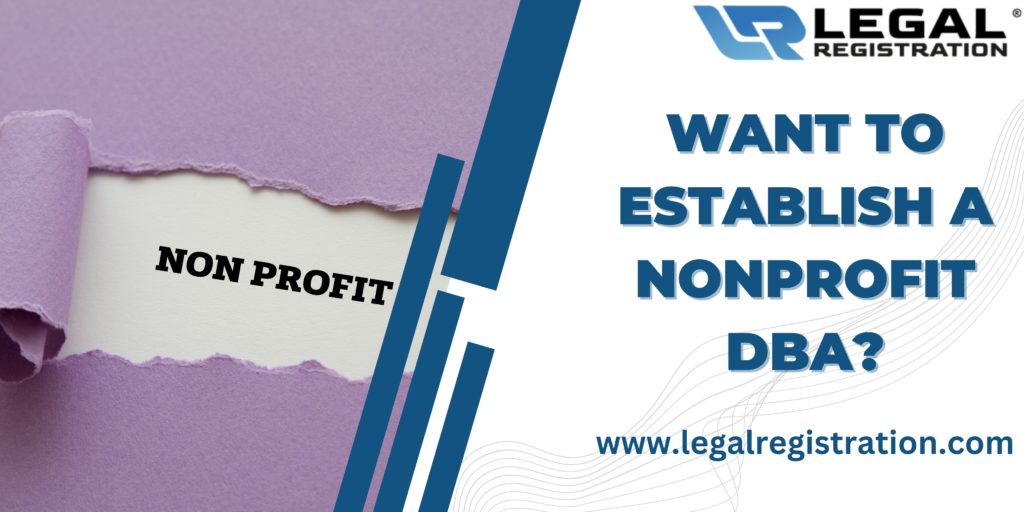 Are churches s or c corporations
Running a nonprofit is one of the best ways you can help people around you. If you have set clear goals that you want you to achieve through your nonprofit, you have to optimize your nonprofit to get those goals faster.  Through LegalRegistration.com, you can form an LLC in no time.
Choosing a nonprofit dba is an important decision that can help you increase the effectiveness of your nonprofit. Keep reading to find out what a nonprofit dba is and how to choose one for your business. 
1. What is DBA? 
Before discussing the details regarding DBA, it's important to explore the b corp vs nonprofit topic. In conventional business settings, a B Copy has shareholders that expect to earn a profit from their business. A nonprofit strictly has no owners or shareholders who expect to earn profits.  Check out article Hit & Run 
When establishing your nonprofit, you can choose a DBA to achieve your goals of helping society. A DBA is a name that you can use for a company other than your legal name. Here are some benefits a good DBA can bring to your business. 
  2.
Benefits of DBA
There are several benefits of having a proper nonprofit dba. If you have chosen your own as a "legal name" for your nonprofit, you may find it difficult to receive funds and build your brand. Having a nonprofit dba will make it easier for you to get closer to your target audience and build your brand. 
A good DBA makes it easier for you to implement marketing strategies. With an attractive dba, you can show the core values of your nonprofit and convince people to help you with your cause. 
Another reason why you should choose a dba for your nonprofit is that it will help you in the future if you decide to retire. Your nonprofit dba name will live on, and people will keep contributing to your mission even if you are not around. 
3. DBA and Legal Guidelines
There are some technical limitations you should know when picking a dba for a nonprofit. For example, if you want to enjoy your tax exemption rights as a nonprofit, you have to ensure that you follow the 501c3 dba guidelines implemented by the Government. 
Another thing to keep in mind is that you cannot choose a nonprofit-type DBA for your LLC. In case you are found falsely representing your mission, you will be charged with violation of the legal code. This is why you should only consider choosing a DBA if you've registered your nonprofit as per the legal guidelines. 
4. Tips for Choosing a DBA
There are some expert things you should follow when choosing a nonprofit dba for your 501c com. Make sure the nonprofit dba you choose is specific and clearly defines your mission statement. For more information visit the website  LabyrinthTM Fundraising Compliance
The better name you choose, the easier it will be for you to reap benefits from your branding efforts. For example, if your nonprofit is on the mission of helping kids, you should choose a name that reflects the core value of your nonprofit. 
5. Identify Your Purpose
Keep in mind that starting a nonprofit is not going to be easy. Above all, you will have to invest a lot of your time and effort to establish and boost your nonprofit. This is why you have to be laser-focused on the goals you want to achieve. 
Listing down your goals and being honest with yourself about what you want to achieve will make it easier for you to avoid hassles in the long run. 
6. Do Proper Research
Before you get down to the process of filling out legal forms and gathering people who can help you on your journey, you have to spend your time doing due diligence. Please give the LegalRegistration.com a phone call if you need more information.
You must gather all the information you can so you don't have to struggle with legal problems in the future. For example, you must know the legal terms like b corp vs nonprofit. Spending your time doing research will benefit you on your journey and allow you to achieve your goals faster. 
7. Get Adequate Feedback
Hitting upon a great idea doesn't mean you should get started with it right away. Even if you plan on bringing a positive change to the world with your nonprofit, you still need to fact-check if your idea is worth pursuing or not. 
This is why you should get proper feedback and advice from people you can trust. It's better to share your idea with your close friends and family members and understand what they have to say about your plans. Get more information Sole Proprietor
Other than that, you can share your ideas with intellectuals and philanthropists to find any loopholes that might prove to be roadblocks. 
8. Start With a Clear Plan
Once you think through your idea and get feedback about it, the next step is to write down an actionable plan. Having a plan will make it crystal clear for you to identify what you need to do to achieve your goals. 
In your planning phase, you need to identify differences in terms and ask questions like "are churches s or c corporations" from experts. Doing so will allow you to write a detailed plan that doesn't miss out on anything important. For additional information What services do we provide? 
9. Plan for Getting Funds 
When establishing your dba for a nonprofit, you have to plan how you are going to get funds from the very beginning. Doing so is the best option for you to ensure that financial shortcomings don't stop you from improving the people around you. 
None
None