LLC Colorado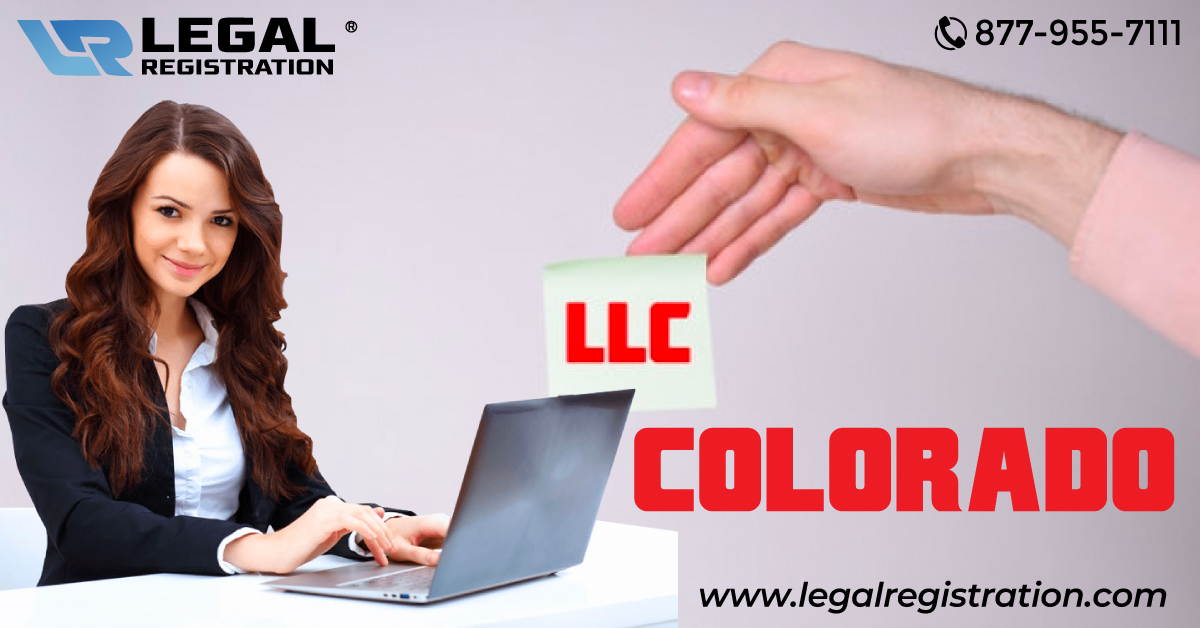 LLC Registration services in Colorado
The LLC Colorado experts at LegalRegistration.com are here to help you succeed. We provide full-scale LLC formation and compliance services. You can use this web page to order a limited liability company now. Or, feel free to place your order over the phone. In fact, do not hesitate to contact us with any questions related to LLCs. Our experts cannot wait to help your Colorado business venture succeed.
business llc tax liability organization filing form taxes services registration corporations forms formation operating application filings colorado.limited liability company operating agreement business name business structure business filings registered agent sole proprietorship organization form limited liability companies individual income tax occupational tax llc registration in colorado llc registration colorado colorado llc registration services
State-of-the-Art Limited Liability Company (LLC) Formation Services
Our organization provides full-scale limited liability (LLC) formation services. At one low fee, our registration team can secure you with an LLC right away. When doing so, we'll adhere to all Colorado legal statute policies. This way, your filing process can get completed ASAP.
We encourage you to use our website to order all other business formation services. No other third-party organization has the quality tools and resources at our disposal. Our experts can fill out your information on all sorts of legal documents. Sure, we can handle your LLC formation. But we don't stop there. Want to know How To Start Your Own Business? We can also make filings to keep your company in compliance with the state of Colorado.
Without question, your business is unique. That's why we provide customized LLC registration solutions. We're here to prepare you for any type of situation that your company could face. You can even download an LLC checklist (PDF) from our website. Plus, our site features many other Colorado LLC resources to help you succeed. Again, if you have any questions about forming an LLC, please give us a call. Our team can walk you through any LLC registration step written below. We won't rest until the Colorado Secretary of State in Denver approves your LLC.
How We Get Your LLC Registration in Colorado
Listed below are basic steps that LegalRegistration.com can take to set up your LLC. Keep in mind that you're doing the right thing by forming a limited liability company. It's one of the premier ways to structure a business for legal protection. That protection extends to all sorts of aspects related to liability. In fact, your LLC can reap the limited liability benefits of a corporation. Plus, an LLC provides a lack of formality like a sole proprietorship/partnership.
Chances are, you're a business owner who wants to limit personal liability. If so, the LLC is a great outlet for preventing liability-related legal issues. These issues extend to disputes dealing with lawsuits and business debts. Please read the basic LLC registration steps below that our organization can take. If you have any questions, do not hesitate to give us a call.
1. Name the LLC
Here is how Colorado law works when it comes to LLC names. In the state, the LLC name has to feature the term, "limited liability company." Or, it can have an abbreviation like "limited liability co." or "ltd. liability company." If you want a small abbreviation in the LLC name, that's no problem. You can use terms like "LLC," "limited," and "L.L.C."
Remember that the LLC name has to get distinguished from all other names
This means the state might have your proposed LLC name already on file. If that's the case, it means another business has ownership of the name. Because of this, you'll need to pick a different name for your LLC. Every LLC name stays on file through the Colorado Secretary of State. Our organization can check with the State Secretary to see a list of names. Then, we can provide the business name database to you.
If your LLC name's available in Colorado, we can help you reserve it. When doing so, our team will file a Statement of Reservation of Name. This filing goes through the Colorado Secretary of State. We can conduct an online filing of the form through the State Secretary website.
Did you know that you can use a trade name for your LLC business in Colorado?
That's right. You do not have to use your LLC official legal name. (The name registered within the LLC Articles of Organization.) Instead, you can use a trade name when conducting business in the real world. The term "trade name" refers to any sort of fictitious business name. This includes registering a DBA: doing business as. Or, you can even use an assumed name for your LLC. Want to know How Long Does It Take To Get an LLC? The key here is for us to file the Statement of Trade Name of a Reporting Entity. This document must get filed with the Colorado Secretary of State. Contact us now if your LLC needs a trade name
2. Hire Our Registered Agent Service
Each LLC in Colorado needs to secure an agent for service of process within the state. That agent refers to an official registered agent. And Legal Registration is standing by to serve as your agent. We're a business entity that can accept all your LLC legal papers. This is a common process if an LLC or company gets sued. Our team's standing by and here to accept your service of process today. This way, our resources can serve your limited liability company. Without question, our registered agent services are in a league of their own. They help thousands of Colorado LLCs with principal places of business in the state.
3. We Can File Your Articles of Organization
No one can create a Colorado LLC unless they file articles of organization. This filing must take place through the Colorado Secretary of State. Know How To Start Your Own Roofing Business? You can use our website to download a sample articles of organization form. Plus, the Colorado State Secretary website features more information about articles.
Here is the information that all articles of organization have to feature. First, we will list the name and street address of your LLC. Then, our team must provide the name and address of your LLC registered agent. In this case, we will use our Colorado office as the agent address. Next, we will write down the name and address of the individual creating the LLC.
We must also state if your LLC will get run by a manager or different members. Then, we'll provide a statement that you LLC has at least a single member. Our team must also state the name and address of the individual who files the articles. Articles of organization filing takes place online. When the filing happens, the state will charge a filing fee.
4. Our Team Can Draft Your LLC Operating Agreement
The LegalRegistration.com team specializes in drafting operating agreements for LLCs. The state of Colorado does not enforce that operating agreements have to get created. But almost every LLC in the state has an operating agreement. And there is a good reason why.
An operating agreement will instruct crucial details about how an LLC runs. It sets forth right and responsibilities for all key players. From managers to members to the owner of the LLC. Plus, having an agreement in place can preserve full limited liability status. The agreement proves to the state that your LLC functions as a separate business entity. Without an agreement, state law will dictate how your company can operate. Please contact us now so that we can form your LLC agreement ASAP.
5. We Can Provide You With an EIN Number
Will your LLC feature more than one single member at the company? If so, it's time to secure an IRS Employer Identification Number (EIN). You'll need an EIN for your LLC even if the company does not have any employees. Now, let's say that you form a one-member LLC.
In most cases, you must still secure the number. Why? Because, chances are, you will hire employees in the future. Know about LLC Registration Form. Or, you might decide to have your LLC get taxed like a corporation. Our team's ready to help you get your EIN from the IRS today.
6. Our Experts Can File Periodic Reports
Every Colorado LLC has to file a Periodic Report. This filing takes place through the Colorado Secretary of State, year after year. Legal Registration can file these periodic reports on your behalf. When doing so, we'll use an online filing system to provide information to the state. The filing will then get registered on the Secretary of State website. Every State Secretary charges a small filing fee to process this report.
Each periodic report for an LLC becomes due during a three month period. The start of that period varies based on when you formed your LLC. But your LLC always has the freedom to file the report two months ahead of time. Your LLC might benefit by setting up a Secretary of State email notification. This way, the State Secretary will let you know when the report becomes due. We look forward to filing your report with the state each year.
Don't Delay, Form Your Colorado LLC Today | LLC Registration in Colorado
Are you operating as a sole proprietor right now? Or, are you only considering creating a new business venture? Either way, it's time to take action and form an LLC. Why? Because an LLC could protect you from severe legal trouble related to liability. After all, an LLC limits the personal liability of a company owner. That liability connects to both lawsuits and business debts. Think about it. Don't you want business flexibility with taxation, ownership, and management? If so, it's time to order your new LLC right here on our website. We're standing by to help you elect the right business stature for you.
We Can Draft Your Colorado LLC Operating Agreement Now
Trust us. You do not want to form an LLC in Colorado without an operating agreement in place. Sure, the state will not enforce that your business must use an operating agreement. But all US legal experts suggest that ltd. liability companies should use agreements. Why? Want to know What services do we provide. Because their key purpose is to ensure the protection of limited liability status. Agreements also have a reputation of preventing financial and manager mistakes. Your operating agreement will state the rules that your company adheres to. Then, your business can abide by those rules instead of having the state impose its own.
Let Us Know If You Have Questions About Starting an LLC | LLC Registration in Colorado
Do you have questions about how to open a Colorado LLC? If so, our LLC in Colorado division is standing by to help out. Starting an LLC in Colorado can seem like a complicated process. But our mission is to make it simple for you and your business partners. You're only a phone call away from learning how to start an LLC in Colorado. Or, you can read our How To Get an LLC in Colorado guide on our website. This way, our Colorado LLC experts can walk you through every step. Here at Legal Registration, our LLC Colorado division goes the extra mile. We won't rest until your company can start operating in the state.
Will I Need To Get a Colorado Business License?
In most cases, the answer is yes. You will need to secure a business license to operate your LLC. But it depends on the type of company that you run and where it's located. In some cases, you might need more than one local and state business license. Please give us a call for more information. Our organization can help you secure state and local licenses with ease. All state licenses get issued by the Colorado Department of Regulatory Agencies.
Can My Foreign LLC Start Operating in Colorado?
A "foreign LLC" refers to an LLC organized outside of Colorado. If you want your LLC to do business in the state, it has to register with the State Secretary. Then, your foreign LLC has to appoint a Colorado registered agent service. This way, the agent can handle the service of process for your business.
Here is the first foreign LLC registration step that our organization can take. We will file the Statement of Foreign Entity Authority. This filing will happen by way of the CO Secretary of State website. The state will charge a filing fee to process each application. Also, we'll need to check the Colorado Secretary of State business name database. Why? So that you can discover if your current LLC name can get used in Colorado. If not, you'll have to create an assumed entity name in the state for your LLC.
Can People Form a Single-Member LLC Within Colorado?
In most cases, the answer is yes. Common formation processes allow a Colorado single-member LLC to exist. This way, the single-member LLC can function like a multi-member LLC. That's why the steps for forming a single-member LLC are the same. Plus, having a single-member ltd. liability company could provide you with tax benefits. Please let us know if you have questions about LLC federal income tax policies.
Can I Create a Professional LLC in the State? | LLC Registration in Colorado
Yes. But the state will make you do some extra filing and paperwork. Say that you want to provide a licensed professional service in Colorado. This means you cannot form a standard LLC. Instead, you have to create a PLLC. The abbreviation refers to a professional limited liability company.
Forming a PLLC instead of an LLC is very common in the state of Colorado. Tons of professional services and occupations use these special LLCs. From dentists to attorneys to certified public accountants. The key is to make sure you intend to provide a specific service needing a license. If you're unsure, you can call our organization for help. Then, we can help you form your professional service LLC.
We Can Dissolve Your Limited Liability Company
Say you decide to stop continuing to operate your limited liability company. Our organization is standing by to dissolve your LLC right away. We've helped hundreds of Colorado businesses dissolve their LLCs with ease. These companies reached a point where it was time to stop their operations. When dissolving an LLC, we'll keep your liability status in mind. This way, you can reduce the risk of lawsuits and paying for government fees.
Let Legal Registration Serve As Your Registered Agent| LLC Registration in Colorado
Do you need a registered agent in Colorado? If so, the Legal Registration team is here to assist. We provide full-scale agent and service of process programs within Colorado. You can appoint us as the registered agent of your CO LLC today. We're the number one business entity in the US when it comes to agent services. Our experts are ready to process your tax forms, lawsuit notices, and legal documents. You won't have to worry about missing out on crucial information from the state. Instead, we'll serve as the point of contact between your company and the state.
Our Team Can File Your Articles of Organization
Are you struggling to create articles of organization for your Colorado LLC? If so, leave that to the professionals. Our company can draft quality articles of organization for your business. Then, we will file those articles with the Colorado Secretary of State. Want to know Do I Need a Lawyer To Start an LLC? First, we'll only need to know if your LLC will get member- or manager-managed. We encourage you to check out our Colorado Articles of Organization guide. You can find the guide on our website. If you have questions, please pick up the phone and give us a call.
Colorado LLC Licenses & Insurance | LLC Registration in Colorado
You might wonder which licenses and insurance are a must-have for your CO LLC. Well, here is some good news when it comes to business licenses. You do not need a general business license to operate an LLC at the state level. But some cities and counties in Colorado do demand proof of a business license. There are also many different forms of federal, state, and local licenses/permits. In fact, you might need to secure an industry-specific license for your company.
Say that you do not have enough time to research business license information. You can go ahead and give our organization a phone call. This way, you can have peace of mind at your new business. You'll understand which permits and licenses you must have to operate in a legal manner. Our team can even provide a business license report service for your Colorado LLC. In most cases, you will also need to secure different types of insurance. A common form of insurance includes professional liability insurance. But there is also unemployment insurance and general liability insurance. Please also give us a call if you need to learn which type of insurance your LLC needs.
We'll Draft Your Colorado LLC Operating Agreement
It's very good practice to have an operating agreement in place at a Colorado LLC. In fact, many legal experts state an agreement is one of the most important in business. That's because a document outlines the operating and ownership process of an LLC. Your agreement can keep all key players at your business on the same page. From owners to managers to members and even employees. Know How to Avoid Using Your Home Address for Your LLC? As a result, your LLC will reduce its risk of a future conflict taking place. Do you need more information about operating agreements? If so, please call our Colorado LLC division right now.
Our Team Can Take Care of Your IRS (EIN) Registration
Are you confused about registering your business with the IRS? If so, do not despair. The Legal Registration team is here to help. Our experts can help your LLC reserve an EIN number today. EIN refers to the official Employer Identification Number of a business. Each EIN is a nine-digit number that the Internal Revenue Service (IRS) assigns. Why? So that the IRS can recognize your business when it files taxes.
Think of an EIN as the Social Security number of a company. Using an EIN will position you to open a business bank account and hire employees. Plus, you'll have the ability to file and manage state/federal taxes. Know How to start a detailed business? Please call us right now to secure an EIN number for your LLC from the IRS
Questions About LLC Registration in Colorado? Call Us Now
Please call Legal Registration now if you have questions about forming an LLC. Our experts can assess your unique business needs and provide fast solutions. Remember, you're not in this alone. Our organization's here for you at all times providing full-scale LLC registration services. We won't rest until you can operate your new business in Colorado.