LLC Delaware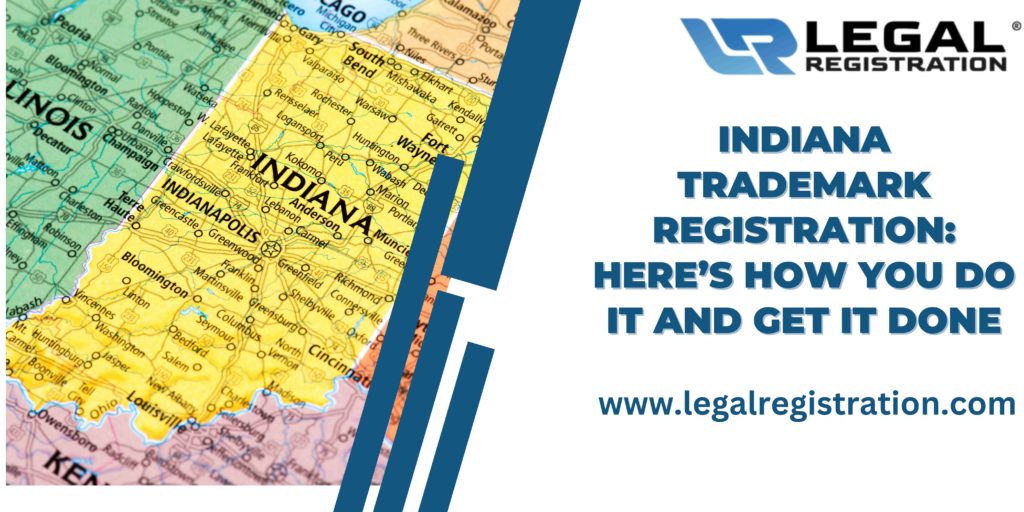 LLC Delaware
The LLC Delaware division of our organization is here to provide you with a new LLC. That's right- our experts can help you get a limited liability company right now. Feel free to order your Delaware LLC registration on this web form. Or, you can pick up the phone and give us a call to create your new LLC. We look forward to helping you build your new company.
You Can Form a New Business Entity Through Legal Registration
Registered Agent When it comes to getting a new business entity, you can count on Legal Registration Our organization has helped countless business owners register Delaware LLCs. Sure, the state might have some complicated rules and procedures. But our experts will make the LLC formation process simple and easy. In fact, we can go step by step with you at any time over the phone. This way, our team can assist you in forming a new business entity. We won't rest until the Delaware Division of Corporations approves your application.
What Are Delaware LLCs?
Let's go over the basics of what a Delaware LLC is. As a result, you'll have the knowledge to form a Delaware limited liability company. Every LLC functions as a unique business vehicle. Its legal existence remains distinct and separate from all owners. Through an LLC, managers and owners do not hold personal liability. Instead, the notion of liability applies to company obligations and debts.
When it comes to tax purposes, your new Delaware LLC can function as a pass-through entity. That's why every LLC operates as a hybrid business formation. It combines key features of partnerships and corporations alike. But keep in mind that an LLC is not a standard corporation. Visit & know How Long Does It Take To Get an LLC? That is the case even though you can treat your LLC like a legal partnership. Members and owners function as individuals with liability protection. Your Delaware LLC can feature as many members and owners as you please.
The Definition of LLC
"What does LLC mean?" is a common question our organization receives from new clients. LLC is an abbreviation that stands for limited liability company. It refers to the ability of an entity to limit the personal liability of owners. The concept of limiting liability relates to all business matters of an LLC. Here is an example of how limited liability functions.
Say that your Delaware limited liability company gets sued. Or, your LLC cannot pay its business debts. In most cases, your personal assets (as the owner) stay protected. This means there's very little legal risk that you could lose your house or car. That's a prime example of why so many business owners learn how to form Delaware LLCs.
We're Here To Help You Select Your Business Entity Type
Sole Proprietor Are you unsure if you should register an LLC or another type of business entity? If so, please give us a call right now. We can go over Delaware Division of Corporations policies about entities. Our team recommends that you speak with a certified public accountant or attorney. This way, you can discover even more information about choosing the right entity. LLCs are not the only entity that the Delaware Division of Corporations approves. It also approves limited partnerships (LP) and general partnerships (GP). Even statutory trusts must get approved by the DE Division of Corporations.
Our team's standing by now to register you with the Delaware Division of Corporations. We can also form any sort of partnership or nonprofit association. Please contact us if you need a basic overview of business entity types. Our experts can walk you through the Delaware business registration process. Do you plan to hire employees in Delaware? If so, we can send you a link to the One Stop Business Registration and Licensing System. It is an official entity resource used by the state of Delaware.
Hire Us As Your Registered Agent
Delaware state law demands every business entity to maintain an official registered agent. That agent must have an office within the state of Delaware. Well, that agent is Legal Registration. We're proud to serve as the registered agent of many Delaware businesses. Through our agent services, we can keep your company up-to-date. Our experts will go out of their way to provide crucial legal documents to your business. This way, your entity won't have to worry about compliance with the state government.
We Can Help You Make an LLC Name Reservation
Are you ready to reserve an official name for your LLC or entity? If so, our experts can make a Delaware Division of Corporations reservation. This way you can hold onto your entity name for up to 120 days. We're standing by to help you receive your LLC/entity name online. All you've got to do is give us a call. We can provide a confirmation page once we reserve the name online. Our office cannot wait to help you secure the name you envision for your business.
Our Experts Can File Your Formation Forms & Certificate of Incorporation
We're standing by to file your LLC formation forms and the Certificate of Incorporation. In fact, we can even provide sample forms before you place an order. Each LLC and entity form in Delaware can get downloaded as a PDF. Then, we can file the forms through the Delaware state Document Upload Service. Or, we can send out your formation forms via mail. Please contact our office now if you have questions about our LLC filing services.
The Certificate of Status
Are you familiar with the Certificate of Status in the state of Delaware? Certain financial institutions will have to see your good standing certificate. Or, they must view a certified copy of your new entity filing. We recommend that you contact your financial institution soon. This way, you'll know the exact LLC information that the institution will need. As a result, your LLC will then have the ability to establish a business account.
Please contact us now for help ordering a Certificate of Status/Good Standing. This order often takes place at the time that a new LLC entity gets filed. The state of Delaware will charge a fee per certificate. Visit & know How Long Does It Take To Get an LLC? There is a small fee for the Short Form Certificate of Status. Meanwhile, the state charges a bigger fee for the Long Form Certificate of Status. Sometimes the Delaware state government is slow to process certificate forms. But our organization can speed up the process for you and your new business.
Annual Taxes & the Annual Report in Delaware
Let's now go over how annual taxes and the official Annual Report function in Delaware. The state enforces every corporation to file a corporate annual report. Plus, each corporation also has to pay franchise tax payments. These policies apply to corporations incorporated within Delaware. Some DE corporations can secure an exemption from paying the tax. But they still have to file an Annual Report. The state will charge a filing fee for each Annual Report. The fee also applies to every filed Amended Annual Report in Delaware.
The state must receive Annual Reports and taxes before March 1st of every year. The least amount of tax owed is $175.00. But a big-time corporation has to pay the state max tax of $200,000.00. The state of Delaware will apply a penalty if you do not file an Annual Report. The first penalty is $200 if you miss the March 1st deadline. The state penalty then increases to 1.5% interest per month.
Please let us know if our organization can assist you with Annual Report and tax filing. Say that Legal Registration serves as your registered agent. The state will send us a Notification of Annual Report and Franchise Taxes. Then, we will pass on the information to your business ASAP.
Our LLC Delaware Division Is Standing By To Help You Succeed
You can count on ourLLC Delaware division to go the extra mile for your new entity. We've registered Delaware LLC after LLC for many years. But Legal Registration can do so much more than LLC formation. We can also walk you through navigating any challenge in forming your company. For example, you can call us now and ask how to get an LLC in Delaware. Or, you can even email us with "how to start an LLC in Delaware" as the subject line. Our team will respond right away. They won't rest until you can create your new LLC with ease.
Starting an LLC in Delaware involves a lot of paperwork and legal knowledge. But you're not in this alone. Our team's only a phone call away from helping you open your LLC in Delaware. Before our services existed, it used to feel like a huge challenge to open a DE LLC. Visit & check the LLC Registration Form. But now, thanks to our dedicated experts, starting an LLC is simple and easy. So, what are you waiting for? Please give us a call right now to get started. We cannot wait to help you form a limited liability company in Delaware.
The Benefits of Having a Delaware LLC
Forming an LLC in Delaware carries countless benefits for every business owner. As an example, there's a low start-up cost to create an LLC in the state. Plus, the Delaware Franchise Tax is also not expensive. Setting up a Delaware LLC is worth every second of your time. The state features rules and regulations that can help any company succeed. In fact, that's why so many businesses outside of Delaware set up a DE LLC.
Every Delaware LLC functions as a unique business entity. That's because the company members get to customize each LLC as they see fit. They can tailor the structure of a company to their exact needs. This applies to making rules that govern the LLC owners and members. Information like this goes inside the LLC operating agreement. Our organization can assist you in drafting your operating agreement today. We can help you create an agreement featuring unique terms for every member. Those terms can apply to state/federal law and public policy. Delaware features some relaxed contract laws unmatched by LLC statutes in other states.
More Limited Liability Company Benefits
Here is another key reason why you should create your LLC in Delaware. Each LLC member can secure asset protection. That protection applies to both creditors and the notion of liability. Know Do I Need a Lawyer To Start an LLC? After all, having an LLC leads to a severe limitation on personal liability. This means LLC members do not hold responsibility for high sums. Instead, a member only has responsibility for the initial investment amount. That is the case even if a member takes part in management at an LLC. Meanwhile, the protections of another entity, like a limited partnership, are different. Many limited partnerships deal with more asset liability issues than LLCs.
Say that you get sued and a judgment takes place against you on a personal level. A judgment creditor will not take assets owned on a direct basis by the DE LLC. Having a single-member LLC will also position you to buy assets with ease. Say that you buy an asset as a single-member. You won't have to worry about your personal identity getting revealed. A single-member at an LLC can even buy real estate in a private manner. This way, the seller will not recognize your personal identity.
Let's say you buy property and title it as the name of your LLC in Delaware. Public records will not connect you to the LLC. This concept also applies if someone files a lawsuit against your LLC. Say that a judgment gets levied against your LLC. A creditor cannot seek assets that the LLC owns. As you can see, there are countless benefits related to having an LLC in Delaware.
How Many LLCs Exist in Delaware?
The number of LLCs in Delaware has grown by a lot in the last decade or so. Let's rewind back to 2009. There were about 70,000 limited liability companies formed within Delaware. Five years later, the number increased to 122,000 LLCs. By 2019, there were more than 166,000 LLCs in Delaware. At this growth rate, Delaware will have over 200,000 LLCs in the coming years.
Key Elements of DE Limited Liability Companies
Let's now go over the key elements of having a Delaware LLC. First, the LLC will not get taxed by the IRS at an entity level. This applies based on the partnership tax treatment that you use. The key is to fill out the SS-4 Employer Identification Number form. Also, a creditor will not take control of assets related to an LLC member. In fact, a creditor cannot even seize control of an LLC member's voting rights.
Having an LLC can provide you with supreme contract flexibility. The key is to draft your LLC operating agreement in a certain manner. This way, you can get rid of many corporate formalities. These include the roles of meetings, bylaws, directors, and officers. You can contact our organization and we can draft an operating agreement on your behalf.
Remember, personal liability gets limited to managers and owners based on investment. Liability cannot exceed the investment amount of each manager and owner. Plus, having an LLC provides first-rate tax flexibility. Do you know How To Start Your Own Roofing Business? It applies to almost all areas of distributions. As a result, using an LLC can lead to simple wealth transfers and estate planning. Keep in mind that an LLC can get taxed as a partnership or a C Corporation entity. It can also get taxed as an S Corporation pass-through entity. Or, even as a disregarded entity for tax purposes. The Delaware Secretary of State website features more information about entity taxes.
The Types of LLCs in Delaware
A single-member LLC is a common form of LLC in the state of Delaware. Its key purpose is to manage a solo business venture. Plus, you can use this type of LLC to hold an asset. Or, to create legal separation between assets. This applies to assets owned by your LLC and assets owned by an individual.
The multi-member LLC is another popular type of LLC in Delaware. You can use this LLC to manage a business that more than one member owns. This often applies to estate planning and family businesses. Want to know What services do we provide? A less common form of an LLC in Delaware is the series LLC. It gets used to structure more than one separate LLC under a single parent LLC. Meanwhile, your liabilities and assets can stay separated. Keep in mind that Legal Registration can form any type of LLC for you. Please give us a call to learn more information about limited liability companies.
We Can File Your Certificate of Formation
Our LLC experts are ready to file the Certificate of Formation for your LLC. This process refers to the act of incorporating. Forming an LLC in Delaware takes place through the Delaware Secretary of State. Say that the State Secretary accepts and files your Certificate of Formation. That means you now own your company in a legal, official manner.
Here is how filing a Certificate of Formation works. First, you must decide on the official name of your LLC. Next, you can select a specific LLC formation package on our website. This where you'll provide basic contact information that the state needs. Want to know How To Start Your Own Business? Then, you can leave the LLC paperwork and filing up to us. Our experts won't rest until your Certificate of Formation application gets accepted. Plus, our organization offers different incorporation packages. These packages include all state fees. We can even add our Delaware registered agent service to an LLC formation package.
Contact Us: Our Team Can Form Your Delaware LLC Right Now
Are you ready to establish an official LLC in the state of Delaware? If so, theLegal Registration team is standing by to assist. You can order a standard LLC formation right here on this web page. Or, please give us a call to order a customized limited liability company formation. Our registration team cannot wait to assist you and provide winning solutions. We look forward to helping you create an LLC based in the great state of Delaware.