LLC Florida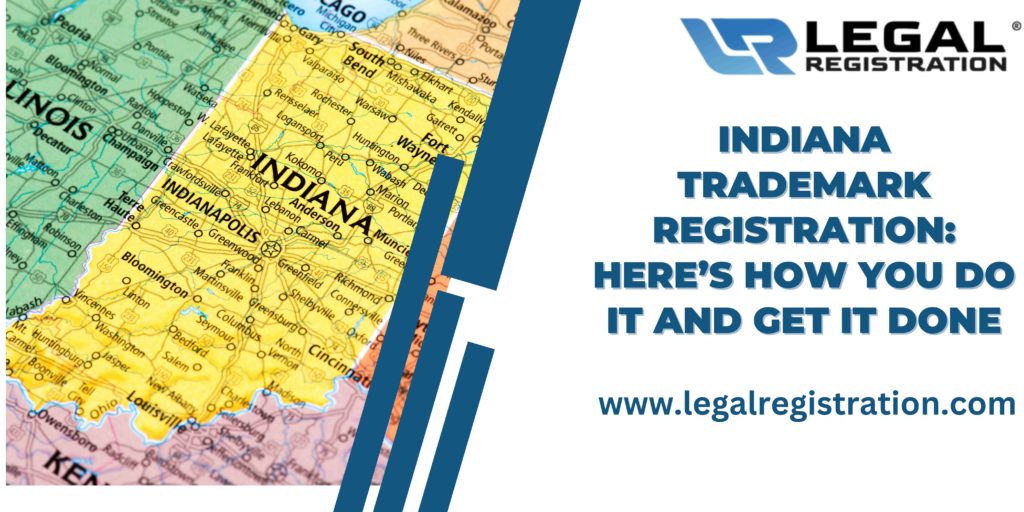 LLC Registration in Florida
Welcome to the LLC Florida division of LegalRegistration.com. Our experts are standing by to provide you with a new LLC registration in florida right now. You can use this web page to order your LLC. Or, please give us a call to place a customized LLC order over the phone. We look forward to helping you create the company of your dreams in Florida.
business llc tax liability organization filing form taxes services registration corporations forms formation operating application filings Florida.limited liability company operating agreement business name business structure business filings registered agent sole proprietorship organization form limited liability companies individual income tax occupational tax llc registration in Florida llc registration Florida Florida llc registration services
Get a Florida LLC Today
Our LLC Florida division registration team is here to supply you with a new Florida LLC. How to start an LLC in Florida might seem like a complicated process. But we're standing by to teach you how to get an LLC in Florida today. We make starting an LLC in Florida a simple, painless process. That's why we've helped thousands of companies register an LLC in Florida. So, what are you waiting for? You can open an LLC in Florida right here on our website. Or, you're welcome to give us a call and order registration over the phone.
We're Here To File Articles of Organization for Your LLC
The Legal Registration teams's ready to file your LLC Articles of Organization. The filing takes place through the Florida Division of Corporations. So, what is the Division of Corporations? It is Florida's official commercial activity website for business entity registration. How Long Does It Take To Get an LLC? Here are some of the steps our team will take to create your Florida LLC. Plus, we can also take these steps to correct a rejected limited liability company filing.
We can begin by providing you with Articles of Organization filing instructions. Our team can gather all information and then complete form after form. We'll use a valid form of payment to process the application of the articles. Then, the state of Florida can file your LLC Articles of Organization. Or, it can correct a rejected Articles filing in the FL online system.
Our team can work one-on-one with the Department of State Division of Corporations
This way, we'll make sure that you can start your Florida business ASAP. We make filing a limited liability company a simple and easy process. That's why thousands of business owners depend on us. They know that we can form and maintain a limited liability company with ease. Plus, our team can also help you set up a profit corporation or a nonprofit corporation. We even provide fictitious name registration and limited partnership filings.
Receiving an Articles of Organization Filing Confirmation
You can expect to receive a confirmation about your Articles of Organization filing. That confirmation will come from the state of Florida. Each confirmation features an official confirmation letter. The letter contains the LLC name and the assigned document number. It also features the effective date and filed date of the limited liability company. Say that you also filed for a Florida Certificate of Status document. The state will either include the certificate or a certified copy.
How To Get a Copy of the LLC Articles of Organization
Every customer can receive a copy of his or her LLC Articles of Organization. This happens once the articles get processed. Then, the articles will get posted onto the state government site. You can then download an image of the report. This process takes place for free on the Sunbiz website.
The Basics of How To Start a Florida LLC
It's now time to start a new limited liability company (LLC) for your Florida business. There's no reason to delay this process any longer. Forming an LLC in the great state of Florida could change your life. Having an LLC will give you the security of liability protection while you work for yourself.
Say that you're starting an LLC in Florida today. There are specific steps that you must take. Going step-by-step will save you and your business time and money. In fact, that's why we've written the step-by-step guide below. Keep in mind that Legal Registration can complete all the steps on your behalf. We provide fast, easy, and full-scale online LLC formation services. So, do not despair if there's a lot of complicated information written below. Our team can handle all LLC formations steps for you. This way, you can focus on growing your business.
Starting Your FL Limited Liability Company
Written below are a series of five steps to start a Florida limited liability company. These steps will make forming your business in the Sunshine State easy. At the end of the steps, you can register your business with the Florida Division of Corporations. Keep in mind that this guide focuses on starting a domestic LLC. This means you're creating a company in the state where you live. But our team can also help you create a foreign LLC in Florida. A foreign LLC is a company that originates in a separate state. Please contact us to receive a guide for creating a foreign LLC in Florida. Foreign LLC registration follows different steps from the process written below.
First Step: Give Your Florida LLC a Name
Your first step is simple. You've got to come up with a name for your Florida LLC. Naming an LLC is one of the most crucial aspects of forming a company. When thinking about a name, consider the two major sides of choosing a business name. They are: marketing and legal. Sure, the marketing aspect of selecting an LLC name is fun. But you must make sure that you can use the name in Florida. You cannot use an LLC name that someone's already registered.
Second Step: Appoint Legal Registration As the Registered Agent
It's now time to appoint a registered agent for your LLC. Appointing a registered agent matters. It is a small but big-time step toward getting a Florida LLC registered. Florida law enforces every LLC to have a registered agent in the state. An agent functions as an individual or business that receives official LLC paperwork. Plus, the agent also receives other items that the state of Florida sends out.
Each agent must operate at an office address in the state during standard work hours
Why? So that the agent can receive crucial documents that a business owner needs. Then, the registered agent can pass the documents over to the business owner.
Here is an example of how this process works. Say that your company gets sued. The registered agent of the business will receive the legal papers about the lawsuit. Then, the agent will pass the papers over to your business. Keep in mind that registered agents do not operate as lawyers. Plus, an agent does not provide any feedback or legal advice. But you cannot operate your Florida LLC without a registered agent.
Legal Registration is ready to serve as your registered agent in the state of Florida
We provide full-scale agent services to any limited liability company in the state. Through our services, we can deliver all legal documents that a business needs. Please give us a call right now to order our registered agent program. This way, you can maintain full-scale compliance with the Florida state government.
Third Step: File the Articles of Organization
The next step is to file the LLC Articles of Organization. This filing takes place through the Florida state government. You cannot make your LLC an official business in the eyes of the state without filing. Our organization can file your articles with the state of Florida at any time. We're standing by to send off your crucial information online. That information will go to the Florida Department of State, Division of Corporations. Say that we file your information online. We must pay the state a fee using a credit card on your behalf. Then, we can complete the remaining forms online. The state will send you an email confirmation once the filing becomes complete.
Let's now go over what information goes inside the Florida LLC Articles of Organization. First, you must provide the name of your LLC. Know Do I Need a Lawyer To Start an LLC? This step illustrates why you have to put a lot of thought into a company name. Say that your LLC name does not adhere to Florida government rules. That means the state will reject your application. Next, you must list your principal business address. This is the street address where your LLC/company will conduct business.
Next, you must list the name and address of your registered agent. This is the person who will provide legal information sent to your company. The agent must sign the Articles document using an online signature. You will need to state the purpose of your LLC on the form. In other words, what is the reason you're creating an LLC in Florida? You might have created the LLC to practice law or to conduct marketing consulting.
Your Articles of Organization application should also list your authorized managers and representatives
This means you must provide a person's name that can execute and file records. Those records refer to the Florida Division of Corporations. Next, write down the effective date for the Articles. Then, make sure the LLC owner provides a signature at the bottom of the document. Do you want to learn more about registering an LLC Articles of Organization? If so, please refer to the online step-by-step guide written on our website.
Fourth Step: Draft an LLC Operating Agreement
The fourth step in the registration process focuses on creating an operating agreement. The Florida state government does not enforce the filing of operating agreements. But your limited liability company will benefit if it has an agreement in place. So, why is having an operating agreement in Florida so important? Each Florida LLC operating agreement covers the basics rules that a business follows. For example, an agreement will describe how finances get handled. Want to know what services do we provide? Or, it will illustrate the unique business structure of an LLC. Say that there's conflict in your company about how decisions get made. The managers or members can refer to the agreement to settle the dispute.
Remember that there are many benefits associated with having an operating agreement
The first benefit is personal asset protection. Your agreement will state which assets belong to your business. And, which assets relate to yourself on a personal level. This will give you and your LLC an added layer of legal protection. You can then keep legal issues related to the business out of your personal life.
Each Florida LLC operating agreement also features a clear definition of rules
Say that your business does not have an agreement set up. Florida state default rules will resolve disagreements. Trust us- you do not want this scenario to take place. It is not in your best interest to allow the state to rule over business disagreements. That's reason enough to draft an operating agreement for your LLC right now.
An operating agreement also features capital and ownership clarification
Your agreement will define the percentage of ownership for every LLC member. Plus, the operating agreement will list the capital contributions of each member. This process makes it easy for LLC owners to access key financial information fast. The funding process of a business can also improve thanks to an operating agreement. Many lenders and banks will ask to view your current LLC operating agreement. Otherwise, these key players could refuse to provide loans and credits. They want to make sure that you've taken legal steps to secure company interests.
Fifth Step: Receive an EIN
Your last key step is to register the LLC through the federal government. You can do so by getting an EIN: Employer Identification Number. An EIN can also refer to a Federal Tax Identification Number. Or, to a Federal Employer Identification Number. Keep in mind that your EIN is not specific to the state of Florida. Instead, it's a number assigned by the IRS: Internal Revenue Service. Want to know who must have a Business License? An EIN functions like a Social Security number for every LLC
Will your LLC feature more than one member?
Plus, will your LLC have any employees.? Say that you answered "yes" to one of these questions. That means the IRS will enforce the creation of your EIN number. Even most banks will need to receive an EIN from your company. Otherwise, you will not have the ability to open a business bank account.
The Legal Registration team can secure your EIN on your behalf today
When doing so, our team will help you create a Tax EIN profile. This way, you can open a business bank account with ease. Having a separate bank account for your company matters. You can then separate your personal banking from the company bank account. Doing so will protect your personal and business finances once it is tax time.
Legal Naming Considerations in Florida
Once again, it is crucial for you to pick a unique business name for your LLC. The key is to ensure that your Florida business name wasn't taken by another company. Please let our organization know if you need help ensuring you can keep a name. Our team can assist you in checking online to see if a name has become available. Want to know What Is the Difference Between Tax ID and EIN? We'll take care of this using the Florida Business Entity Search page. Once you pick an LLC name, we can reserve it with the state for 120 days.
Here is some more information to keep in mind about naming your LLC. Say you're starting a Florida limited liability company. The company name must include "Limited Liability Company" in the title. Otherwise, you can put "L.L.C." or "LLC." Again, your name must get distinguished from all other business names in Florida. Plus, your LLC name cannot feature language implying you work for the government. This means you cannot use terms like "FBI" or "Treasury" in the LLC name.
What If the State Cannot Locate My Registered Agent?
The state of Florida will need to find your LLC registered agent with ease. Say that you're operating as your own agent in the state. This means you must have consistent office availability each business day. Failing to appear at your agent address will result in fines from the state. This will happen if you or an appointee is not present inside the office. The state of Florida does not play games when attempting to reach an agent. That's why your agent must inform you if he or she moves or quits the job. If that happens, you need to update registered agent paperwork with the state ASAP.
Now, let's say that your business fails to maintain a registered agent in a consistent manner. Your LLC must pay a $500 fine for every year it is not in compliance with the state. Other fines will take place if your registered agent information is out of date. You can prevent fines and penalties by hiring our organization as your agent. We hold an office in Florida and our experts are standing by to receive your documents.
Who Can Operate As the Registered Agent?
Every Florida limited liability company must have a registered agent. There are no exceptions. Your company cannot skip this crucial registration step. From a legal standpoint, you can serve as the registered agent. But our organization recommends that you use our registered agent service. Or, at the very least, you should appoint another individual as the agent.
Sure, you have the authority to serve as your own registered agent in Florida. But there are many reasons why it's best to use our LLC registered agent service. Visit & know How To Start Your Own Roofing Business? First, using our service will take a lot of responsibility off of your shoulders. This means you can focus on building your company instead of working as an agent.
Here's another reason why it's best not to work as your own LLC registered agent. You do not want to get served with a lawsuit in front of your clients or customers. If you're your own agent, say goodbye to the days of going out to meet clients. Or, taking a vacation and having a sick day at home. Instead, you're stuck working from your office address during normal business hours. But through our services, you do not have to even consider working as your own agent. Legal Registration provides full-scale registered agent programs in Florida.
Use Legal Registration As Your Registered Agent Service
Our Florida LLC registered agent service is in a class of its own. You can sign up within minutes for the service once you register an LLC with us. As a registered agent business, we can help you avoid harsh penalties and fines. We'll do so by ensuring an agent can accept all crucial notices on an in-person basis. These notices relate to both government and legal documents directed at you.
The registered agents at our organization go the extra mile.
They will provide all legal notices to you with speed and accuracy. Then, you can store the documents as PDFs on our online dashboard. This way, you can view, download and print a copy whenever you'd like. You see, other Florida registered agent services only go through the motions. Instead, our FL agent division goes the extra mile. Our mission is to keep your business in complete compliance with Florida laws.
With our service, you can focus on operating all other key parts of your LLC
You won't have to stay in your office during normal business hours. Instead, you're free to step out of the office at any moment. Plus, you won't have to risk getting embarrassed in front of clients. Visit & check the LLC Registration Form. An agent will provide you with the notice of a lawsuit in a discreet manner. Please call us right now to elect us as your official registered agent in Florida.
Questions About Getting Registered With a Florida LLC? Call Us Now
Please give our organization a phone call if you have questions about LLCs. Our experts can walk you through any step toward getting a registered LLC in Florida. Plus, we can provide your new business with cutting edge tools and resources. When it comes to compliance with the state of Florida, you can count on us. Our goal is to ensure that your LLC can operate in Florida for years to come. We look forward to serving as your go-to resource for business registration.