LLC Kansas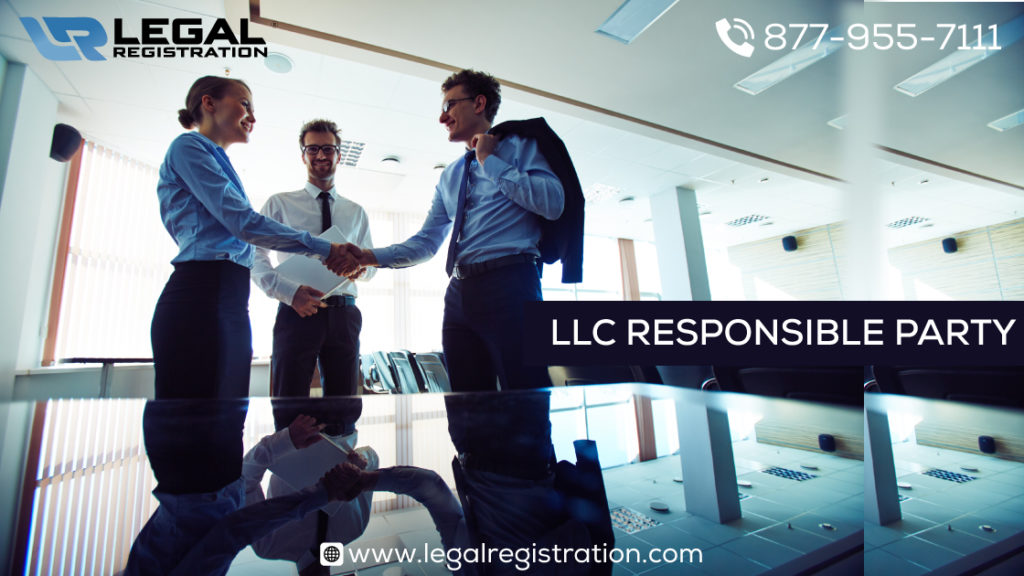 LLC Registration in Kansas
Welcome to the LLC Kansas division of our organization. We provide all types of LLC Registration services in Kansas. You can order a standard LLC formation here on our website. Or, please give us a call to reserve customized business entity registration. Our team can't wait to help you begin opening your business in the Sunflower State.
LLC Registration in Kansas Is Easy Through Our Services
Our mission is to make LLC Registration in Kansas easy for you at all times. Through our services, you can sit back and relax as we file all the paperwork. This includes filing an Articles of Organization document. That important filing goes through the Kansas Secretary of State. The state will charge a filing fee to process the application of the articles. LLC Registration Form.
Through an Articles of Organization filing, you can star your LLC Registration in Kansas. Keep in mind that our organization can take care of all the steps written below. We're standing by to answer your questions at any moment. In fact, you're welcome to call us right now. Our team cannot wait to form your Kansas limited liability company.
We Can Help You Name Your LLC in Kansas
One of the first steps you should take before your LLC Registration in Kansas is to decide on a name for your new company. This is a key step in forming an LLC in the state of Kansas. Make sure that your name adheres to Kansas naming rules and regulations. Plus, put some thought into your name. Your goal is for potential clients to search for your business name online with ease.
We're standing by to guide you step-by-step with all Kansas LLC naming guidelines. The state enforces LLCs to use "LLC" or "L.L.C" in official names. But you can also use "Limited Liability Company" in your KS LLC name. You cannot have your LLC name feature any words from a government agency. For example, you cannot use terms like "FBI" or "Treasury." The state of Kansas also maintains a list of restricted words. You can still use a restricted word, but you'll first have to file paperwork. Restricted words in Kansas include "University," "Bank," and "Lawyer." Do I Need a Lawyer To Start an LLC?
Do you need a full list of LLC naming rules in the Kansas state government? If so, our team can send you the official Kansas Name Availability Guidelines. Plus, we can assist you in conducting a state business entity name search. This takes place through the State of Kansas website. Next, make sure that there's a website URL you can buy. You do not want to get a business name registered without knowing if there's a URL. In fact, you might want to buy a website URL before you even get your LLC registered.
Our Organization's Prepared To Operate as Your Resident Agent  for your LLC Registration in Kansas
The next  step for your LLC Registration in Kansas is for you to hire the services of a resident agent. Are you unsure which companies serve as resident agents for LLCs? Well, you're in luck. Our own organization can operate as your official Kansas resident agent.
So, what is the purpose of having a resident agent help an LLC? A resident agent functions in the same exact manner as a "registered agent." That's right. Other states use the term "registered agent." But the state of Kansas refers to its registered agents as resident agents. Your agent is the business entity that receives crucial legal documents for you. The resident agent serves as a point of contact between a company and the state. Say that your limited liability company gets sued. It's up to an agent to inform you about the pending lawsuit ASAP.
A resident agent must operate as a corporation with a physical office in Kansas. The state then authorizes the agent to provide an official registered agent service. This way, the agent can transact business on behalf of an LLC in Kansas. LegalRegistration.com is ready for you to elect us as your resident agent. We can set up your first year of registered agent service right now with ease. Please give us a call today for more details.
Are you serious about getting your LLC registered with the state of Kansas? If so, you must file Articles of Organization through the Secretary of State. But you do not have to do any of the paperwork and filing. Instead, leave that to the professionals at our organization. We can file your articles online by mail once our experts complete your application.
Before this filing, you must decide if your LLC will get managed by a manager. If not, that means your LLC will instead get managed by a member. Please contact us if you need help completing the articles form. Our team can even provide you with a Kansas Articles of Organization guide. But let us know if you're moving your current LLC from another state to Kansas. If that's the case, we will help you create a foreign LLC using a unique form. How Long Does It Take To Get an LLC?
Our Experts Can Form the Operating Agreement of Your Kansas LLC
The next step in the LLC registration process is for us to create your operating agreement. Now, the state of Kansas does not enforce the creation of operating agreements. But almost every limited liability company in the US uses an operating agreement.
Are you not familiar with the basics of what an LLC operating agreement is? It's a legal document that outlines how an LLC can function. This relates to LLC ownership information and standard operating procedures. Without question, operating agreements are important. A full-scale agreement will keep every single business owner on the same page. Plus, using an operating agreement lessens the chance of a future conflict. Please browse our website to learn more about limited liability company agreements. Our team can even send you a Kansas LLC operating agreement guide. The Best State for LLC.
We'll Help Your Kansas Business Register an EIN
So, what are EIN numbers? An EIN refers to the Employer Identification Number that the IRS uses. Each EIN features a nine-digit number. The number gets provided by the Internal Revenue Service (IRS). As a result, the IRS can recognize each business when tax season arrives. An EIN will function like a Social Security number for any limited liability company. Have you heard of a Federal Employer Identification Number (FEIN)? It is the exact same thing as an EIN. A Federal Tax Identification Number (FTIN) can also function as an EIN. What Is an EIN Code?
Our organization can get your Kansas LLC registered with the IRS at any time.
This way, you can secure an EIN right away. You'll need the EIN to conduct all sorts of company tasks. From hiring employees to setting up a business bank account. Plus, an LLC needs an EIN to manage and file both federal and state taxes.
Say that you already have an EIN number. And you're using the number at your sole proprietorship. If you want to convert the proprietorship into an LLC, you must get a new EIN. Please call us right now for help getting a new EIN number. Our organization will work step-by-step with the IRS until you have a brand-new EIN. We can take care of both online and mail IRS EIN filings.
Our LLC Kansas Filing Experts Cannot Wait To Assist You
The LLC Kansas division of our organization loves assisting new customers. They're prepared to set up your Kansas LLC at any moment. How to get an LLC in Kansas is a complicated process. Or, at least it was before LegalRegistration.com came onto scene. Since then, we've made how to start an LLC in Kansas hassle-free for all customers.
Do you have questions about starting an LLC in Kansas?
If so, you do not need to spend hours googling "LLC in Kansas" policies. Instead, save yourself a lot of time by calling our organization right now. Then, ask our limited liability company experts as many questions as you please. They'll guide you through how to open an LLC in Kansas with kindness and accuracy. Without question, we cannot wait to assist your new Kansas business and help it grow.
We Can File Any Document Through the Kansas Business Filing Center
LegalRegistration.com can file all LLC documents with the Kansas Business Filing Center. But wait- what is the Kansas Business Filing Center? It provides access to online business services of the Kansas Secretary of State. Any new LLC can receive access by way of KanAccess. A KanAccess sign-on will help your business send off all online filings. Plus, your LLC can access its records via the Kansas Secretary of State.
Our team's prepared to take care of all your Kansas Business Filing Center filings.
This applies whether you're starting, growing, or operating a Kansas business. Say that your LLC and company is already up and running. We can file the Kansas Annual Report on behalf of your LLC every year. This filing will go to the State Secretary in Topeka, KS.
We also specialize in all types of Kansas business entity formation.
Our experts can file Kansas (domestic) business formation documents for any entity. From a corporation (for-profit and not-for-profit) to an LLC (limited liability company). We also pride ourselves on getting limited partnerships (LP) registered in Kansas. All you've got to do is tell our organization which type of registration you need. Then, we'll take care of the rest. It's that simple.
When it comes to limited liability company registration, our team can do it all. From providing a business entity database to communicating with the State Secretary.
If your LLC needs a Certificate of Good Standing, we can begin the registration process. Our main mission is to get your LLC business in file with the KS State Secretary. We can even dissolve your business entity if you decide to stop all operations. Then, we can close your Kansas business with the Secretary of State. As you can see, there are no limits to what our organization can do for you.
Our Services Align With the Kansas Business Services Division
We provide full-scale services to help ensure Kansas Business Services Division compliance. This is important. The Business Services Division maintains the records of all limited liability companies. Plus, it also has records for corporations and limited partnerships. In fact, the Kansas Business Services Division keeps legal records for all entities. Please let our organization know if we can assist you with any state filings. We can make sure the accurate filings go to the Kansas Business Services Division. This way, you can avoid receiving state fines and penalties at your LLC.
The LegalRegistration.com Kansas Registered Agent Service Is Worth It
Some people in Kansas call us a "registered agent." Others refer to our business as a "resident agent." Either way, our registered agent service is worth every cent to an LLC. Our professional service can help you manage all state government filings. The advantages of our service will outweigh all the low annual costs. You ensure your company receives every legal document right away. Please contact us now for more information. We're ready to serve as your registered/resident agent right now.
What Is the Standard Processing Time To Create an LLC in Kansas?
In most cases, the processing ends as soon as the state receives a payment online. Now, say that we get your LLC registered through the mail. It will take the state about two days to process your applications, forms, documents.
Is There a Difference Between Foreign LLCs & Domestic Kansas LLCs?
Yes. Here is how we can define a domestic LLC. It's an LLC that only takes part in business activities within the state of its formation. When you hear about an LLC, in most cases, the person's referring to a domestic LLC. Now, here is what a foreign LLC is. It's a domestic LLC that wants to expand business practices into another state. When that happens, this domestic LLC converts into a foreign LLC. Please let our organization know if we can create a foreign or domestic LLC for you.
Should I File My KS Operating Agreement Through the State?
No. The state of Kansas will not accept the filing of any LLC operating agreement. Instead, your operating agreement only functions as an internal business document. Your LLC should keep this document on file to use in the future.
Let's say that you move your domestic LLC into another state as a foreign LLC. The state that you move to might enforce that your LLC have an operating agreement. That's another key reason why it's best to create an operating agreement now. Feel free to give LegalRegistration.com a call if you need help forming an agreement.
Does My LLC in Kansas Need an EIN?
In almost all cases, an LLC needs an EIN from the IRS. This applies to an LLC in Kansas or any other state. Every LLC with employees or more than a single member must have an EIN. This is an official IRS policy. Please contact us now to get an EIN through the IRS. Our experts can get your business registered with the government ASAP. What Is the Difference Between Tax ID and EIN?
Do Not Forget To Buy Business Insurance
Every limited liability company in Kansas must have business insurance. Why? Well, first of all, it's the law- at both the state and federal level. But business insurance also can help an LLC owner manage all risks. This way, the owner can breathe a sigh of relief while growing his or her company.
Let's go over some common types of business insurance.
Have you heard of professional liability insurance? It's a special type of business insurance for any professional service provider. (This includes jobs like accountants and consultants.) The insurance covers claims related to common business errors and even malpractice. Will your LLC operate as a professional service provider? If so, then must secure this type of insurance. What services do we provide?
There is also workers' compensation insurance.
This form of insurance policy provides employees with crucial coverage. The coverage focuses on worker deaths, injuries, and illnesses. In Kansas, almost every type of company needs to have this insurance. It's for any business with one or more employees.
Another common form of business insurance is general liability insurance.
This type of insurance features a broad policy. The mission of general liability insurance is to protect companies from lawsuits. That's why almost every small business in Kansas has general liability insurance. Please let the LegalRegistration.com team know if you need insurance. We can assess the unique information of your LLC and help you find the right insurance.
Are You Ready To Get an LLC Registered in Kansas? Call Us Now
The LegalRegistration.com team is here to provide you with a full-scale LLC formation. Please give us a call to get started so that we can register your new company. Again, our organization can take care of all state and federal filings. Once your LLC's operating, we can file your annual report with the state of Kansas. We look forward to helping you start the business of your dreams in Kansas.
None
None