LLC Kentucky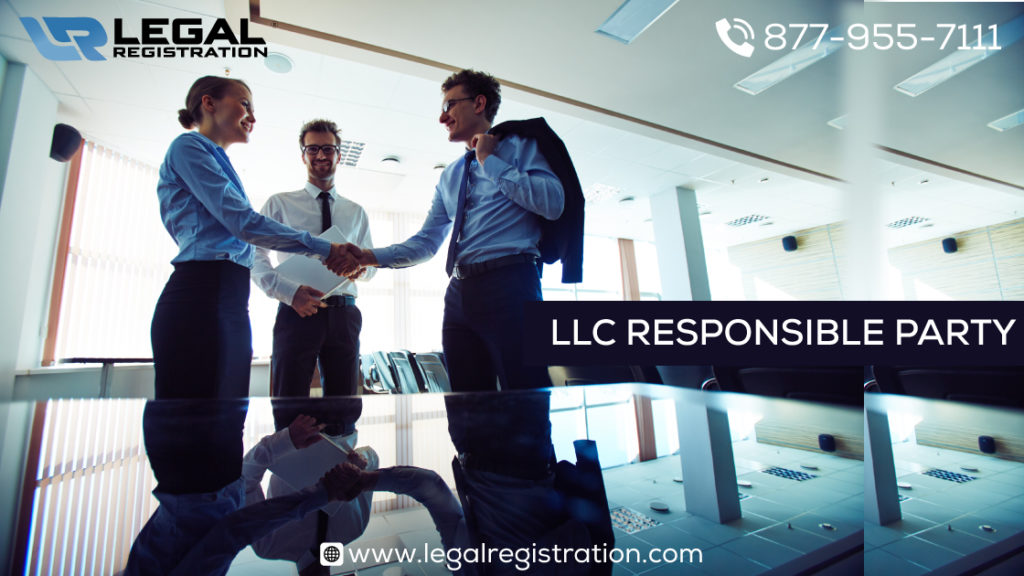 Register your LLC in Kentucky
The LLC Kentucky division of LegalRegistration.com is here to help you Register your LLC in Kentucky. Please order standard LLC formation in Kentucky right here on this web page. Or, you can give us a call and secure a limited liability company over the phone. Either way, our registration team cannot wait to help you start your business.
Get an LLC in Kentucky Today
Are you ready to Register your LLC in Kentucky? If so, you can count on our organization to take care of it. We can begin providing an LLC in Kentucky for you today. All we'll need is some basic information. Starting an LLC in Kentucky can feel like a complicated process. That's why so many KY residents contact us about how to start an LLC in Kentucky. If you're unsure about any registration step, please give us a call. We'll make how to get an LLC in Kentucky an easy process for you at all times.
When it comes to getting a Kentucky LLC, you can count on our company.
We've registered countless LLCs in the Kentucky area. Plus, Kentucky LLC after LLC benefits from our annual compliance services. That's right. We can provide tools and resources to keep your business in compliance. All it takes is one phone call to our LLC Kentucky division. Within minutes, we can begin to Register your LLC in Kentucky.
Our team looks forward to ensuring the success of your limited liability company. LLC Registration Form.
Start a Business in Kentucky
No more excuses. It's time to Register your LLC in Kentucky. But you're not in the startup stage alone. Our organization can assist you in every phase of business development. From planning your LLC to operating and expanding the company. We can even provide you with resources through the KY Business One Stop Portal. It's a government website that helps Kentucky businesses. The site features tools to help companies operate in the state. The One Stop Business Portal can seem confusing to navigate. So, please let us know if you have questions about using it.
The LegalRegistration.com team is here to assist you with all state LLC policies.
This includes securing information about taxes and forms. You can find LLC tax information on the Kentucky Business One Stop website. It features a tax overview at the local, state, and federal level. Through the website, your LLC can keep up with tax registration rules and regulations. But please give us a call if you're confused about local, state, or federal tax policies. We know the Office of the Secretary of State better than any other organization. Because of this, our team can file all your articles and documents with ease.
Written below are different LLC registration services that our organization provides. We can go step by step and apply every service to your new business venture. Plus, our experts can also assist you with Kentucky Business One Stop registration. This way, you can get your business up and running with ease. So, what are we waiting for? Let's jump into the crucial LLC registration steps that we can take care of. Remember, you're never alone when forming a KY limited liability company. Our own company is here to protect your personal liability as a business owner. We won't rest until your LLC holds complete compliance with the Secretary of State. How Long Does It Take To Get an LLC?
We'll Help You Reserve an LLC Name to Register your LLC in Kentucky
Step one of any LLC registration process involves reserving an official name. Through Kentucky law, your LLC name has to state "limited liability company." But the name can also say "limited company." If these terms are too long for your business name, that's no problem at all. You can use a standard abbreviation like "LC" or "LLC." Say that you want to abbreviate the term, "limited company." The state will allow you to use "LTD CO" as an official abbreviation.
Keep in mind that the name of your LLC cannot resemble other LLC names in the state.
This rule applies to all business entities registered in the state of Kentucky. Standard registration takes place through the Kentucky Secretary of State. Say that you need help finding out if a specific entity name has availability. We can help you search the Kentucky Secretary of State business name database. Through that website, you can reserve a name for no more than 120 days. If you need a reservation, we can file a specific document with the state.
It's called the Reservation or Renewal of Reserved Name (Form RES).
This filing will go to the Kentucky State Secretary. Then, the Secretary will charge a small filing fee.
Our organization is ready to serve as your dedicated registered agent in Kentucky. Having an agent is not an option in the state. Each Kentucky LLC has to hire an agent for the service of process. Your registered agent can operate as a business entity or individual. The entity will accept every mailed legal paper on behalf of your LLC. This is a standard process whenever a limited liability company gets sued.
LegalRegistration.com can operate as a business entity with Kentucky authorization.
This means that we can provide you with a physical street address in Kentucky. As a result, we can supply your company with every crucial legal document.
Our Filing Experts Can Take Care of Your Articles of Organization
No one can establish a Kentucky LLC until a person files Articles of Organization. Here is the official name of the filing. It's called the Articles of Organization for a Limited Liability Company (Form KLC). This crucial filing must take place with the Kentucky Secretary of State. Our organization's standing by to complete the articles filing process on your behalf. All we'll need is some basic information about you and your new business. The Best State for LLC.
Here is the criteria that must go inside your Kentucky Articles of Organization.
First, you will need to state the name of your LLC and also its street address. Next, the filing must also list the name and address of your KY registered agent. Then, let the state know if your LLC will get member-managed or manager-managed. The state will also need to know the mailing address of the LLC's initial principal office.
At the bottom of the document, write the date you want the articles to go into effect.
You must also check some boxes about the nature and size of your LLC. Both the registered agent and LLC organizer has to sign the bottom of the filing. Next, our organization can file your articles by mail or online. The Kentucky State Secretary will charge a filing fee to process the articles.
We Can Prepare Your Kentucky LLC Operating Agreement | Register your LLC in Kentucky Right now!
Are you familiar with operating agreements for limited liability companies? If so, you already know that the state of Kentucky does not enforce their filing. But legal expert after expert in the state will tell you to draft an operating agreement. Why? Because it's the most important internal document within any LLC. An agreement states how you will run your Kentucky LLC. It also lists the rights and responsibilities that all key players at the company have. This includes every member and manager at an LLC. If you want people to know how your business should get managed, you need an agreement. What services do we provide?
There is another key reason to form an operating agreement for your LLC. It's that having an agreement will help your LLC hold limited liability legal status.
As a result, the state of Kentucky will know you have a separate business entity. Without this taking place, the state will apply its own LLC laws to your business. That is why you cannot afford to run your company without an LLC operating agreement. Our organization can help you draft your operating agreement today. It's a key step to forming a limited liability company. Give us a call at any moment if you need help creating a first-rate agreement.
Our Registration Team Can Help You Get an EIN
Every one-member LLC and most LLCs with more than a member must have an EIN. EIN registration takes place through the IRS: US Internal Revenue Service. The EIN functions as a Social Security Number (SSN) of a business or LLC. With an EIN, you can hire employees and secure bank loans and funding. Plus, an EIN can get your limited liability company taxed like a corporation. This way, you could experience tax savings that a sole proprietorship can't provide. Our organization's standing by to help you fill out an EIN application. Then, we can file the application with the IRS right away. What Is an EIN Code?
We're Here To File the Annual Reports of Your LLC
Did you know that every LLC doing business within Kentucky has to file an annual report? The report must get filed with the Secretary of State. There's a filing deadline of June 30 for the state government to receive the report. Please contact LegalRegistration.com for help filing your first annual report. We'll begin the process by listing names and addresses. They apply to every member and manager at your Kentucky LLC. Next, we can confirm the registered/principal agent and its office. Our team will also make sure that you sign and date your annual LLC report. Future reports in Kentucky will have to feature the exact same information.
We can provide the state with your annual report at any time between January 1 and June 30.
This will take place in the year following the first year you formed the LLC. Then, a future report can get filed to the State Secretary each year. Future reports also have a due date between January 1 and June 30. Our LLC registration team is standing by to file your report online. Or, we can return an annual report postcard that Kentucky LLCs receive in January. Otherwise, our experts can print out and mail your report to the State Secretary. The state will always charge a small fee to process the annual report of an LLC. If you have questions about the filing process, do not hesitate to give us a call.
Using a Limited Liability Company Assumed Business Name
A Kentucky LLC does not need to use its official legal name as its business name. The legal name refers to the name registered inside the Articles of Organization. Instead, you're welcome to use an assumed business name in Kentucky. It's up to you if you want to stick with your LLC name or file for an assumed name. (Keep in mind that an assumed business name also refers to a fictitious name.) Your company can also get a trade name or DBA (doing business as) registered.
Let's say that you want to use an assumed name as the name of your Kentucky LLC. If so, our experts can file Form ASN: Certificate of Assumed Name. This filing must go through the Kentucky Secretary of State. We can conduct an online or by-mail assumed name filing. Once approved, your assumed business name registration will last five years. The State Secretary will charge a small filing fee to complete the name application.
Do Not Delay Forming Your LLC in Kentucky
The time is now when it comes to the formation of your new Kentucky LLC. Some of our clients have never started a business before. Others have decades of experience operating as a sole proprietor. Either way, the mission of our organization is to provide fast and easy registration.
Say that the state of Kentucky approves your LLC formation. That means you can limit your personal liability as the owner of a company. This way, you can avoid negative situations related to business debts or lawsuits. Plus, you can gain tons of flexibility through the ownership of your LLC. That flexibility also applies to business management and even IRS taxation.
So, are you ready to seize the moment and Register your LLC in Kentucky?
If so, please give our organization a phone call. We can walk you through every crucial limited liability company registration step. Our experts won't rest until you have authority to operate your new Kentucky business.
Can I Open My LLC Without an Operating Agreement?
Well, from a technical standpoint, you can open an LLC without an operating agreement. But lawyer after lawyer in Kentucky will tell you it's best to draft an agreement. That's because an operating agreement is much more than a guide on how an LLC runs. It's a powerful document that helps protect limited liability status. Through an agreement, you can prevent conflict related to financial mishaps. Or, conflict that applies to the misunderstandings of management. The key is to first decide on the rules that you'll use to run your business. You can then apply those rules to your operating agreement.
Will I Need To Secure a Business License to Register an LLC in Kentucky?
In most cases, the answer is yes. Many LLCs in Kentucky must have active business licenses. Otherwise, they cannot operate in a legal manner. But it depends on your type of business and its location. Sometimes a KY LLC might need a specific state or local business license.
Let's say that your LLC needs a local license to continue operating.
LegalRegistration.com can communicate with the city clerk on your behalf. We can also take care of state license registration with the government. First, we can register your LLC with the Kentucky One Stop Business Portal. That is where we will access the Occupational Licenses/Permits section. Then, our team won't rest until you have the business licenses that you need. If you have questions about licenses, call us now. We're standing by to go over how to get a small business license in Kentucky.
KY Business Taxes
"Does my Kentucky LLC need to pay business taxes?" That is a common question our organization receives. In most cases, a company in Kentucky will have to pay business taxes. It depends if your business sells products. And if it does, the type of products that you sell. If you do sell goods, that means you collect a sales tax. As a result, your company will have to pay certain taxes. Most of the time, you will also need to pay taxes if you're using employees.
Our organization can get you registered with the Kentucky DOR: Department of Revenue.
Registration can take place online. It will go through the Kentucky One Stop Business Portal. Otherwise, our company can file your paper business tax registration. We will fill out and file Form 10A100: the Kentucky Tax Registration Application. Do you need to learn more about Kentucky LLC tax registration rules? If so, we encourage you to call our own business. We're standing by to go over Kentucky LLC annual filing rules and regulations. What Is the Difference Between Tax ID and EIN?
Do Not Forget To Secure Business Insurance for Your LLC
It is very important for your Kentucky limited liability company to get insurance. Why? Because business insurance will protect you from a financial standpoint. Plus, it also helps companies manage potential risks. First, consider getting general liability insurance. It features a standard insurance policy to protect an LLC if lawsuits take place. Almost every LLC within Kentucky state lines has general liability protection.
Many small businesses also sign up for professional liability insurance.
This insurance is perfect for all sorts of professional service providers. (That's why so many consultants and accountants have this form of insurance.) The policy will cover general claims about malpractice. It also addresses other common service provider business errors. How To Start Your Own Roofing Business?
Do not put off enrolling in a workers' compensation insurance protection plan.
This form of insurance covers many situations related to the wellbeing of employees. From a workplace death to any job-related illness or every type of injury. Do you plan on your business having at least five employees? If so, there's a state law in Kentucky that applies to your LLC. It states that you must get workers' compensation insurance. Keep in mind that each LLC member or office counts as an official employee. Please contact us if you have any questions about getting insured.
Can Foreign LLCs Start a Business Within Kentucky State Lines?
Yes, a foreign LLC can start doing business within Kentucky state lines. But first, the LLC has to get registered with the state. Foreign LLCs must register through the Kentucky Secretary of State. Then, the LLC has to appoint a registered agent in Kentucky. This way, the agent can handle all key actions related to the service of process.
LegalRegistration.com can get your foreign LLC registered with the state.
We'll do so by filing a Certificate of Authority document with the state. (This document refers to KY Form FBE.) Then, the state will grant your LLC with Foreign Business Entity legal status. We can file your application with the state through the mail or online. The state will charge a filing fee to process your Certificate of Authority filing.
If you're about to create an LLC in Kentucky, feel free to give our experts a phone call. We can go over all registration steps to make sure you have a first-rate plan. Then, our team can fill out and file every state document on your behalf. Our track record over the last decade speaks for itself. We've helped thousands of Kentucky small businesses get registered. Most of them still function as our clients who depend on us for annual registration. So, are you ready to form a limited liability company in Kentucky? If so, we're going to help you out every step of the way. We cannot wait to assist you in forming the company of your dreams.
None
None