LLC Maine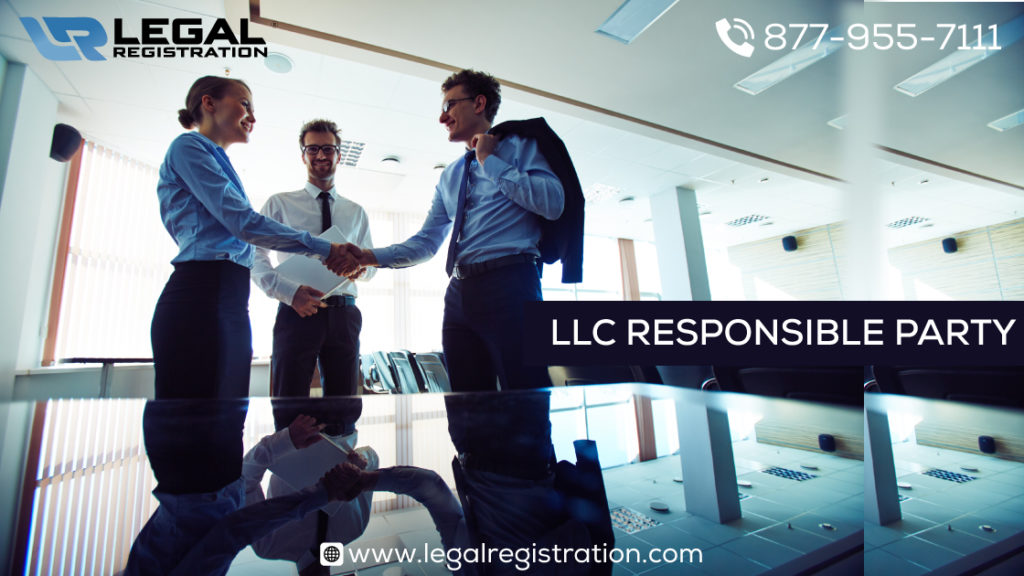 Register you LLC in Maine Today!
The LLC Maine division of LegalRegistration.com is here to assist you. Our experts can provide you with a new LLC in Maine at any time. This way, you can begin operating your small business ASAP. Please order standard Maine LLC registration right here on this web page. Or, you can call us to place your limited liability company order over the phone. We look forward to helping you form an LLC in Maine at any time.
There's no no need to put off forming an LLC in Maine any longer. That's because our organization is here to file all your paperwork and documents. We're ready to assist you if you're starting a new business. But we can also take care of LLC registration even if you're a sole proprietor. No matter your current job, we can help you get a limited liability company today.
Many important reasons exist for forming an LLC in the state of Maine.
Your LLC can limit the personal liability you'd have as a business owner. The liability extends to both lawsuits and all sorts of business debts. An LLC also provides a great deal of flexibility within a company. That flexibility affects the management, taxation, and ownership of an LLC. We encourage you to continue reading to learn more about ME LLCs. Say that you're still unsure if an LLC is the ideal business structure for you. Please give us a call to understand how limited liability companies operate in Maine.
Our LLC Services Can Benefit Any New Business in Maine
The LegalRegistration.com team is here to make a statement. Without question, we're the number one LLC registrations service in the state of Maine. Other companies become limited in the liability protection that they can register. Not us. Our commercial filing professionals can form any type of LLC in Maine with ease. From a domestic LLC to a foreign LLC that originates in another state. That's why we're considered one of the best third-party companies in Maine. As a trusted registration agent, we can handle all your limited liability forms. Plus, we also can assist Maine residents in the formation of corporations.
Make no mistake about it. We're here to make a statement of how LLC registration should function.
We know that every Maine business owner needs to secure limited liability ASAP. That's because liability companies can protect their owners from losing assets. In fact, we encourage every business owner to list us as a registered agent. This can happen through a certificate of registered agent filing.
As a commercial registered corporation, we provide any application for service of process.
This way, our LLC team can file every report with the state of Maine. In fact, we specialize in filing annual report after report for Maine LLCs. Please contact us if your current limited liability company needs an annual report. Our LLC experts are standing by to assist your business with a CRA search. Through annual report filings, we look forward to ensuring the success of your LLC.
Get an LLC Today
Our LLC Maine filing team cannot wait to assist you and your new business. We're here to make the formation of a Maine LLC simple and painless. How to get an LLC in Maine can seem very complicated. After all, there are dozens upon dozens of papers and applications to fill out. Well, how to start an LLC in Maine is now simple thanks to our organization. LLC Registration Form.
The process of starting an LLC in Maine begins by giving us a phone call.
Our LLC in Maine division will answer all your questions. Within minutes, we can walk you through how to open an LLC in Maine. Plus, we can even provide resources related to business insurance and protections. We encourage you to browse our website to learn more about the basics of LLCs. If you do not understand a topic or step, call our Maine LLC division. Our team won't rest until you can form a full-scale LLC in the great state of Maine.
Do Not Put Off Starting Your LLC in Maine
How to start a limited liability company in Maine can seem so overwhelming. But that's where LegalRegistration.com steps in. Our experts are here to walk you through how to form your LLC in the state. Written below are some common registration steps that we can take. This way, an LLC will serve as the legal protective structure of your business.
Every LLC in Maine combines limited liability with lack of formalities and flexibility.
Sure, a standard corporation can provide limited liability to an extent. But an LLC is more ideal if you want to protect your savings and personal assets. A sole proprietorship or partnership also features few formalities. Yet, there are not as many legal formalities once you set up an LLC. So, what are we waiting for? Let's go step by step to get your Maine LLC off the ground. Please contact us if you have any questions about the registration steps below.
Step one in any LLC registration process for Maine involves selecting an LLC name. Here is how Maine state law functions when it comes to LLC names. Your LLC name has to state "limited company" or "limited liability company." Otherwise, you must use one of the following abbreviations in the name. They are: "L.C.," "LC," "L.L.C.," or "LLC."
Now, let's say that you're the owner of a low-profit limited liability company.
You can use "l3c" or "L3C" as an abbreviation. Do not forget that the state of Maine already has thousands of LLCs on file. Our team can connect with the Maine Secretary of State. The ME State Secretary website features a complete business name database. We'll make sure that your proposed LLC name isn't taken within Maine state lines. How Long Does It Take To Get an LLC?
Say that we find out that you can register your potential LLC name.
We can reserve the name for no more than 120 days. Our experts will do this by filing the Application for Reservation of Name (MLLC-1) form. This LLC filing takes place through the Maine Secretary of State. An online LLC name reservation is not possible in the state. We'll have to file your reservation by mail. Then, the state will charge a small filing fee to process your application.
Each LLC in Maine has to have an agent to take care of service of process in the state. Your agent can function as either an individual person or a separate business entity. In our case, LegalRegistration.com plays the role of a business entity. The agent agrees to accept legal papers if the client, a Maine LLC, gets sued.
A registered agent has the legal right to operate as an individual who resides in the state.
Or, an agent can function as a business entity. That entity must get authorized with the state to do business within Maine. Your agent also needs to have a physical street address inside the state. We can use the Maine Department of State website to complete agent registration.
Send Off Your Certificate of Formation
You can create your Maine LLC only through filing the Certificate of Formation. This certificate refers to a crucial document called MLLC-6. The Maine Secretary of State will process the document. Let's now go over key information that each certificate has to include.
The certificate filing begins when an LLC states its official LLC name.
Next, list the date that the certificate goes into effect. The state of Maine will ask if your LLC operates as a low-profit LLC. Plus, the state will also ask if you're going to operate your LLC as a professional LLC. A professional LLC features members who take part in professional services. Common members include dentists, attorneys, registered nurses, and accountants.
Next, state the address and name of your limited liability company registered agent.
The authorized person must write his or her signature on the certificate. Once all information is on the document, our experts can file it by mail. The state will charge a filing fee to process the Certificate of Formation. Then, your LLC can begin drafting its Operating Agreement.
Write Your Limited Liability Company Operating Agreement
Preparing a first-rate operating agreement is the next LLC formation step in Maine. Now, the state of Maine does not enforce operating agreements getting created. But you and your LLC cannot get lazy at this stage. It is crucial for you to draft an operating agreement. The agreement is an internal document that will help you run your business. The Best State for LLC
Each operating agreement defines the rights/responsibilities of key players at an LLC.
From an owner to members to managers within any small business in Maine. Without an agreement, your employees won't even understand how your company's managed. Having an operating agreement in place can also preserve limited liability. The document will prove to the state of Maine that you run a separate business entity. Without using an agreement, state LLC law can do what it wants. The state could impose its state LLC laws into the operations of your company.
Get an EIN (Employer Identification Number) Registered
Almost every LLC in the United states needs an EIN to operate. EIN refers to the official IRS Employer Identification Number. There's a common misconception that an EIN is only for one-member LLCs. But that is not the case. Almost every form of LLC in Maine needs an EIN. LegalRegistration.com does not include an EIN number in our standard LLC order. But please contact us if you need to get an EIN. If so, our organization can take care of the filing through the IRS. What Is an EIN Code?
Our Experts Can File Annual LLC Reports
Every LLC must file an Annual Report if it does business in the state of Maine. There are no exceptions to this government policy. The filing will go through the Maine Secretary of State. Each LLC has until June 1 to send out the report by mail or online.
Our organization can help your business secure a preprinted annual report form.
We can get the form through the Maine State Secretary office website. You must provide us with the state charter number of your LLC. Otherwise, we cannot access the form. The state of Maine charges an $85 filing fee for domestic LLCs. Meanwhile, that filing fee increases to $150 per each foreign LLC application. Do you need more information related to Maine LLC annual reports? If so, please call the LegalRegistration.com team. We're standing by to provide Main LLC annual filing rule and regulation policies.
The LegalRegistration.com experts hope you never decide to shut down your business. But say that you intend to stop all company operations within your LLC. You can contact us to help you dissolve the company in the best possible legal manner. This way, we can limit your LLC liability. As a result, your dissolved business could avoid lawsuits and paying government fees. So, do you need to know the steps it takes to execute full-scale LLC dissolution? If so, please contact our organization today.
Does My Maine LLC Need To File an Operating Agreement With the State?
No it does not. The state of Maine does not enforce any LLC to form an operating agreement. But still, we encourage every LLC in the United States to create an operating agreement. Why? There are many reasons. Here's one of the most important. Having an operating agreement can protect your unique limited liability status. Plus, agreements can prevent misunderstandings within any business. These misunderstandings can happen at both a financial and managerial level.
With an operating agreement, an LLC owner can make crucial decisions.
Here is an example. The owner can decide the specific rules for how a business gets governed. Doing so will prevent Maine state law from imposing rules by default. So, if you need an operating agreement drafted, you know where to look. LegalRegistration.com is the number one destination for third-party agreement services. We won't rest until your Maine business completes an excellent agreement.
Is There a Standard Processing Time To Establish an LLC?
The standard processing time of forming an LLC varies state to state. In Maine, the average time frame is about five to ten business days. But in most cases, our organization can speed up that processing time. We will change an extra fee for this LLC service option.
Will I Need To Get Business Licensing in Maine?
In most cases, yes, it's best for your Maine LLC to secure business licensing right away. Of course, that depends on your type of company and its location in the state. Oftentimes, a Maine LLC must secure more than one local and state business licenses. Let's say that your Maine limited liability company might need a local license. It's best to call a clerk in the city or two where you operate your LLC. You can also contact a county office if your company's in an unincorporated area. How to get Business Licensing.
Here is how to access ME state license information.
Go online and find the following website. It's called the Maine Department of Economic & Community Development. Then, click on the Business Answers section of the website. Do you need more information about business licenses and permits in Maine? If so, please give our organization a phone call. We can go over how to secure a small business license within Maine state lines.
Do I Have To Pay ME Business Taxes?
In some cases, yes, you and your LLC must pay business taxes to the Maine state government. This is often the case when a company sells goods or collects state sales tax. Say that one or both of these common business situations apply to you. Your LLC must get registered with MRS: Maine Revenue Services. Registration can take place online through the MRS website. Please contact us for more information about LLC tax registration in Maine. We're prepared to go over annual filing rules and regulations for LLCs.
Could My Foreign LLC Operate Its Business in Maine?
Yes, a foreign limited liability company has the right to operate its business in Maine. But that can only happen after the foreign LLC takes specific registration steps. Here is what an LLC outside the state has to do to receive the authority to do business. First, it must get registered through the Maine Secretary of State. The foreign LLC has to appoint a registered agent. The agent, with a physical location in Maine, can then complete the service of process. Foreign registration begins by filing the following document. It's called MLLC-12: Statement of Foreign Qualification to Conduct Activities. The State Secretary of Maine has to receive this filing from the LLC. Your application must get filed by mail.
Next, the state will charge a $250 filing fee. But you cannot send off a completed application by yourself. It has to include the Certificate of Existence or Good Standing document. This document comes from the home state of each foreign LLC. The certificate cannot get dated more than 90 days before filing the document. Here is what your LLC should do before filing foreign-related documents. Try to ensure that your LLC name has name availability within the state of Maine. You can find this out by viewing the Maine business name database. What Is the Difference Between Tax ID and EIN?
Say that your foreign LLC name does not have availability.
Your LLC can then adopt a fictitious business name. This way, you can start operating your company in Maine using a new name. The state will also need to receive the MLLC-5 form. Its official form title is this. Statement of Intention to Transact Business Under an Assumed or Fictitious Name. The state will charge a $40 fee once your LLC files the statement.
Can I Create a Single-Member Limited Liability Company in Maine?
Yes. In almost all cases, a Maine single-member LLC operates like a multi-member LLC. As a result, you do not need to follow any unique LLC state registration steps. Instead, the steps that we provide on this web page should help you form any LLC. Having a single-member LLC can provide an owner with extra flexibility. The owner can experience mild benefits related to receiving his or her tax return.
Form Your Professional LLC in Maine
The state of Maine welcomes you to form a professional LLC. So, why do people establish professional LLCs? They create the LLCs if their business provides a licensed professional service. This is where a company owner creates a PLLC. It stands for professional limited liability company.
Many common professionals in the business world use a professional LLC.
From an architect to an attorney to a dentist or even an accountant. Does your company provide a service where you need a Maine state license? If so, you cannot begin practicing until you get registered as a professional service. What services do we provide?
Maine state law allows any LLC to form its own professional service.
But keep in mind that only one form of service can get offered to customers. Each LLC owner must get licensed and registered with the state. Please browse our website to learn how to form a professional LLC. Or, you can give our state LLC registration team a call for more information.
The state of Maine will enforce your LLC to nominate a registered agent. So, why not nominate LegalRegistration.com? We're an official business entity registered in the state. This means that we can receive all crucial legal documents sent to your LLC. Our experts are ready to serve as your company's point of contact with the state. Please contact us now if you're interested in our organization becoming your agent.
Questions About How To Form an LLC in Maine? Call Us Today
If you have questions about Maine LLC formation policies, we've got the answers. Do not hesitate to pick up the phone and dial our number right now. Our limited liability company specialists will do all it takes to help you succeed. They won't rest until your business can operate in Maine with ease. Plus, we can take care of your LLC's annual registration every year. We look forward to helping you launch the business of your dreams.
None
None