LLC Missouri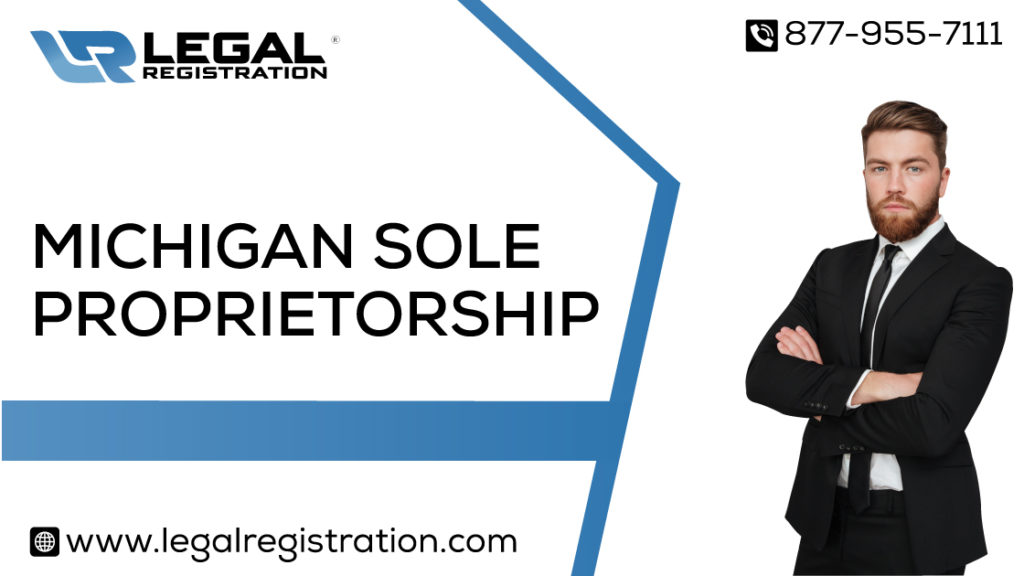 Register your LLC in Missouri
Our organization's LLC in Missouri registration team is standing by to help you succeed. We're ready to form an MO limited liability company on your behalf right now. Feel free to use our website to order standard LLC registration. Or, you can call us to place your order through your phone. We cannot wait to help you secure a business entity in Missouri.
Form an LLC in Missouri Today
You're only seconds away from beginning the process to open an LLC in Missouri. LegalRegistration.com can take care of formation through one click or phone call. We know that securing an LLC in Missouri can seem next to impossible. But that's why our premier business entity formation services exist. We're going to make starting an LLC in Missouri easy for your company. We won't rest until you know how to start an LLC in Missouri.
Are you confused about how to get an LLC in Missouri?
If so, you're not alone. There's way too much complicated paperwork involved. So, why waste days out of your work weeks attempting to form an LLC in the state? Instead, our LLC Missouri division can take care of all key registration. That's right. Leave the boring and frustrating paperwork to us.
We're prepared to form a Missouri LLC for you right now.
Plus, at an extra charge, we can help you with other state and federal registration. From getting an IRS EIN number to taking care of annual LLC state filings. There's no limit to what our entity formation services can do for your new business. LLC Registration Form
Our Business Registration Team Goes the Extra Mile
When it comes to Missouri business entity formation, you can count on us. We've formed LLC after LLC in Missouri for well over a decade. In that time, we've updated our practices whenever the state updates its own. This way, our patented filing process will always get results. Our MO LLC team understands that it can seem complicated to form an LLC. That's why we can provide full-scale filing solutions for every customer. Through our advanced resources, we can go form after form with ease. While doing so, we'll keep the liability of your business in mind at all times.
Forming LLCs is one of the main specialties of LegalRegistration.com.
Through our online tools, you can start to form the LLC for your business today. We keep the cost of our service low so that every company in Missouri can succeed. In, Missouri, filing an LLC is no easy task. In fact, it's one of the most complicated states to form an LLC in. That's why we created our OF State limited liability company service. The service allows us to communicate with the MO Secretary of the State with ease. This way, the Missouri state government can let us know which form to file.
Our limited liability formation service is ideal for any type of LLC in Missouri.
It positions our clients to adhere to all Missouri Secretary policies. Say that our team's creating the operating agreement of your LLC. To form an agreement, we can work step by step with the Missouri State Secretary. The Secretary can inform us which filing to make for any business entity. As a result, we can form your LLC in the most error-free manner. Any other LLC registration business goes through the motions. Instead, our Missouri filing team goes the extra mile to form LLCs. They're standing by right now to answer all your LLC questions over the phone. How Long Does It Take To Get an LLC?
We'll Get a Name Registered for Your Missouri LLC
The first step of any Missouri LLC formation process is to reserve an LLC name. Our team can help you pick a name that follows all Missouri naming guidelines. Plus, we can assist you in finding a name that your clients and prospects will love. Here is how the Missouri naming guidelines work. Every LLC name has to feature the phrase: "limited liability company." The only exception is if you use an abbreviation. Your LLC abbreviation in Missouri must appear as "L.L.C." or "LLC."
Keep in mind that you're not going to start operating as the only LLC in Missouri.
Tens of thousands of LLCs already exist in the state. Plus, a corporation/limited liability partnership might already use your name. (Or, a limited liability limited partnership/limited partnership.) That's why our experts will help you reserve a unique business name. When doing so, we'll operate an official Business Entity Search. This takes place through the Missouri Secretary of State website.
Say that your potential LLC name does not exist on the State Secretary website.
That's when our registration team will get your liability company name reserved ASAP. Think of us as your go-to guide for reserving the business name that you want. Plus, our experts can even help you register a website URL for your LLC. This way, you'll have a company website as soon as we're done registering your LLC. We're partnered with some of the best website builders in the United States. They cannot wait to help your business form a first-rate website.
Our Organization Can Serve As Your LLCRegistered Agent in Missouri
Did you know that every LLC in Missouri has to nominate a registered agent? Well, do not despair about this legal formation process. Because LegalRegistration.com can serve as your registered agent. An agent can function as a business entity who can do more than receive forms. Our agent services can provide tax information and other important legal documents. Plus, we can give your business a notice of lawsuit or any other filing.
Think of our registered agent division as the bridge between your LLC and the government.
We're going to serve as your point of contact with the state of Missouri. Per registered agent laws, we hold a physical office in the state. Otherwise, we would not have agent authorization in Missouri. Please contact our company now for more registered agent information. We're ready to help your LLC receive complete compliance with the state.
We Can File Your MO Articles of Organization
LLC registration in Missouri cannot take place without a crucial document filing. It's called the Articles of Organization. We must file the articles with the MO State Secretary to get your LLC registered. Our team can handle this filing by mail or online. When doing so, the state will ask us a specific question. It's whether your LLC will get member-managed or manager-managed. We will inform the state of your response so that it can process your application.
You're welcome to contact us now even if you need help completing an Articles filing.
Our team can go the extra mile and send you a Missouri Articles of Organization guide. Now, let's say that you're expanding an active LLC into the state of Missouri. LegalRegistration.com can assist you in every step of foreign LLC formation. This will allow you to move your current LLC into the state of Missouri with ease.
Our Missouri LLC Operating Agreement Team Is Standing By
We can help every LLC client in Missouri create a first-rate LLC operating agreement. In fact, unlike most other states, having an operating agreement is not an option. The state of Missouri enforces the filing of agreements for every LLC. Is is a rule that applies to both domestic and foreign LLCs.
This Missouri state policy stems from Revised Statutes Section 347.081.
It's one of the most important legal codes in the state when it comes to LLCs. Your operating agreement will serve as a central legal document at your LLC. It will outline all business operating and ownership processes. Having a complete agreement will ensure that everyone stays on the same page. This way, your Missouri LLC will not risk having a huge conflict take place. Please let us know if we can send you a Missouri LLC operating agreement guide. The guide will go step by step through the formation of an agreement. What services do we provide?
We're Ready To Help Your Missouri Business Get an EIN
At an extra charge, our team can help your Missouri LLC get an EIN. An EIN is the official United States Employer Identification Number. The IRS (Internal Revenue Service) uses the number to track businesses. This way, it can recognize each company during (and after) tax season. An EIN will serve as the Social Security Number of your Missouri business.
Trust us. It is very important for your business to secure an EIN right away.
Without an EIN, your LLC cannot even start operating a business bank account. Plus, you'll need an EIN to manage both federal and Missouri taxes. Your LLC cannot even hire an employee until it secures an EIN from the IRS.
Now, say that your Missouri sole proprietorship already has an EIN. But you want to use the same EIN at your LLC in the state. You can convert the current EIN into an LLC EIN. But then you must receive a new EIN form the IRS for your sole proprietorship. Please contact us today for help getting an EIN at your Missouri business. The IRS can process your EIN business application by mail or online. What Is an EIN Code?
Download Forms Using Our Website
Please browse our website to discover LLC forms that you can download. The forms get listed based on the unique type of filing of a business or corporation. But do not assume that you're on your own with these LLC forms. Our organization can file any document with the MO Corporations Division.
We can make sure that all parties sign each document before it gets filed.
This way, the state of Missouri will not reject your LLC application. Keep in mind that we can complete this process for any type of business entity. Our experts have years of experience filing through the Corporations Division. As a result, they know what the Missouri Secretary of State expects.
Full-Scale Online LLC & Business Entity Registration
LegalRegistration.com is ready to get your new limited liability company registered. We'll do so through state-of-the-art business entity registration services. Our team can get any type of LLC registered on an electronic basis in Missouri. Using our patented processes, you can begin operating a limited liability company.
Please view our website to learn more about our online LLC registration services.
You'll find that we can do it all when it comes to business formation. From filing Articles Of Organization to Drafting an LLC operating agreement. There's no limit to our state-wide resources. Plus, we can work one on one with the Missouri Secretary of State Office. We know how to transfer online information to the Secretary with ease. Say goodbye to the days of waiting on the mail for paper registration. All our business registration services are online.
Our Team Specializes in Forming Limited Liability Companies
There is not a type of limited liability company in Missouri that our experts cannot form. The track record of our MO LLC division speaks for itself. They've filed thousands of Articles of Organization documents with the state. Each time, they work hard to ensure all information is correct. This way, the Missouri Corporations Division will not reject an Articles filing.
When forming your Missouri LLC, we'll pay close attention to Section 347.039, RSMo. This state policy features crucial information about filing the Articles of Organization. Before we file the forms, we'll talk to your business about LLC manager status. Why? Because your LLC can select at least one manager that will operate the business. Otherwise, LLC members (instead of managers) must run your limited liability company.
Once again, our formation services extend to all foreign limited liability companies.
We can assist any foreign LLC in getting registered with the State Secretary. This way, a foreign entity can begin operating in Missouri with ease. Our experts won't rest until your business can make money in the state.
The Basics of Missouri Business Corporations
Say that you're considering starting a corporation in Missouri. The process begins by our experts filing documents with the State Secretary. The Secretary can provide a form featuring state rules and regulations. We can assist your new corporation in going over the form. Plus, our experts will help your Corp understand state fees. We encourage you to contact us now if you're going to start a corporation. Our team can help you form a C Corp or S Corp in Missouri.
We Form Nonprofit Corporations in Missouri
Our experts can assist in forming a nonprofit corporation on your behalf. When doing so, we'll adhere to Chapter 355, RSMo. rules and regulations. Here is a common example in your state. You might want to start a church or political group in Missouri. If that's the case, you must first form a corporation. Otherwise, the church or political organization cannot operate in Missouri.
We're standing by to help your nonprofit corporation get registered.
Our team won't rest until the corporation can do business within Missouri. LegalRegistration.com specializes in forming any type of nonprofit. From a mutual benefit corporation to a public benefit corporation. Please contact us if you have questions about Section 355.881, RSMo. It's a crucial Missouri state government policy affecting all nonprofits.
Now, let's say that you intend to apply for IRS recognition of a nonprofit corporation. This means you must secure federal tax-exempt status as an organization. The IRS policy refers to section 501(c)(3) of the Internal Revenue Code. This is where our registration team comes into play. We can ensure that your Articles of Incorporation filing appears correct. After all, there are specific provisions that the filing must feature. This is much like the process of filing Articles of Organization for an LLC. Again, please contact us for more IRS information at the federal level. Plus, we can provide Missouri State Secretary resources at the state level.
Our LLC Filing Experts Also Form Professional Corporations
We're standing by to form a professional corporation on your behalf in Missouri. The LegalRegistration.com team can create the corporation based on Chapter 356 RSMo. While doing so, we can go over shareholder policies related to your corporate entity. There are many professions that need this type of corporation to work in Missouri. From attorneys at law to registered nurses to dentists all across the state. Feel free to give us a call if you're considering opening a professional corp. Our filing team is standing by to assist you in operating a new corporation.
Sole Proprietorship & General Partnership Registration in Missouri
Did you know that our organization can form a sole proprietorship on your behalf? But that's not all. We can also help you set up a general partnership in Missouri. Here's some good news about this type of state registration. Unlike forming an LLC, you will not need any involvement of the MO State Secretary. In fact, the Secretary will not even accept a filing based on these business types.
Here is an official state of Missouri law to keep in mind.
(This law also applies to LLCs filings in the state.) Say that a business entity conducts business using a name other than a "true name." That business must get registered through the Missouri Secretary of State's office. This process refers to fictitious name registration. Our organization can file this registration on your behalf, like we would with an LLC.
There is another Missouri state policy that you and your partners should keep in mind.
It involves sections 358.440, RSMo. et seq. A general partnership in the state can become an active limited liability partnership. So, why would a general partnership want to receive limited liability status? Because it provides specific protections against liability for partners of a partnership. To gain that liability status, please contact our organization. We can fill out your limited liability application with the state of Missouri. Then, we'll get a limited liability partnership registered on your behalf. Please note that the state can charge a fee to process your liability status application.
We Can Form Limited Partnerships With the State Government
Are you in need of forming a limited partnership in Missouri? If so, please give the LegalRegistration.com team a phone call right now. A limited partnership formation process is not that different from forming an LLC. Say you need our experts to file your Certificate of Limited Partnership with the state. We can complete this filing with ease through the state Corporations Division. When doing so, our organization will adhere to Missouri Section 359.091, RSMo.
Say that you need our services for creating a foreign limited partnership. (Instead of a domestic limited partnership.) We can also get you registered with the Missouri Corporations Division. The state domestic and filing fee is both $105. The time frame of this limited partnership formation process varies. It depends how busy the Missouri Corporations Division is.
Our Experts Can Create Limited Liability Limited Partnerships in the State
Do you need to form a limited liability limited partnership (LLLP) in Missouri? If so, you're in the right spot. Our experts cannot wait to create a filing on behalf of your business. We can even change the current registration of a Missouri limited partnership. This way, that partnership can serve as a limited liability limited partnership. When registering your business, we'll adhere to all Missouri state laws. This includes following Section 359.172, RSMo. Our team cannot wait to file your application through the state Corporations Division. We look forward to setting you up with a new limited liability limited partnership.
Ready To Get an LLC or Other Entity Registered in Missouri? Call Us Now
The LegalRegistration.com team's prepared to file all formation documents in Missouri. We can supply you with a new LLC or any other type of business entity. Through our services, you can structure your new company in any manner that you'd like. Plus, our team can go step by step with the Missouri Secretary of State. This way, we can prevent each LLC filing from getting rejected. Our experts look forward to helping you form a first-rate business in Missouri.
None
None