LLC Nevada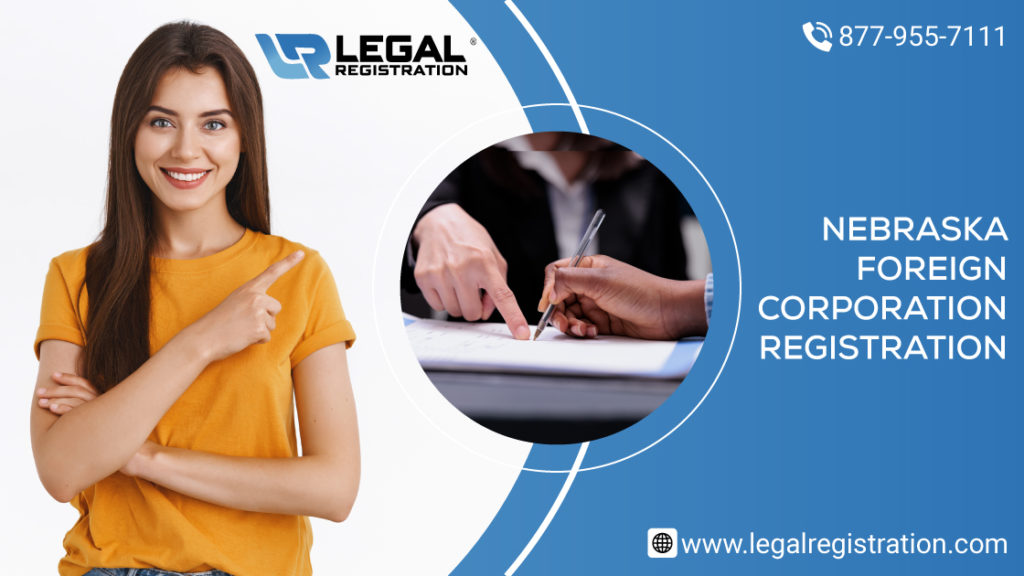 Register your LLC in Nevada
LegalRegistration.com provides full-scale LLC Nevada services. Limited liability company formation is one of the main services that we provide. That's right- our team's standing by to get a Nevada LLC registered for you today. You can order standard NV LLC formation here on this web page. Or, feel free to give us a call and place your order over the phone. Either way, our experts cannot wait to assist you.
Start Your LLC in Nevada Now
Sure, there are some steps involved in getting an LLC in Nevada registered. But our dedicated experts can go step by step to secure an LLC for you today. Having a limited liability company will protect your business in a legal manner. Plus, the protection of assets will extend to every LLC owner. That's because an LLC in Nevada features the limited liability of a corporation. But unlike a corporation, there aren't many formalities. This gives having an LLC an advantage over an entity like a sole proprietorship.
Let's say that you're a Nevada business owner wishing to limit personal liability.
Well, through an LLC, you won't have to worry. LLCs provide some protection from both lawsuits and business debts. That is a key reason why so many people form LLCs in Nevada. The state has some rules in place to help company owners succeed. Our organization can provide all basic steps of registration on your behalf. We can even go step by step with you over the phone. Speaking of the phone, always feel free to call us if you have questions. Our experts are standing by to help you start your LLC in Nevada now. LLC Registration Form
LLCs in Nevada Have Simple Business Structures
Owning a business in any industry can feel complicated at times. So, why bring more complications into your life when you don't have to? Instead, you can reduce your stress by forming an LLC. Here is what an LLC is. It stands for limited liability company. It's a very simple business structure that focuses on giving owners flexibility. With an LLC, you can safeguard all personal assets like a home and car. This way, you won't have to panic if a lawsuit against your business takes place.
Are you considering forming a corporation?
If so, our experts can help you create a C corp, S corp, or any other entity. But keep in mind that LLCs have more flexibility than corporations do. Plus, an LLC features almost every single benefit that a corporation also has. Please browse our website to learn more information about Nevada business entities. Our organization takes care of every type of entity registration. From a partnership to a sole proprietorship to an LLC or corporation. No matter what entity you form, LegalRegistration.com will help you succeed.
Our LLC in Nevada Division Is Standing By
The LLC Nevada division of our organization is here to help you form your new company. They know how frustrating it can seem to set up a Nevada LLC. But through our services, you can create a limited liability company with ease. We're ready to walk you through how to get an LLC in Nevada today. Sure, how to start an LLC in Nevada might seem complicated. Well, we have the LLC formation tools and resources that you need. They position us to take care of every single registration step. From filing a certificate with the State Secretary to drafting Articles of Organization. There's no limit to what the Nevada division of our LLC formation service can do.
Through our organization, starting an LLC in Nevada becomes a straightforward process.
We can go step by step to complete all your LLC registration. When doing so, our team will make sure that every document is correct. This way, the state government won't reject your LLC in Nevada. You can open an LLC Nevada today through this web page. Or, feel free to place a phone call to our Nevada LLC experts. We're not going to take the easy way out when it comes to LLC registration. Instead, we'll go the extra mile to form your limited liability company. Our experts look forward to helping you set up a first-rate business in Nevada. How Long Does It Take To Get an LLC?
We're Here To Help You Start an NV Business
Are you ready to start a business in the great state of Nevada? If so, our organization is here to provide you with crucial information. This information involves the steps of forming an LLC. Once it's formed, your Nevada company can receive limited-liability protection. The key to having limited-liability is for us to complete all your forms. In most cases, our team can file and complete the forms online. But if your new company wants us to mail forms and documents, we can do that. We won't rest until the election of your LLC formation becomes complete. Then, we can keep you limited-liability co. up to date about Nevada regulations. What services do we provide?
The key is for your new limited-liability company to adhere to statutes regulations.
These regulations get put in place by the Nevada state government. NV limited-liability regulations cover many topics. From getting a business license to securing an NRS Chapter. Our team will go over statutes regulations when we file online to form your LLC. This way, you can run a business that adheres to the annual list of NV regulations. Plus, our experts can also go over non-Nevada limited liability. This concept relates to the forms fees of foreign non-Nevada companies. In fact, please let us know if you need help moving your foreign LLC into Nevada. Our business information team is standing by to assist.
Our LLC Experts Are Standing By To Assist
The LLC experts at LegalRegistration.com are one phone call away at all times. They're prepared to help you form your business in any state, including Nevada. When forming an LLC, we'll adhere to all NRS state regulations. This way, the Secretary of the State will not reject your domestic application. Plus, our office can also help you form a corporation or any other entity in Nevada. When doing so, our team follows every 684-5708 NV regulation. (And also each Top OR process for limited liability status.) If you have questions about state NRS regulations, do not hesitate to call us.
Our team knows how crucial it is to not make a mistake on an LLC state application.
One single mistake could make the Secretary of the State reject the application. Then, our experts would have to file OF State Option 9 documents all over again. Instead, the mission of our business is to get it right the first time. That's why we're the number one office at forming LLCs in the state of Nevada. We encourage you to call the LegalRegistration.com LLC registration team now. Or call our entity formation division if you're considering forming a corporation. Within mere minutes, our experts can help you discover the LLC solutions that you need.
One of the first steps of the Nevada LLC registration process is to pick an LLC name. Here is how the law in Nevada works. Your LLC name has to state "Limited-Liability Company." Or, it can use "Limited,""Limited Company," or "Limited Liability Company." Do you not like spelling out these words? If so, the state will allow you to use an abbreviation. These are the abbreviations: "LLC," or "LC," "Ltd.," and "L.L.C." You can even abbreviate the word "Company" as "Co."
An LLC name has to get distinguished from other Nevada business entity names.
These names already have an official filing with the Nevada Secretary of State. In fact, you can use the NV State Secretary website to see the names on file. All you've got to do is click on "Business Name Database" through the website. The Best State for LLC
LLC name reservations in Nevada last up to 90 days.
Our team can secure an LLC name reservation for you at any time. When doing so, we'll file a Name Reservation Request form. This filing will go through the Nevada Secretary of State. This application has to get filed online with the Silverflume website. Silverflume is the business filing portal that the NV State Secretary uses. Or, we can send out your LLC Name Reservation Request form by mail. Either way, the Secretary of State will charge a $25 filing fee.
Did you know that an LLC in Nevada cannot operate unless it has a registered agent? But do not worry about this state rule. LegalRegistration.com can serve as your agent for service of process in the state. After all, we're a registered business entity that has authority to accept legal papers. We'll do that on behalf of your Nevada limited liability company if it ever gets sued.
Our agent service even has a physical office street address in the state.
Otherwise, the Secretary of State would not let us operate as an agent. Please browse the Nevada State Secretary website to learn more about agents. Or, you can save time by contacting our organization right now. We can go step by step about how the Nevada LLC registered agent process works.
File Articles of Organization Through Our NV LLC Experts
Every new Nevada LLC has to file "Articles of Organization Limited-Liability Company." Otherwise, the Nevada Secretary of State will not allow an LLC to do business. Here is the information that the Nevada articles must include. First, you must state the name of your LLC at the top of the document. Next, the state will ask you for the name, address, and signature of your registered agent. Make sure that your agent signs a specific document. It's called the Certificate of Acceptance of Appointment by Registered Agent. This state document must go inside the Articles of Organization filing.
The next step in filing Nevada Articles of Organization is to list the LLC dissolution date.
If there isn't a dissolution date, leave the section blank. You must also state if your NV LLC will get run by members or managers. No matter what, list the address and name of each manager. Then, do the same for every LLC managing member. Next, put the address and name of the LLC organizer. The LLC organizer also has to include his or her signature. What services do we provide?
Our company can file your articles online.
When doing so, the filing takes place through Silverflume. It is the web-based business filing portal of the Nevada State Secretary. But do not despair if you want your articles sent through postal mail. We can also do that. Whether we file the articles online with Silverflume or by mail, there is a filing fee. The Nevada Secretary of State will charge you $75. Keep in mind that an initial annual report must also get filed with the articles. Please contact us if you need information about filing annual LLC reports in Nevada.
Our Team Can Draft Your Nevada Operating Agreement
Do not waste countless hours to prepare an operating agreement for your LLC. Instead, the LegalRegistration.com team can draft an agreement on your behalf. Now, the state of Nevada does not enforce the filing of operating agreements. But your LLC should still have one in place. Why? Because an agreement is the most important document of a liability company. It states how a Nevada LLC runs and operates. Not to mention, it sets out the responsibilities of managers and members.
An operating agreement can also preserve limited liability at your Nevada business.
Using limited liability, the state will recognize your LLC as its own business entity. But say that your company fails to create an operating agreement. This means that Nevada state LLC law will get in the way. State law can then decide how to operate your limited liability company. So, are you ready to receive help creating an operating agreement? If so, please give our organization an email, message, or phone call. We can draft an agreement using our world-class tools and resources.
EIN Registration
In most cases, a Nevada LLC will have more than one member. If that's how you're operating your company, then you need to get an EIN. An EIN functions as the official Employer Identification Number that the IRS uses. Even a single-member LLC in Nevada without employees must have an EIN. The IRS can make it difficult for any business to register EIN numbers. But that's where our organization steps in. Please use our website to file an online EIN application. This way, our experts can provide your information to the IRS. What Is an EIN Code?
Filing Nevada Limited Liability Annual Reports (the Annual List)
Every LLC in Nevada has to file an annual report with the state. This law also applies to any foreign LLC that conducts business in Nevada. A report must list every LLC director, officer, and registered agent. You might have heard of the term: "annual list." The state of Nevada uses this term to describe its LLC annual report. Written below is an example of how to file an annual report with the state.
Say that your liability company needs to file an annual list for the first time.
The list has to get filed alongside the Articles of Organization. Or, the Application for Registration of Foreign Limited-Liability Company. The key here is to include a copy of the annual report with the Articles of Organization. Then, your LLC must file an annual report with the NV State Secretary every year. What Is the Difference Between Tax ID and EIN?
An annual list in Nevada becomes due before the last day of a specific month.
This month refers to the anniversary of when you formed your LLC. Here is an example. Say that you created your LLC in April of last year. Thus, future annual reports must get turned in every year before the end of April. The state of Nevada charges a $150 filing fee for every annual report. You can file the annual report of your LLC online through Silverflume. Once again, that's the web-based business filing portal of the NV State Secretary. Otherwise, you can download a PDF of the annual report application form. Then, your LLC can use postal mail to send the report to the Secretary of State.
Form an LLC in Nevada Now
The clock is ticking. The longer you wait to form your LLC, the less money you can make. That's why it's time to grab the bull by the horns and form a Nevada LLC today. When doing so, the LegalRegistration.com team can assist you. We're here to help if you're starting a new business or already operating one. Either way, we won't rest until your new Nevada LLC is up and running.
There are so many amazing benefits associated with having an LLC in Nevada.
One of the key advantages is that an owner gets his or her personal liability limited. This way, the owner won't have to sweat if a lawsuit against the company happens. (Or, if the owner gets the company involved in some business debts.) Plus, the owner of a Nevada LLC can experience newfound levels of flexibility. Sure, the flexibility benefits the taxation processes of a business. But this concept also applies in the management and ownership of any company. Please call us now if you'd like to learn more information about Nevada LLCs.
Should My Nevada LLC Get an Operating Agreement?
Yes. In fact, every LLC in the United States should have an operating agreement in place. Now, Nevada will not enforce your limited liability company to have an agreement. But millions of legal advisors have made the following notion clear. It's that an operating agreement protects limited liability status. Without an agreement, you could risk losing your very own personal liability. How To Start Your Own Roofing Business?
An operating agreement can also prevent all sorts of mistakes and misunderstandings.
These relate to any issue that management at a company could get involved with. Plus, an agreement can also prevent financial events from ruining an owner's life. So, what are you waiting for? You should begin creating an operating agreement today. As a result, you can decide which rules govern your Nevada limited liability company. This way, Nevada state law will not interfere. Please call our organization today for more information. Our team's standing by to draft a Nevada operating agreement on your behalf.
Questions About Forming a Limited Liability Company? Contact Us
Do not hesitate to contact the LegalRegistration.com Nevada LLC team with questions. We can go over your unique business information within minutes. Then, we can help you discover ideal limited liability company registration solutions. As we stated above, you are welcome to call us at any moment. But also feel free to send over an email or even message us on this website. We know how complicated and confusing NV Secretary of State paperwork is. But through our services, we can make LLC formation simple and easy for you. Our experts cannot wait to help you start a new business in Nevada.
None
None