Commercial vs. Noncommercial Registered Agents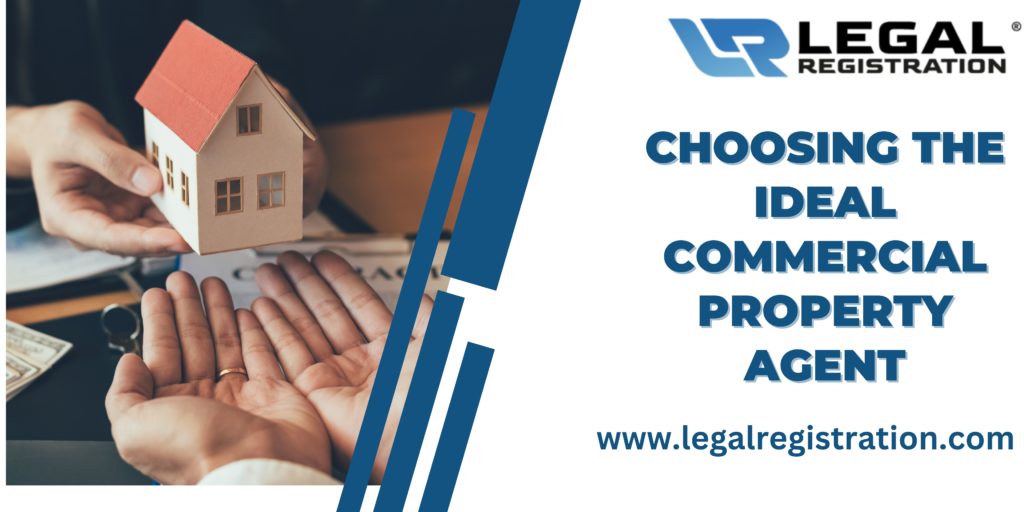 Commercial vs. Noncommercial Registered Agents
Welcome to your guide for commercial vs. noncommercialregistered agents. Please read below to learn the crucial differences between these two types of agents. But first, please keep the following information in mind. A business has to appoint a registered agent. This is so the agent can receive all legal documents in the right way. The most common document an agent receives is the notice of lawsuit. Read about Registered Agent – Legal Registration.
LabyrinthTM Fundraising Compliance Here at LegalRegistration.com, we can take care of all agent-related needs. Our registered agent service is top-ranked and unmatched by competitors. Sure, we can provide same-day documents from local offices within any state. But that's not all. We're also standing by to offer immediate online access to all state forms. You can use our address and signature on the state forms. Please give us a call right now to get started. We provide some of the lowest annual fees in the entire country. What is Nonprofit Formation.
Business Licensing So, what is a commercial registered agent? It is a specific and common form of registered agent. A business will select a legal recipient of service of process within a state. There are twelve states in the US that separate commercial and noncommercial agents. (Please scroll down to view the specific states.) But keep in mind that other states use like-minded legal concepts and terms.
Personal Service Corporation Have you come across the term "commercial registered agent" before? You might have when you registered your company with the government. Or, when you changed a registered agent through your secretary of state. Let's say that you took part in this legal process. You might have heard someone mention "noncommercial registered agents." Well, the information below will help you understand key differences. You're minutes away from knowing about noncommercial and commercial agents. If you have any questions about the content, do not hesitate to contact our organization. We can walk you through how to appoint a registered agent at your company. Also check the Business Licensing. Read about Non-Profit Organization.
What Are Commercial Registered Agents?
LLC Registration Form "What is a commercial registered agent?" That is a common question that the LegalRegistration.com team receives from clients. Here is a straightforward definition. A commercial registered agent functions as any entity or individual. The entity/individual begins by filing a special listing statement. That filling takes place through the corporation authority of a state. So, what is the purpose of a listing statement? It streamlines communication between two key individuals. They are the commercial registered agent and the secretary of state. Say that you're viewing a list. The list will provide the name of the commercial registered agent. Plus, the list also features an address and entity type. These two factors relate to where the service of process gets received. Check out Article Hit & Run.
The key purpose of a commercial registered agent is to communicate with a state. An agent will inform a state about which companies the agent represents. Plus, every agent also specializes in filing bulk address changes. A commercial agent excels at providing efficient services to every client. Our organization can function as your national registered agent. When doing so, we can act as a commercial registered agent. This applies to any state that separates commercial and noncommercial agents.
What Are Noncommercial Registered Agents?
What types of lawyers are in the Lawyer Zone network?  Many single-state registered agents and individuals operate as noncommercial registered agents. These entities and individuals do not file a listing statement. If they did make a filing, it would go through the secretary of state. Most commercial registered agents represent thousands of companies. But that is not the case with noncommercial agents. Instead, noncommercial registered agents only represent very few companies. The average noncommercial agent only operates in one single state. But some of the agents do operate in a few states at once. Most noncommercial agents do not need the benefits that commercial agents have. What services do we provide?
What Is MoRAA: the Model Registered Agents Act?
How Long Does It Take To Get an LLC?  Noncommercial and commercial agents share many of the same responsibilities. Either type of agent must adhere to legal, statutory rules and regulations. Here is an example. Both agents have to hold a physical address in a specific state. But there are some key legal differences between the two agents to keep in mind. Those differences arise based on MoRAA. It stands for the Model Registered Agents Act.
Let's travel back in time to 2004. That was when the IACA (International Association of Commercial Administrators) met. That organization put  a crucial legal resolution in place. The resolution streamlines all registration procedures for each registered agent in the US. A key end result of the streamlining is MoRAA. Through MoRAA, two unique classes of registered agents started existing. They are: commercial and noncommercial registered agents. Read about The Best State for LLC.
MoRAA has a reputation for streamlining the legal process for all registered agents. Through MoRAA, the agents can register with state corporation offices. As a result of registration, the agents serve as official, legal commercial entities. MoRAA offers an efficient manner for commercial agents to update all information. Plus, MoRAA also has a system in place for the agents to unregister or resign.
Do I Need a Lawyer To Start an LLC? Some states even have unique regulations related to MoRAA. A registered agent does not have to sign in a physical manner in some states. This way, an appointment can get accepted with ease. Without question, MoRAA has streamlined the legal landscape in the United States. State corporation officials and registered agents can communicate with ease. Please continue reading to learn the advantages of having a commercial registered agent.
What States Adopted MoRAA: the Model Registered Agent Act?
Plumbing Contractors License  Twelve states in the US have adopted MoRAA. But thirty-three states have not adopted the act. Meanwhile, there are seven other states that adopted MoRAA under unique conditions. The Uniform Law Commission features a current map of MoRAA state legislation. This way, your company can stay updated about which states MoRAA applies toward.  Check out What Is an EIN Code?
Here are the twelve states that have adopted all regulations related to MoRAA. They are: Arkansas, District of Columbia, Idaho, Indiana, Maine, and Montana. Plus, there is Mississippi, Nevada, North Dakota, South Dakota, Utah, and Wyoming. Let's now go over seven states that adopt elements of MoRAA. They are: California, Colorado, Delaware, and Hawaii. Plus, there is also Massachusetts, Pennsylvania, and Washington.
FCC 499 DC Agent for Service of Process Keep in mind that the state of Pennsylvania has unique rules related to MoRAA. The state does not feature an official commercial registered agent designation. Instead, Pennsylvania enforces company entities to elect an official, registered office. The registered office serves as a physical address within the Commonwealth. Remember, LegalRegistration.com functions as a registered agent service provider. We can register a company with the Pennsylvania Department of State.  When doing so, we adhere to all CROP (Commercial Registered Office Provider) regulations.
The Advantages of Having a Commercial Registered Agent
What Is the Difference Between Tax ID and EIN? A company can experience many advantages through having a commercial registered agent. First, a commercial registered agent maintains an address with a secretary of state. This registration takes place on a permanent basis. This way, a business can only list the name of the agent within corporate filings. As a result, few clerical errors take place. The lack of errors leads to a prevention of missed document deliveries. Say your company's based in a state with commercial registered agent regulations. The company does not need to see the physical signature of a registered agent. This policy applies to all state forms. Instead, a state can already receive legal consent. That takes place through the listing statement of a commercial registered agent. Read about Roofing Company Startup Cost.
Remember, commercial agents provide representation to thousands of companies. As a result, the agents offer infrastructure that makes a big difference. It ensures that a company can receive its service of process without delays. The majority of commercial registered agents operate within every single state. This means an agent can support your company as it becomes more powerful.
Can LegalRegistration.com Operate as My Commercial Registered Agent?
How To Start Your Own Roofing Business Yes, LegalRegistration.com can operate as your official commercial registered agent. In fact, we can serve as your agent within every state in the country. Our service is in a league of its own. Customers enjoy having a local, reliable presence in every state. We also provide access to nationwide offices. Through each office, we can receive and scan legal documents. Then, our team can provide same-day notifications. Say goodbye to having to file change paperwork through state agencies when you move. Plus, we can provide access to our state-of-the-art entity management software.
Why Choose LegalRegistration.com?
When you choose LegalRegistration.com, you're receiving the best service in the country. After all, our experts provide a nationwide presence. We can provide access to a local, registered office in every single state. Our team can also provide agent services in the District of Columbia and Puerto Rico. We'll keep the offices open during standard business hours. This way, you won't miss out on any government or legal notices. We can also provide a flat-rate, annual registered agent service. The agent service features document delivery without any hidden fees. Plus, our invoices are both easy to understand and accurate. What is Form a Wyoming LLC.
Form an LLC in Texas Our organization can also provide same-day document delivery services. We can scan your documents on a local basis. Then, one of our experts will deliver the documents online. Customers love that they can receive customized notifications. This way, they experience document delivery no matter the location. We can also provide access to a secure client portal. That is where every customer can manage his or her registered agent service. To do so, we can provide a login to a cloud-based, secure client portal. Customers can adjust their notification settings in the portal. As a result, they can alert their legal counsel and colleagues about a service of process.
Questions About Commercial & Noncommercial Registered Agents? Contact Us
Anonymous LLC Texas Services Do you want to learn more information about commercial and noncommercial registered agents? If so, our organization is only a phone call away. You don't need to beat around the bush when you call our legal experts. You can begin the call by asking, "what is a commercial registered agent?" Or, "what is a non commercial registered agent?" In fact, you can even send us an email with the following subject line. "What is non-commercial registered agent." Our team cannot wait to provide more information about what a non commercial agent is. A commercial registered agent and non commercial registered agent are very different. But we're here to assist. We won't rest until you understand what a non-commercial registered agent is. Our experts look forward to helping your company succeed. Also know about What Is an EIN Code?
None
None